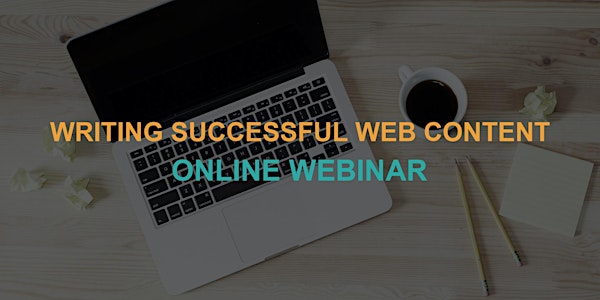 Writing Successful Web Content
Writing Successful Web Content
About this event
Great website content can help you achieve your site's desired results - whether that's more sales, more signups, or more visitors. But before you've put a pen (or cursor, if you like) to page, you have to do your research. This webinar will help you write better content for your website that will appeal to your target audience, as well as search engines such as Google.
You'll learn:
How to write for your target audience
How to develop a consistent voice and tone for your brand
The tricks professional copywriters use to create website content that speaks to your ideal client or customer
What role search engine optimization (SEO) plays in content development
How often to refresh the content on your website, and whether you need a blog or not
This is a beginner-level webinar, perfect for small business owners at any stage of your website content development.
This workshop is a free online webinar for small businesses in Ontario. Participate online for free, using your preferred device (laptop, smartphone or tablet). All you need is a fast internet connection and free webinar software. Download details will be provided after registration.
Webinars will be recorded and available to all registrants.
Everyone who registers for this webinar will be entered into a draw to win a free eBook copy of See You on the Internet: Building Your Small Business with Digital Marketing. The winners will be chosen at random and announced during the workshop, and you have to be in attendance to claim your prize.