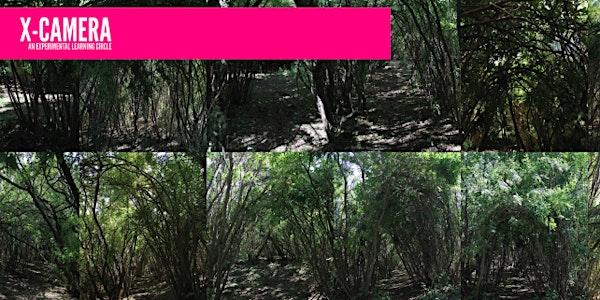 X-CAMERA: Sydney Lancaster - MAKE = BELIEVE: making space, talking to trees
MAKE=BELIEVE: MAKING SPACE, TALKING TO TREES
About this event
Sydney Lancaster will discuss an ongoing site-specific installation project. Begun in 2011, the work has evolved considerably, bringing together considerations of the power of memory, labour, and place to explore ideas of 'authority' & 'ownership'.
Sydney Lancaster is a multidisciplinary artist and writer; she has presented work in Alberta, BC, Ontario, Quebec, Newfoundland, and the US. Recent exhibitions include Macromareal(a rising tide lifts all boats)at SNAPGallery (Sept-Oct2020), Boundary|Time|Surface at the AGSA(Sept-Nov 2019), Macromareal(redux) at~DiffuserGallery, ECUAD (Mar2019), and video work for the world premiere performance of the graphic score Slippages, at the Chan Centre UBC(Oct 2018). Her limited edition artist book, Boundary|Time|Surface: a record of change was published in 2019. She is a Board member of CARFAC National and CARFAC Alberta.
Her practice considers the intersection of place, objects, memory, knowledge, and time, and includes site-specific installation & sculpture, video and audio works, print making, and photography.