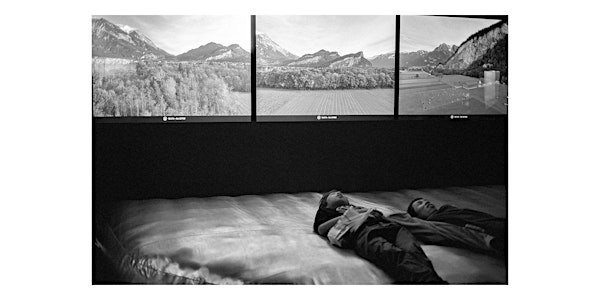 Xin He: Better City, Better Life Reception
Celebrate Xin He's new exhibition, Better City, Better Life, on view in the IMC Student Gallery.
When and where
Location
The Image Centre 33 Gould Street Toronto, ON M5B 1E9 Canada
About this event
Join us to celebrate Xin He's new exhibition, Better City, Better Life, on view in the IMC Student Gallery.
Better City, Better Life presents the transformation, from 2005 to 2009, of land along the Huangpu River in Shanghai to accommodate the 2010 World Expo. This 523-hectare site remains the largest in the Expo's history. Xin He's images of the changes in land use reflect the past and present of Chinese development and offer insights into a future in which China's power is increasingly tied to the fluxes and pressures of the international economy. Exhibition on view January 25–February 25, 2023.
Image above: Xin He, Better Life, 2010, inkjet print. Courtesy of the artist
About the IMC Student Gallery
The IMC's Student Gallery showcases the art and curatorial practices of Toronto Metropolitan University's current undergraduate and graduate students and recent alumni from all disciplines. Rigorous yet inclusive, the program engages audiences with important issues through group or solo exhibitions of contemporary art and historical lens-based media. Presenting six exhibitions per year, the Student Gallery provides valuable, professional experience in the curation and display of artwork. The exhibitions are selected annually, following a call for submissions, by a committee comprised of staff members from the IMC, along with students and faculty members from the School of Image Arts.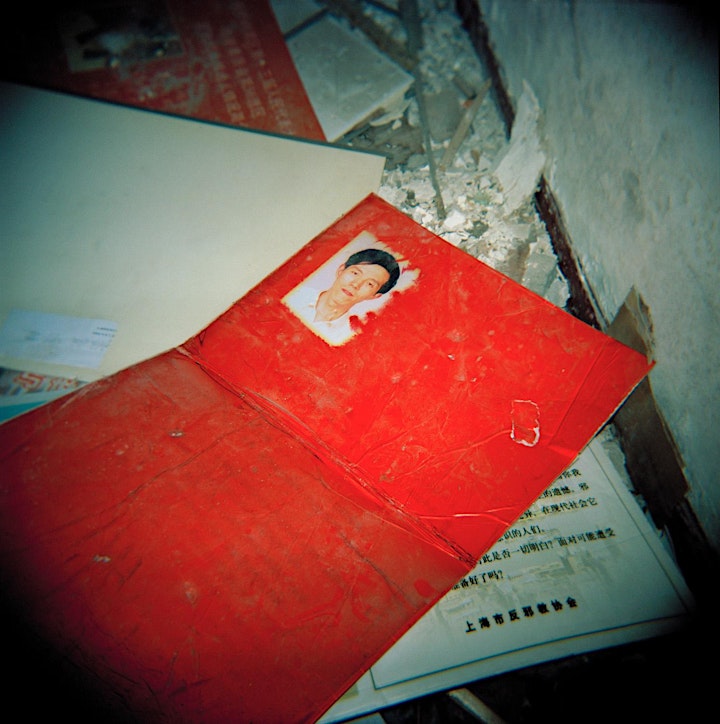 Xin He, Interior of buildings to be demolished (detail), 2007, inkjet print. Courtesy of the artist

Xin He, Shanghai No. 3 Steel Farm, 2008, inkjet print. Courtesy of the artist
Also on view:
In 1976, American photographer Mary Ellen Mark spent thirty-six days living in the Oregon State Hospital with licensed therapist and writer Karen Folger Jacobs, Ph.D., to photograph the patients of Ward 81—a high security, locked psychiatric facility for women. Mark's unique access led to a nuanced and compelling portrayal of female mental health patients. This exhibition brings together the resulting photographs, audio recordings and archival materials to offer an in-depth view of the artist's experimental and groundbreaking approach to documentary-style photography.
Mind's Eye: The Psychic Photographs of Ted Serios
Between 1964 and 1967, American psychiatrist Dr. Jule Eisenbud conducted experiments with Ted Serios, a man from Chicago with the purported ability to psychically transfer his thoughts onto Polaroid film in a process he named "thoughtography." Questioning the limits of the human psyche, the supposed objectivity of photography, and notions of scientific neutrality, Mind's Eye presents a selection of Serios' mysterious photographs, along with ephemera and experimental data from the Jule Eisenbud Collection on Ted Serios and Thoughtographic Photography, a highlight of the Special Collections at the University of Maryland, Baltimore County.
In 1964, Japanese-American artist Yoko Ono first performed and filmed Cut Piece at Yamaichi Concert Hall in Kyoto, Japan. To mark the opening of Ono's 2019 exhibition Peace is Power at the Museum of Fine Arts in Leipzig, Germany, Chinese-born artist Xie Rong performed Ono's Cut Piece. Now regarded as a pioneering work of performance art and conceptual art, Cut Piece has also become an iconic feminist artwork. Unlike the single-channel perspective of Ono's original film, Xie's two-channel video offers both an overview of the performance as well as close-ups of Xie. In her performance, Xie, like Ono, makes herself vulnerable as she puts the onus on the audience to dictate how the experience will unfold, ultimately revealing how easily people become complicit in perpetrating acts of violence. This is performance as protest.