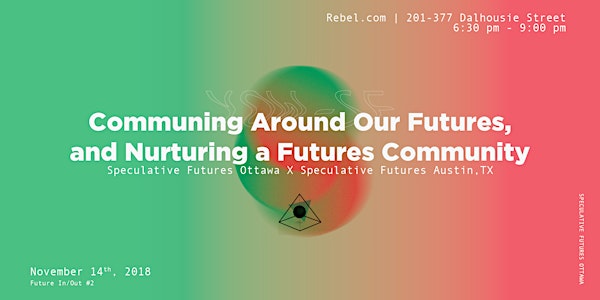 YOW_SF Future In/Out | Communing Around Our Futures w/ guest Adam Zeiner
Event Information
Location
Rebel.com Office
377 Dalhousie Street
Ottawa, ON K1N 9N8
Canada
Description
Join us at Rebel.com Ottawa office as Speculative Futures Ottawa for the Future In/Out Series. We invite forward-thinking practitioners in the design profession around the world to call-in with us and have open discussions about the future.
---
Future In/Out #2:
This month's Future In/Out is a conversation between Speculative Futures Ottawa and Speculative Futures Austin, Texas. Adam (chapter organizer of Speculative Futures Austin) and Luisa (chapter organizer of Speculative Futures Ottawa) will have a conversation on what inspired them to foster a futures community and why is it important to do so at a local level.
---
About the Guest
Adam Zeiner is an Interaction Designer focused on systems, futures thinking, information architecture, visualization, and social dynamics. He is the Interaction Designer in the Design Institute for Health, a radical collaboration between Dell Medical School and the College of Fine Arts at UT Austin. He is also a Founding Partner of vurv.co, a tech-based arts collective, a Board Member of the Design Futures Initiative, and the Austin chapter Organizer of the Speculative Futures Meetup. He focuses on creating contexts that enable the emergence of desired outcomes as part of embedded and consultative design teams. Practicing Interaction, Interface, and Service design while looking for points of confluence between the three, He applies Systems & Futures thinking methods and methodologies to the process of designing software-based services. Adam strives to champion systems and services thinking in design processes and makes time to design, organize, and facilitate design thinking workshops and design sprints.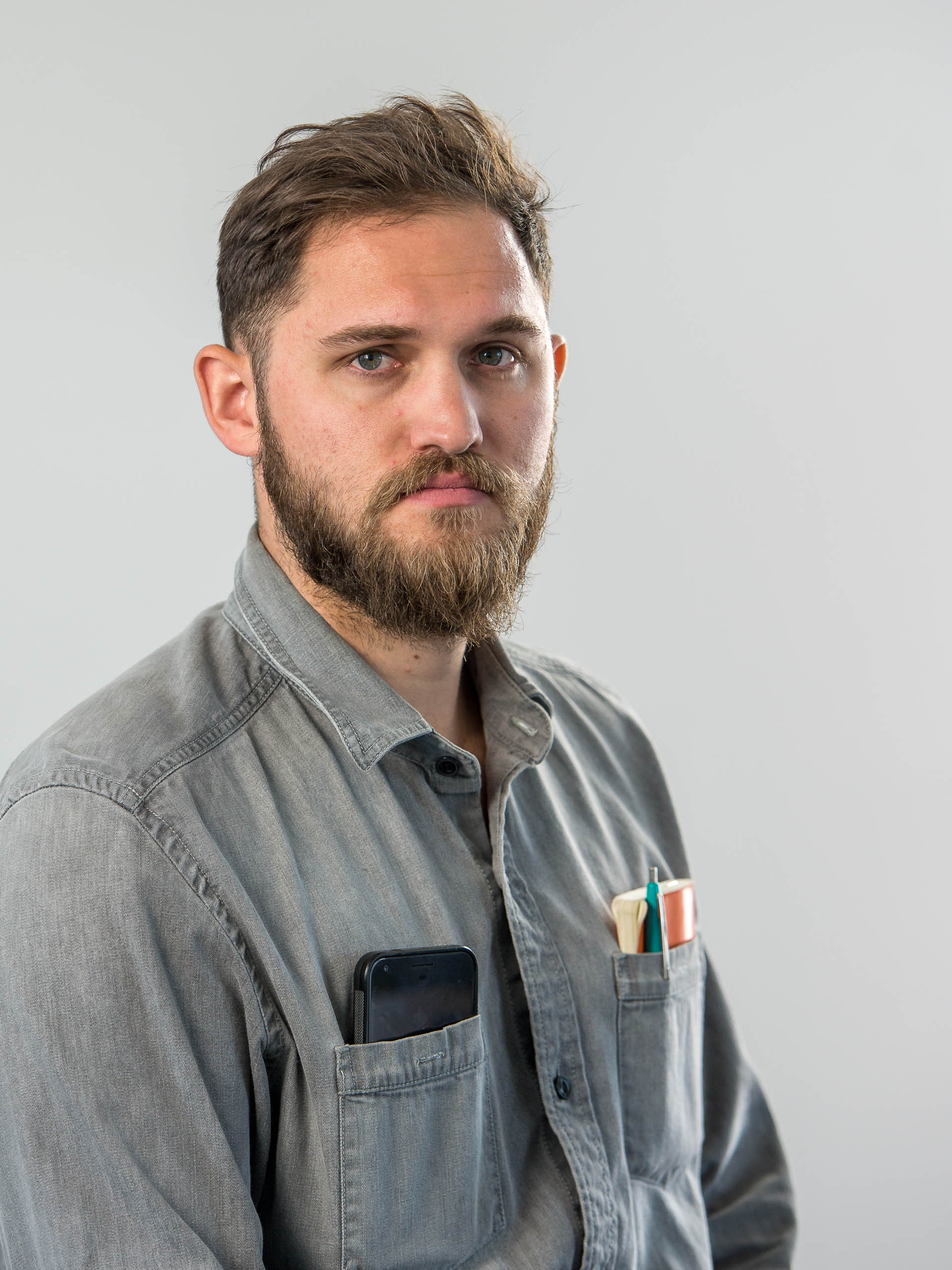 ---
Agenda
DOORS @ 6:15-6:45 PM *we will post instructions to access the building for those arriving after 6:45 pm
Call In---
7:00 PM - 7:15 PM - Introduction: Adam Zeiner, Designing the Futures for Health and Prototyping Images of the Future at Austin Design Week
7:15 PM - 8:00 PM - Communing Around Our Futures, and Nurturing a Futures Community
8:00 PM - 8:15 PM - Q&A
--- Call out
8:15 PM - 8:45 PM Networking and Discussions
8:45 PM - 9:00 PM Wrap-up and Go Home
---
Speculative Futures is an international community of meetups focused on Speculative & Critical Design, Design Fiction, Futurism, and Strategy & Foresight. The Ottawa chapter explores civic experiences of people through conversations, workshops, and speaker series.
Speculative Futures Ottawa is hosted by Luisa Ji, a multi-disciplinary design strategist and a partner at Nomadic Labs. This event is made possible with the support from Brett Tackaberry, Rebel.com, Random Hacks of Kindness and Civic Tech Ottawa.
---
About our Venue Sponsor Rebel.com Ottawa
Rebel.com supports thought leaders, web developers, trailblazing businesses, entrepreneurs and innovators to contribute, share, and succeed online.
They provide domain names, web hosting solutions, site builders, professional email, and all the tools and resources needed to build and grow ideas online – all backed by 24/7 award-winning Canadian-based support.
Date and time
Location
Rebel.com Office
377 Dalhousie Street
Ottawa, ON K1N 9N8
Canada