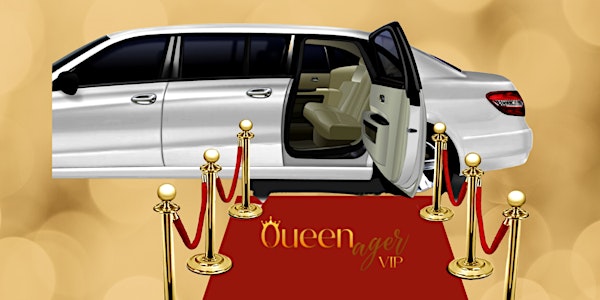 A QueenagerVIP Experience at the CAA Theatre
Join us February 16th when we will be whisked away via our own private limo to the CAA Theatre complete with cocktail reception pre-show
When and where
Location
CAA Theatre 651 Yonge Street Toronto, ON M4Y 1Z9 Canada
About this event
Ask yourself:
When was the last time you were in a limo?
When was the last time you arrived at the theatre like the VIP Queen that you are?
When was the last time you spent a fun evening with other women who are on the same journey as you?
If your answer to any of the above was more than a week ago, it's time you did something good for YOU!!
Join us on February 16th to see the Andrew Bovell production, "Things I Know to be True". A private limo will whisk us away from Pickering to the CAA Theatre. We'll be enjoying a pre-show cocktail reception with hors d'ourves at a location to be announced soon, and maybe a little surprise or two during the evening.
More About "Things I Know to be True"
A poignant family drama with universal resonance, Things I Know to be True is the story of a year in the life of the Price family. Bob (Tom McCamus), recently let go from his job at a car factory, and Fran (Seana McKenna), a registered nurse, have raised their four children — Pip, Mia, Ben, and Rosie — the best they could.
Now in their 60s, their children are grown, they should be slowing down and taking time to smell the roses and enjoy a job well done. But a parent's job is never finished, and as the seasons change, Bob and Fran find themselves guiding and supporting their children as they each face life-altering changes that shake the foundation of the once-stable family home.
With insight and humanity, Bovell has tapped into the poetry, beauty, and tragedy of everyday life to create a deeply moving play that will resonate with anyone who has ever been part of a family.