Event Information
Refund policy
Contact the organizer to request a refund.
Eventbrite's fee is nonrefundable.
Four Month Circle - Mapping Meaningful Connection and the Language of Human Experience
About this event
Are you reading or planning on reading Dr. Brené Brown's new book, Atlas Of The Heart? 
Would having accountability and unpacking the material with a wholehearted community help support your learning? 
Fantastic! That's what I want too and exactly why I decided to create this Book Club!
My guess is that you also want to:
be inspired and engaged
connect and belong
practice courage over comfort
create new ways of living and loving
ME TOO!
When we can accurately name what we're feeling, and then communicate that to the other, not only do we have a greater chance of being understood, but also a greater chance of having our needs met ~ which then leads to greater connection....something we're all seeking more of in our relationships, both personal and professional.
What will this space provide in our Circle?
A confidential, trusting environment that allows you to share your vulnerabilities without fear of being judged or shamed. 
An openness to learning about self and from others ... even when resistance shows up.
A safe space to experiment with new strategies and practices, including using coaching as a development tool
A place to create personal and group accountability.
A sense of solidarity among tribe members that supports difficult conversations and getting at one's truth.
A safe space to share "falls", rumble through the messy middle of our stories, and learn and grow together.
An orientation to serving others rather than proving what one knows or has achieved.
A skillful facilitator-coach that can spot openings for coaching and support meaningful lines of inquiry for each tribe member and the group as a whole.
ABOUT the book:
In Atlas of the Heart, Brown takes us on a journey through eighty-seven of the emotions and experiences that define what it means to be human. As she maps the necessary skills and an actionable framework for meaningful connection, she gives us the language and tools to access a universe of new choices and second chances—a universe where we can share and steward the stories of our bravest and most heartbreaking moments with one another in a way that builds connection.
My role here is to facilitate our conversations, not to show up as an expert. The expertise lies in the book, and in each of you. I will be there to create a safe space for you so you can step back, connect more deeply with the ideas and yourself, challenge and perhaps shift perspectives, and integrate the ideas more completely into your life.
COMMITMENTS & RULES:
Take time for YOU! You will read chapters of the book with light homework assignments between meetings.
Sessions will not be recorded, in service of providing a safe and courageous space for group members to build deep connection and forward their learning. CONNECTION is key here, and we can't connect with you, nor you with us when you are watching a recording. 
Like most Book Clubs, there is a small fee involved. People show up more fully when they have made a financial investment. This is also part of my personal boundaries. I give of my time in many ways, but I have learned that if I give too much of my time away without a sense of reciprocity in return, I will end up feeling resentful (an emotion I'd rather not live in :). The fee creates that reciprocity.
All paid tickets are non-refundable, no matter how many sessions you choose to attend.
There are three pricing tiers to: 
Register yourself and / or others at $119 per person
"Pay it Forward" for one registration for yourself and a $20 contribution toward someone that may not be able to afford it
Scholarship Request: donate what you can and request a scholarship (limited spots, email Anita with your request) 
DATES:  8 weeks (and over 4 months) on Thursday from 4-5:30 PM PST / 7-8:30 EST (most are every other week)
February 3 and 17th
March 3, 17 and 31st
April  14 and 28th
May 19th
Join us and share with those you know!
Love, Anita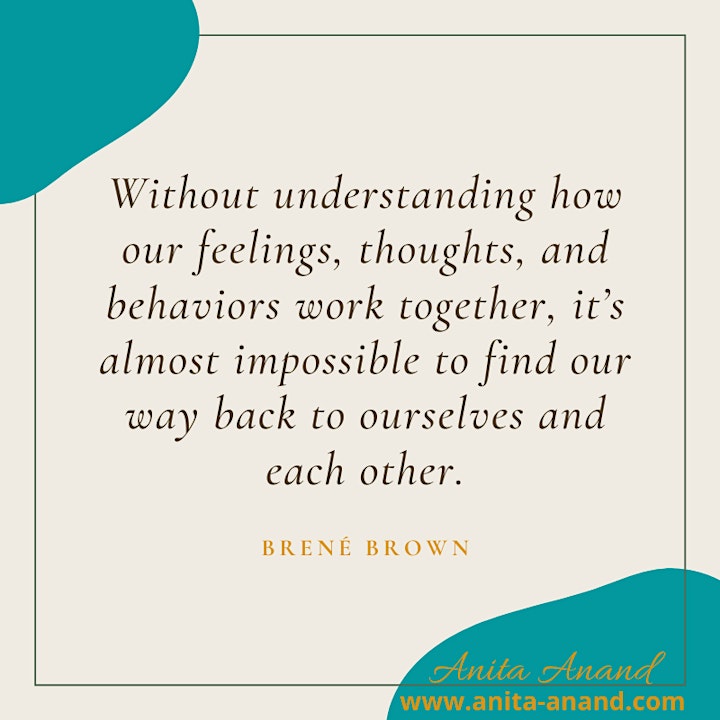 Date and time
Location
Refund policy
Contact the organizer to request a refund.
Eventbrite's fee is nonrefundable.