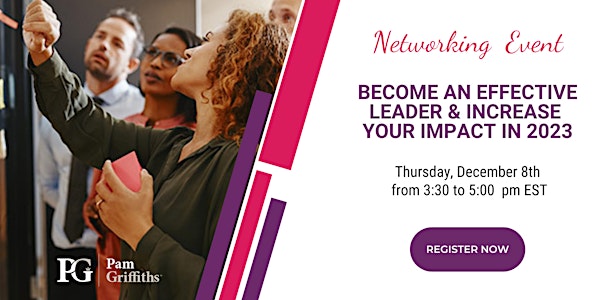 BECOME AN EFFECTIVE LEADER & INCREASE YOUR IMPACT IN 2023
Ready to become an effective leader and increase your impact in 2023? Join us next Thursday, December 8th from 3:30 to 5:00 pm EST.
About this event
We invite you to join us for our online event this Thursday, December 8th from 3:30 - 5:00 pm EST.
During our time together you will be able to explore more about the coaching industry and how you can make a big impact on your leadership in 2023.
You will also be given an opportunity to connect with alumni coaches and hear their stories regarding the personal shifts as a result of going through the Coach Approach Academy™.
We look forward to seeing you there.