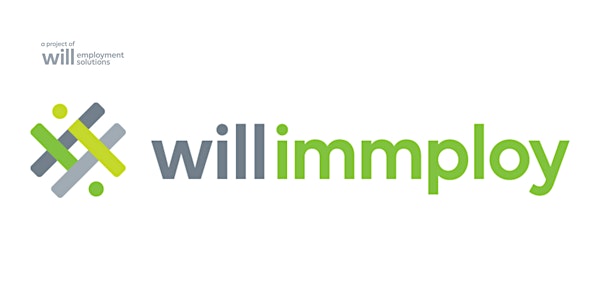 Become Newcomer Ready with the Newcomer Talent Retention Network
Learn about the Newcomer Talent Retention Network (NTRN) in our info session launch!
About this event
As a leader and strong driver of innovative employment solutions, WILL Immploy is embarking on project that brings together strong partnerships and expertise to support employers with their retention strategies.
Retaining a diversified labour force is imperative to your company's success - this is what the Newcomer Talent Retention Network (NTRN) is all about. Through an online needs assessment, your company will receive recommendations to support retention of newcomers in your workplace and will be connected to NTRN experts to develop personalized action plans, making your company Newcomer Ready in 6 months!
Areas of expertise that you will have access to include:
Equitable and inclusive onboarding strategies
Intercultural communication
Equity and Inclusion
Human Resources
Immigration Law
Community settlement
Come learn more about the project, what is means to be Newcomer Ready, and how to access expertise at no cost. Register now!
--------
Funded by Immigration, Refugees and Citizenship Canada