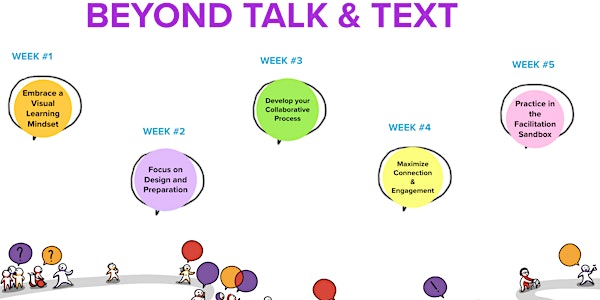 Beyond Talk & Text- Facilitating Visual and Collaborative Processes Online
Event Information
Refund policy
Refunds up to 7 days before event
Eventbrite's fee is nonrefundable.
Go beyond talk and text to enhance inclusion, focus, and effectiveness. This 5-week course helps you integrate interactive and visual tools.
About this event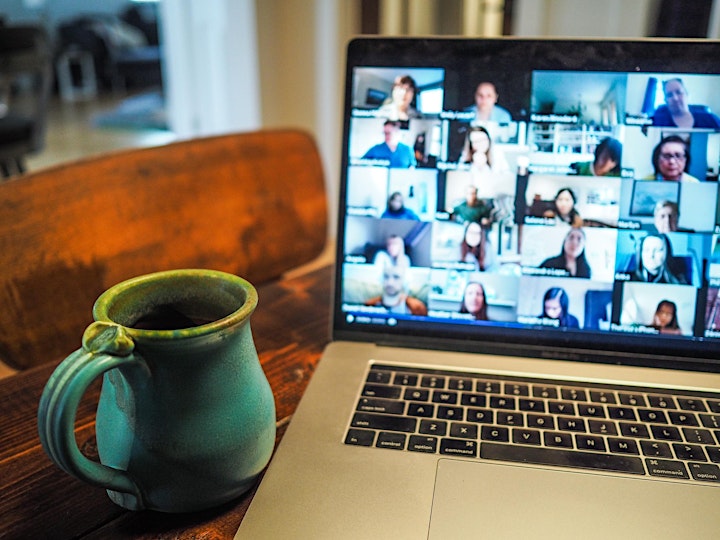 Join us on January 21st, 2021 for this five week course.
Early bird rate ends December 21st, 2020.
Do you struggle with…
Adapting in-person meeting content for online gatherings?
Online meetings that lead to fatigue, confusion, and lack of engagement?
Figuring out the right online tools to meet participants' needs?
This 5-week course helps facilitators and educators integrate interactive and visual tools for online meetings and events that pop. We will meet live on zoom for 2-hour meetings each week on Thursdays (11:00 AM-1:00 PM AST) from January 21st to Februrary 18th, 2021. All meetings will be recorded, but you will get the most value out of this course by attending live on zoom.
Course Includes:
10 hours of live group training online (2 hours each week for 5 weeks)
Email support
5 visual and collaborative decision-making templates
Weekly PDF of promising practices (designing online learning, visual learning mindset, designing collaborative processes, 5P's of preparation, maximizing engagement and connection, and online facilitation toolkit)
Online facilitation toolkit chock full of resources and links
In Beyond Talk & Text, you will:
Learn to use collaborative and visual online tools to support decision-making, preparation, and follow-up by building trust and increasing co-creation and efficiency
Explore and adopt online facilitation promising practices
Incorporate online meeting design principles into your training and facilitation approach
Manage various aspects of virtual meetings including set-up, technology, and online tools
Create or adapt a "face-to-face" workshop outline to be inclusive and engaging online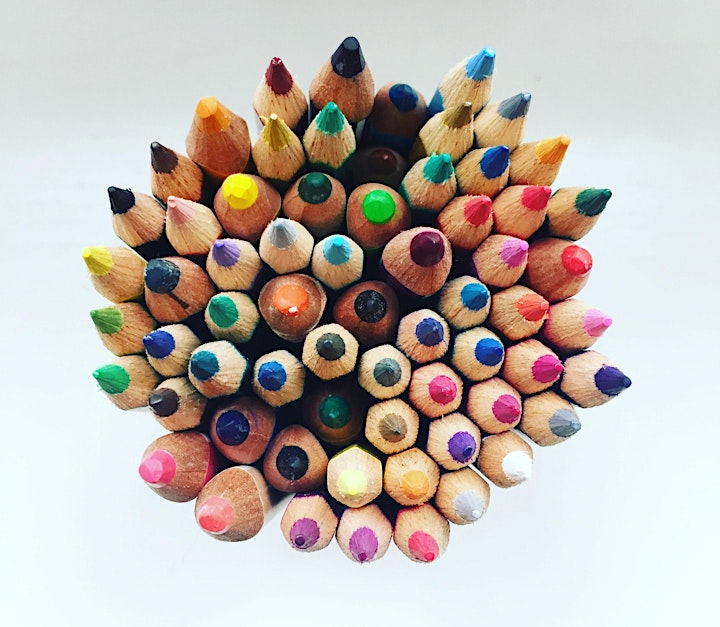 Week 1- Embrace a Visual and Learning Mindset
Discover the 5 elements of collaborative and visual learning design
Use 2 collaborative online tools
Explore online learning promising practices
Embrace a visual learning mindset
Co-create a visual icon library
Week 2- Focus on Design and Participation
Share insights from Week 1- Embrace a Visual Mindset
Explore a variety of online meeting styles (weekly meeting, idea generation, project start-up, monthly planning, prioritizing/decision-making) to define purpose
Discover and practice the 5 P's of Preparation
Use introductory elements of Mural- (Timer, polling, right question mark, outline)
Brainstorm, cluster, and prioritize
Week 3- Design your Collaborative Process
Share insights from Week 2- Focus on the 5P's of Preparation
Explore two new online tools- Google Jam Board and Zoom Whiteboard/Annotate
Discover and practice a collaborative design process
Use additional elements of Mural
Provide feedback on the session
Week 4- Maximize Connection and Engagement
Share insights from Week 3- Design Your Collaborative Process
Explore some Liberating Structures online
Discover and practice Open Space
Use additional elements of Mural
Provide feedback on the session
Week 5- Practice in the Facilitation Sandbox
Share insights from Week 4- Maximizing Connection and Engagement
Explore the Online Facilitation Toolkit
Practice an activity in the Facilitation Sandbox
Give and receive feedback
Reflect on Your Next Steps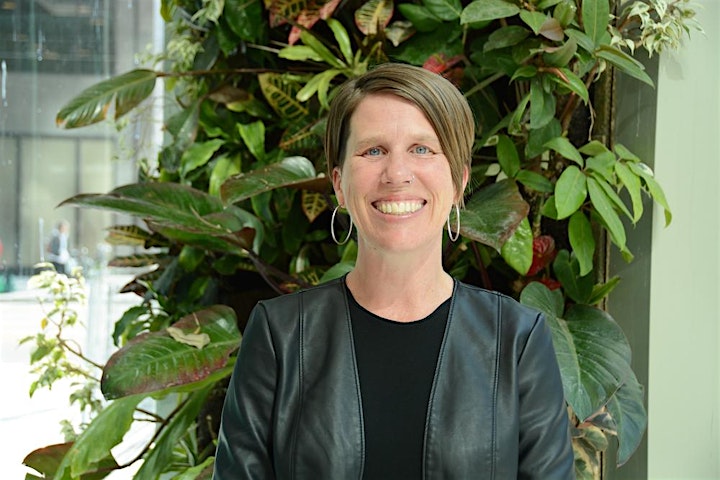 About Corrie Melanson
For many of us, service delivery models have shifted online. We've been doing the best we know how for the past few months, and we're collectively suffering from online meeting fatigue. Corrie Melanson is an expert in engaging and visual learning. She'll share strategies for how to move beyond mechanics to the dynamics of online learning, building inclusion, engagement, and efficiency.
Corrie is a learning strategist with over 20 years of supporting organizations with their learning needs — in person and online. She specializes in helping organizations manage the transition from in-person to virtual meetings and training, and from hosting live workshops to delivering e-learning programs. Corrie has a deep and personal understanding of the good, the bad, and the ridiculous aspects of delivering service online and looks forward to sharing her experience with you.
Location
Refund policy
Refunds up to 7 days before event
Eventbrite's fee is nonrefundable.