CEU Presentation - Developing Lighting Concepts: "To Light, or Not to Light...
Description
Structured CEU Presentation (OAA) - Certificate Provided
COURSE DESCRIPTION:
Lighting layouts are not the same as lighting design. Quality lighting design begins with concept development - a form of programming for the visual environment that considers many elements such as perception, contrast, and visibility. This seminar outlines the steps taken on various diverse projects to address those essentials and create the desired mood, atmosphere, and functionality. The case studies span different sectors, from heritage to retail to residential, and identify the range of challenges that good design can help overcome, with many universal lessons.
WHAT YOU WILL GAIN:
1. Appreciate the link between the overall project goals and the ultimate lighting layout
2. Grasp what it means to light with intention
3. Understand the critical stages where lighting design fits into the overall project design process.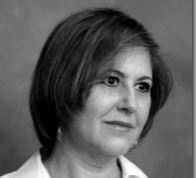 Deborah Gottesman, P.Eng., MBA, LC, Assoc.IALD

Deborah Gottesman is the principal of Gottesman Associates, an award-winning architectural lighting design firm established in 1999, with distinctive expertise in sustainability and heritage applications. Deborah's 25+ years in all facets of the lighting industry, including design, engineering, management, education, and manufacturing gives her a unique contextual understanding of lighting from all perspectives. Deborah has successfully worked on projects in many sectors, and has taught lighting at all levels to a wide audience from students to senior architects. A past president of the Toronto Section IES, Deborah has been involved in the IESNA at local, regional, and international levels, and was awarded the Toronto Section Service Award in 2013.