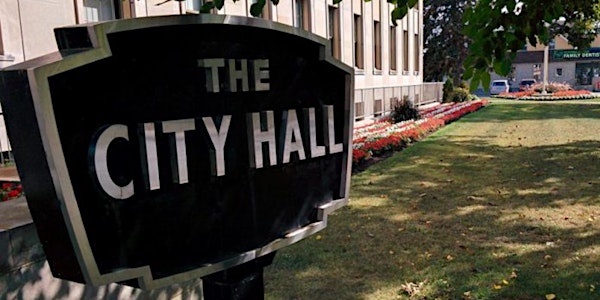 CLF's Municipal "Lessons Learned" Conference & Christmas Social
A day of discussions on the recent Ontario municipal elections! A unique opportunity to reflect, and learn. Plus our first Christmas Party.
When and where
Location
The RCMI - The Royal Canadian Military Institute 426 University Avenue Toronto, ON M5G 1S9 Canada
About this event
Program begins at 9AM EST, 730am breakfast for VIP tickets
CLF Speakers & Program, scroll down for details
Hosted by John Mykytyshyn, CLF President and Co-Founder and Leith Coghlin, Executive Committee
The views expressed by one and all are their own.
Reflections from a Political Sage:
Brian Patterson, Past President, Ontario PC Party
Ontario PC Insider Brian Patterson, one of Ontario's longest-involved political activists, gives his reflection on municipal campaigns across Ontario and his perspective on changes for the future.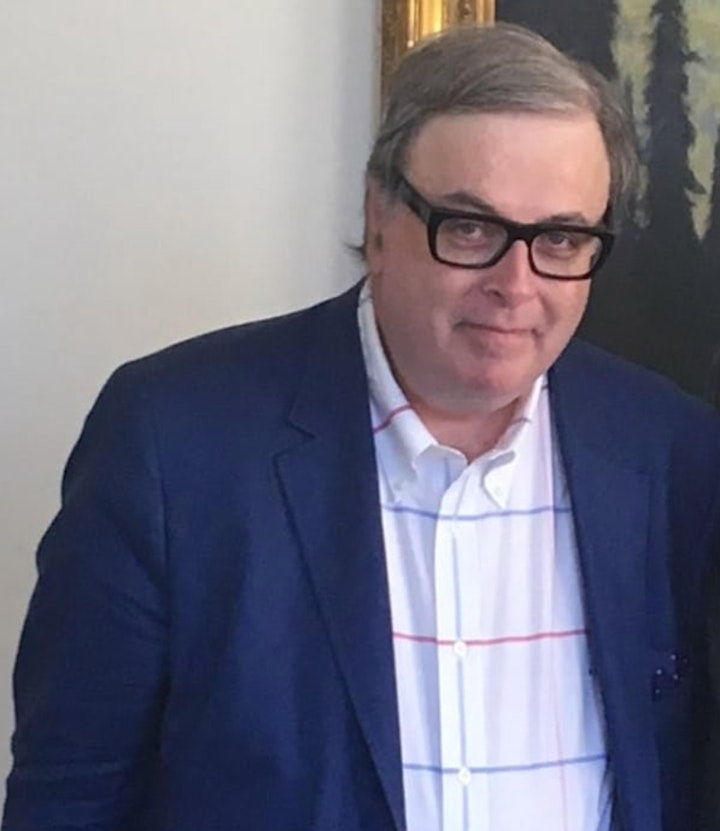 Battle for Brampton
John Mykytyshyn, Manager, Mayor Patrick Brown's Re-election Campaign
Strategy, tactics, skirmishes, and mudslinging. Brampton had them all and not necessarily where you might have thought or been told publically. For the inside story, this is a must-attend session.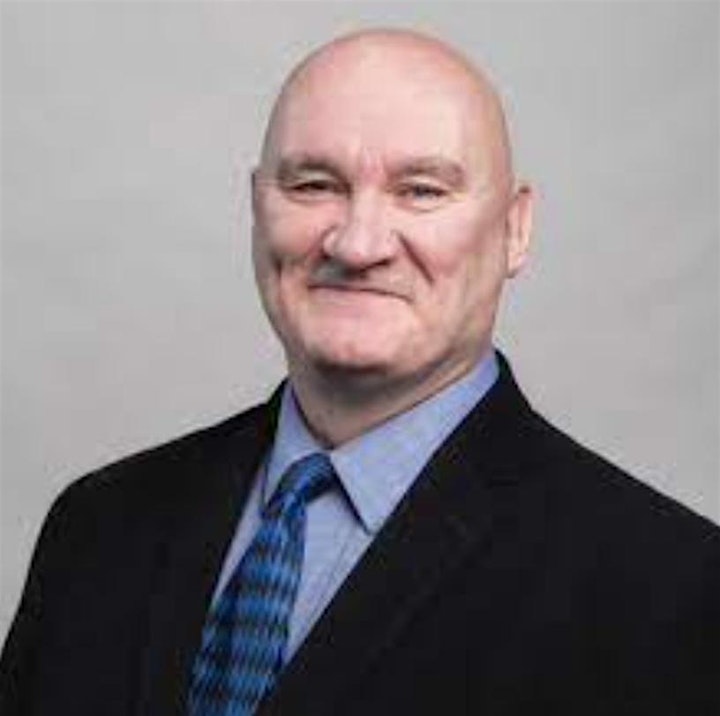 John Mykytyshyn is an institution in our Conservative movement.
Johns is a regular political commentator in Canada's national media.
Johns is committed to having well-trained Conservative election teams and operatives. Thus, he co-founded this outstanding non-profit, CLF, devoted to giving in-depth training to newcomers and campaign veterans alike.
John Mykytyshyn is a master political consultant with decades of experience, especially with polling, leadership elections, and municipal campaigns. He has an unmatched record as a pollster, strategist, organizer, trainer, activist, and party builder and still holds the distinction of Canada's best leadership tracker. John has served in various capacities on leadership and election campaigns across Canada. John has been involved professionally in almost every federal and Ontario Conservative leadership race since 1985. John was instrumental in Kim Campbell's historic leadership victory, Mike Harris becoming Premier, in Uniting the Right nationally, creating the one-member-one-vote leadership system, as well as assisting Mike Harris and Patrick Brown becoming the leader of the Ontario PC Party. 
Municipally John has worked across Ontario taking unknown professionals to respectable showings and defeating incumbants. Most recently he served as Patrick Brown's campaign manager in the City of Brampton.
Campaign Managers Panel
Willem Hart, Rob Davis, and Al Pickard
Three of the GTA's most involved managers at the council level will share how they got their candidates elected but more excitingly for each how they played a key role in defeating incumbents who were seen as untouchables.

Willem Hart is a graduate of the Conservative Leadership Foundation and has served in leadership roles in a variety of campaigns, recently as the Campaign Manager for Gila Martow's successful council campaign in the City of Vaughan. After flipping the seat from a 5-term liberal councillor, Willem is eager to share his lessons learned with conservatives, with a specific focus on community outreach and local campaign strategy. 
Rob Davis is a former Toronto City Councillor. He was elected in 1991 at the age of 27 in an NDP and Liberal dominated part of the city. Rob was the first Black city councillor in 175-year history of the former City of York and won re-election once and then was elected to the then newly formed amalgamated city of Toronto. He served as budget chief, vice-chairman of the TTC among many other positions. As a member of the private sector Rob has spent his time helping other political activists run and win. Notably Rob ran the Mark Adler campaign in 2011 leading to the defeat of hockey legend and former Liberal party leadership hopeful, Ken Dryden. In 2018 he managed the campaign for Charmaine Williams who became the first Black woman elected to Brampton Council and subsequently went on to become MPP and the first Black Minister in an Ontario PC government. Rob is the principal of Rob Davis and Associates and Campaign Solutions Inc.
Municipal campaigns 2022: Rob consulted to no fewer than 9 campaigns during the 2022 municipal cycle. Chief among them were campaigns in Brampton, Mississauga, Durham Region and Peterborough.
Al Pickard has been involved in Canadian politics for more than 20 years. As a member of the Conservative & PC parties since the early '90s, and a ratepayer's association president for more than 5 years, he has participated in over 2 dozen campaigns at all levels of government serving in every role required. Past elections have seen Al buck national voting trends getting a blue candidate elected when all of the GTA and York Region voted red.
At the municipal level, Al has been actively involved across York Region and influenced the election of 40% of the current Markham city council where in a previous election he gave a well-liked ward councillor an early retirement when she repeated was found to not serve the people that voted for her.
2022 Recent Campaigns
Reid McAlpine
Markham Ward 3 Councillor - Incumbent
Returned Reid to serve a second term following up on our successes in 2018. Utilizing all of our ground game note from the first election, Reid hit every viable door and had an opportunity to revisit past acquaintance and make new ones. Reid was returned with 65% of the vote in a ward that saw the total vote increase while all others dropped by more than 10%.
Victor Lacaria
Vaughan Ward 3 Councillor – Challenger
This campaign kicked off without knowing if the incumbent was running again or moving up to Regional Council. A last minute decision had her running against us. Victor came in a tight 3rd place more than doubling his vote total.
Susan Lahey
East Gwillimbury Ward 3 Councillor – Challenger
Susan had run in the previous election and was a close runner up. This time she increased her vote by more than 30% and secured seat on the EG Council this term.
The Afternoon's Focus:
The Future of Municipal Government
From Strong Mayors to the provincial appointment of regional chairs Ontario's municipal landscape is shifting quickly. Not discussed at all in the recent Ontario election these new powers raise questions as to what other changes may be coming just weeks after the provincial election gave Premier Ford a massive majority.
Will regional governments be eliminated?
Will there be a new election before 2026?
Who will be consulted to make these changes?
Who in fact will decide and make these changes?
To hear the perspective of experts in the municipal field and to share your opinion make sure you are in the room and not reading about dramatic changes via Twitter after the fact!
Views from the Fifth Estate: Media Panel
John Moore, Mark Towhey, Tasha Kheiriddin, and Rajinder Saini

Mark Towhey – Mark Towhey was Editor-in-Chief of the five Sun daily newspapers in Toronto, Ottawa, Edmonton, Calgary, and Winnipeg. During the 2022 election, he hosted Ontario Votes: a 4-hour news and talk program on all Ontario BellMedia radio stations every weeknight from May 2 to June 3, 2022. He's been an international management consultant, a political advisor, an international development expert with the UN, EU, and World Bank Group, and a professional soldier. He has lived and worked in 12 countries on four continents.
John Moore - Since 1999, Moore has worked for the well-known radio station CFRB 1010 in Toronto. Moore's morning show Mondays to Fridays from 5 - 9 a.m. is the foundation of the station's news-talk-radio programming and is also available on podcast.
Tasha Kheiriddin – One of Canada's best-known strategists, political analysts, and media commentators. Tasha is a principal with Navigator Ltd., Canada's leading strategic advisory and communications firm, as well as vice president of the Canadian Centre for the Purpose of the Corporation. Fluently bilingual, Tasha has over two decades of media experience as a host and producer of radio and television news and current affairs programs, as well as a political writer and editor for publications including the National Post, iPolitics, La Presse, the Law Times, and gobalnews.ca. She is currently the national political columnist for Postmedia.
Rajinder Saini – Rajinder Saini is Editor-in-Chief and President of Parvasi Media Group – one of the largest South Asian Media in Canada. He has over two decades of experience in journalism and has received many awards for his pathbreaking investigative stories . He has hosted current and former Prime Ministers, Opposition leaders and Politicians from Federal, Provincial and Municipalities on Parvasi Radio show and Parvasi TV Prime Time Show. He has deep knowledge and understanding of Canadian politics and how it matters to immigrant communities.
He is very popular and active member of the Indo-Canadian community and often raises the issues and regularly represents the views of the community in mainstream media.
Municipal Government Relations Panel
Kim Wright, Leith Coghlin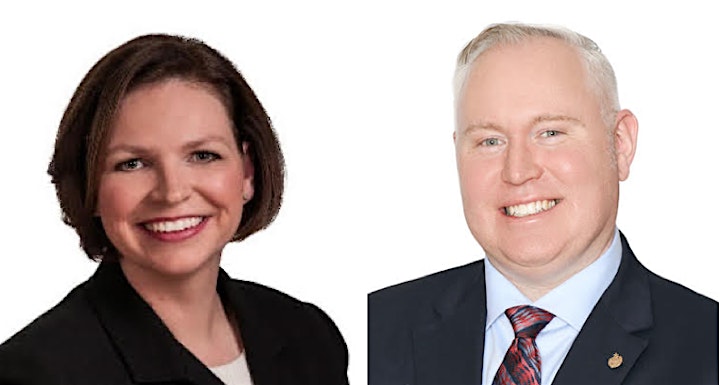 Kim Wright
Since 2005, Kim Wright has provided senior public affairs counsel to national and international clients across multiple industries. Kim is best known as a municipal affairs expert; however, she has engaged in public affairs campaigns across Canada at all three orders of government. Leveraging her deep knowledge of politics and public affairs, she founded Wright Strategies in 2018.
Kim has built and executed successful public affairs engagements on a wide range of issues including infrastructure, transportation, budget/taxation, labour relations, public health, and licensing. She has successfully managed various aspects of development files, changes to municipal by-laws and policies, and has overseen procurement response programs.
Kim is a frequent media commentator on political issues. She regularly appears on CP24, CityTV, AM 640, Global News, Toronto Star, National Post Radio, Zoomer Radio, and the CBC.
Leith Coghlin
Leith R. A. Coghlin was appointed to the BAO Board in November 2020. Since 2015, Leith has served as the Managing Director of EnPointe Public Affairs, a London-based advocacy and public policy firm that specializes in agricultural, environmental, and municipal issues across Canada and the United States. At EnPointe, Leith has a primary focus on public agency governance and performance analysis. Both Leith and EnPointe have had significant success in developing legislation and advising public and private interests on program and service execution. Prior to his public affairs work, Leith led finance and credit interests for several automotive retailers and also served as an advisor for senior elected officials in Canada. Leith holds an honours BA from Huron University at Western, and obtained several qualifications during nearly 13 years of military service. Leith has also been a member of several charitable and civic associations and boards. He is a resident of Elgin County.
CLF's Executive Committee
This event is being conducted, as is our tradition, by the Conservative Leadership Foundation. The CLF is the organization that believes in conservatism and that solutions can often be best accomplished through education and training. Since 1990 that has been our mission. 2022 will bring much activity for CLF. This event is the first milestone. If you enjoy this day please support our efforts. CLF intends to also for the first time hold Lessons Learned conferences on the 2022 Conservative Leadership and the Ontario municipal elections.
The leads for this event are John Mykytyshyn, CLF Co-Founder, President and Show Runner for this event. Campaign Coach and Bradgate Research is where John spends his non-CLF time. John Capobianco (Co-Founder) member serves as this events Host. Tamara Kronis candidate of record for Nanaimo-Ladysmith serves as the Co-host for the day. Tamara is the newest member of the CLF Executive Committee. Tamara is Senior Counsel at the law firm of Ross & McBride LLP, where she practices human rights and constitutional law. She is also the Founder & CEO of Studio1098, an award-winning jewellery manufacturer and retailer, a principal in the Nanaimo Consulting Group, and the National Director of Strategic Outreach and Communications for the Jean Charest campaign for leader. Leith Coghlin, Stewart Kiff, Dan Muys, MP and John Capobianco (Co-Founder) round out our Executive Committee.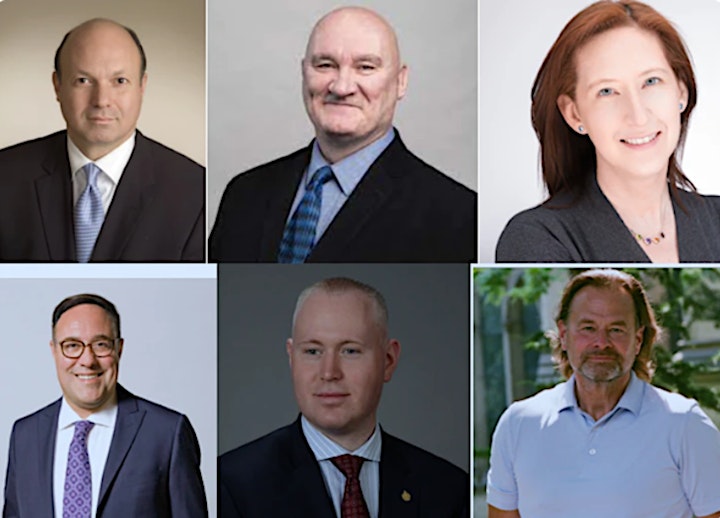 The Conservative Leadership Foundation is an independent learning organization of movement activists not officially affiliated with any political party. 
FAQs
Can I pay with a business credit card or e-transfer from a corporate or business account?
Absolutely. CLF is independent and can receive funds from any source.
Can my business sponsor the event or CLF in its ongoing operations?
Yes. CLF actively encourages sponsors.
RCMI Dress Code Requirement:
1. Business Casual attire (i.e. jacket and tie not required) is permitted throughout the Institute during the day and evening. Clean, dressy jeans are acceptable under Business Casual attire.
2. NOT PERMITTED are worn, torn or soiled jeans, sweatshirts/suits, athletic shoes, hats, shorts, casual beach sandals nor apparel with bold slogans or commercial messages.
How can I contact the organizer with any questions?
Call or text questions to 416-540-8575
What's the refund policy?
Tickets are non-refundable. Tickets may be used by others if 72 hours notice is given.