Event Information
Location
RBC WaterPark Place Auditorium
88 Queens Quay West
Toronto, ON M5J 0B8
Canada
Description
In today's era of product management, delivering an amazing user experience is the new driver of business success. It's no longer just about solving a problem, it's about creating intuitive products and services to meet rising user expectations. To deliver these experiences, organizations are transforming their business to operate in this new model.
On March 27th, come explore how to navigate the experience era with industry leaders. We will discuss best practices and lessons learned on how to truly understand your users, the implications of data privacy, and how to develop meaningful experiences.
Agenda:
5:30pm : Innovation Lab Tour
6:00pm: Doors Open
6:30pm: Talks Begin
8:15pm: Open Networking
The evening will feature talks from various tech experts: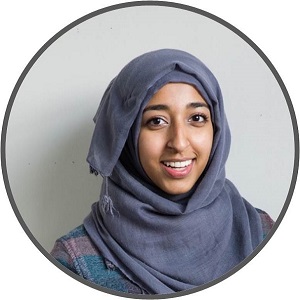 Huda Idrees
CEO, Dot Health
Talk:
Make it Work, Make it Fast, Make it Pretty
Weaving Magic into Experiences.
Abstract:
The World Wide Web celebrated its 30th birthday recently. The Web has fundamentally changed our attention spans and our expectations of services we interact with every day. The bar for high quality experiences transcends industries and environments. If I can pay for parking using my phone, why do I have to stand in line to get my driver's license renewed? Fundamentally, however, humans have stayed the same. This has helped some companies exploit our natural instincts for monetary gain. What if we used the same principles to re-design arcane industries like food, education, healthcare, and transportation for the better?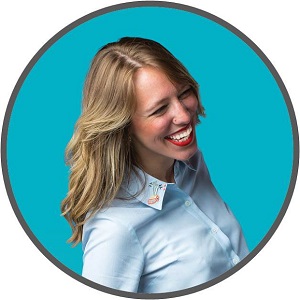 Andréa Crofts
Director of Design, League Inc.
Talk:
Designing for Digital Health
Examining our Responsibility as Creators to Design for Disconnection
Abstract:
Digital creators, we need to talk. The rise in mental health as a result of situational stress is a prevailing theme in today's society, and some of the products we're building are the root cause. But we have the power to change this. As creators of digital products, how might we enable our users to be more present in their lives? How might we invest in features like Instagram's activity timer, despite the fact that they're fundamentally counterintuitive to the usage metrics most behemoth tech companies are driving towards?
We have a responsibility as creators of digital products to enable others to disconnect …and re-connect with themselves– physically and mentally. This intersection is an emerging category Andrea likes to call digital health, and it's something we can create together.
Alicia Jarvis
Inclusive Design Practice Lead, RBC
Talk:
Re-defining 'Normal'
Driving Innovation Through Inclusion
Abstract:
Have you ever used a hands-free feature on your smartphone while driving to work? Or opted to increase the font size on your screen rather than get out your reading glasses? Many of the capabilities designed for people with disabilities turn out to be functions that benefit everyone. This talk will examine how accessibility and inclusive design drives innovation.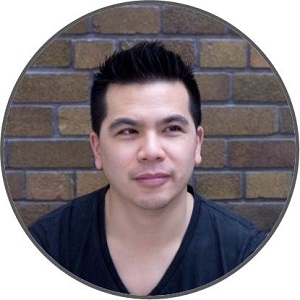 Ernest Yap
Co-Founder & CEO, Shapetrace
Talk:
Transcending Reality
Designing for an Augmented World with AR/VR
Abstract:
In recent years, there has been much hype about augmented and virtual reality (AR/VR), leading the 4th transformation of digital technology. Investors, startups, and brands were in on the gold rush. As the fog begins to rise and the initial waves of capital begin to recede, design and engineering challenges are being exposed as designers and developers deal with the intricacies of blending the digital and real worlds. However, undiscovered opportunities are being unearthed as well.
---


Speakers' Biography
Huda Idrees
Huda is the Founder and CEO of Dot Health, a real-time personal health data platform. With a background in engineering from the University of Toronto and a prolific career at some of Toronto's best known startups including Wattpad, Wave, and Wealthsimple, her latest venture is transforming the way people access and control their own health information for good. Huda's work has been featured in The Globe and Mail, Toronto Star, Metro News, CNBC, and Metro Morning. She has been recognized amongst the Top 5 CEOs in Toronto Life, a Top 25 Women of Influence in 2017, and named Top 30 under 30 by the Bay Street Bull in 2018. Huda serves on the Business Innovation and Development committee at Sinai Health System and on the Canadian Federal Economic Strategy Table for Health and Biosciences.
Andréa Crofts
Andréa Crofts is a product designer, community builder, and design researcher. She is the Director of Design at League, a digital-first health benefits platform focused on preventative health. Andréa's work lives at the intersection of inclusivity, accessibility and design ethics, and she has a deep love for creating exceptional and accessible human-centered experiences. In her spare time, Andréa also has a penchant for drawing expletives in elegant hand lettering.
Alicia Jarvis
Alicia is a disruptive force for change and thought-leader in an industry regarded for restrictions and compliancy, offering a positive perspective and innovative solutions to complex problems relating to universal usability. Alicia currently serves as the Inclusive Design Practice Lead within RBC's Digital Design team.
After just 2 years at RBC, Alicia was awarded the RBC Leo Award, which is RBC's highest performance award. Alicia started at RBC initially as an intern in the IT Accessibility department. from there, she was brought on as a full-time employee in Quality Assurance. She is passionate about enabling inclusive teams, and leveraging diverse ideas to build accessible, inclusive, and engaging customer experiences.
In addition to her experience in Accessibility and Inclusive Design, Alicia has a social science background in criminology, and prior experience in marketing, content management, research and program development. Alicia has also been a peer educator, peer counsellor, safety ambassador, background performer (extra), and organizational representative. Alicia regularly participates in various meet-ups and workshops and has been a delegate at many conferences, both locally and internationally.
Ernest Yap
Ernest Yap is known as an applications expert in mobile navigation, wireless location, and 3D mapping. He currently runs Shapetrace, a boutique mobile and web development agency. He previously co-founded an augmented reality startup in construction error prevention and field management, growing relationships with Schneider Electric, EllisDon, and JLL. From 2005-2013, he worked for Trimble Navigation responsible for global sales and business development of rapid mapping systems for commercial, government, and military clients.
Ernest won the 2015 MaRS UpStart competition and was a finalist for several national and international business pitch competitions. Ernest graduated from the University of Calgary in geomatics engineering. He currently lives in Toronto Canada with his wife and daughter.

---
FutureMakers Talks
The FutureMakers Talks series is an on-going meetup and learn tech community event presented by RBC. The talks are designed to bring tech enthusiasts, practitioners and experts in the tech community under one roof to share knowledge and discuss major tech advances. The series will feature stimulating discussions on machine learning, digital payments, digital design, cybersecurity and more.
*** If cost is prohibiting you from attending our event, please contact us at futuremakers@rbc.com and we will ensure you have access to attend. ***
Date and time
Location
RBC WaterPark Place Auditorium
88 Queens Quay West
Toronto, ON M5J 0B8
Canada