Description
Has your business run into a roadblock? Can't secure funding necessary to proceed? Marketing and sales efforts
leading
to little results? Scaling your business
not working out
?
On June 8th, learn from RIC Centre clients and graduates on how they succeeded in their industries. We've carefully picked the best of funding, sales, marketing and global expansion startups all in one event! Come learn from entrepreneurs on how they've succeeded so that you can succeed in your business as well.
Date: Thursday, June 8th, 2017
Time: 8:00AM - 11:00AM
Venue: Xerox Research Centre of Canada (Pake Auditorium)
Address: 2660 Speakman Drive, Mississauga, ON L5K 2L1
Speakers
Kosta Panagoulias, Co-Founder at Web4Realty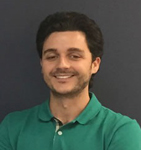 In six years, Web4Realty has changed their marketing strategy dozens of times. It's important to use efficient technology to your benefit, be proactive with your plan, think big, and always be scalable.
Nick Kuryluk, Chief Executive Officer at ColdBlock Technologies Inc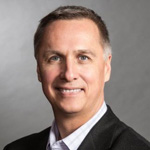 Over the last two years, ColdBlock Technologies transitioned from Research and Development to Commercial Operations. In this journey, they implemented a plan to address the pre-commercialization gap through the Build In Canada Innovation Program (BCIP). They also engaged CEMI, RIC\BioLINC, NSERC, IRAP, OCE and MaRS to address much needed funding for ongoing research and development, labor costs, increased operational expenses and securing talent.
Dr. Ivan Zak, Founder and CEO of Smart Flow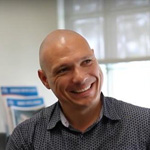 To "cross the chasm" you have to find the customers with the biggest pain point and do anything that will solve it. Then gain reputation in solving that pain point and convert them into evangelists. In order to scale globally, SmartFlow had to listen to the market and follow where customers wanted to see us and then adapt using tools that allow global management.
Naheed Kurji, President and CEO of Cyclica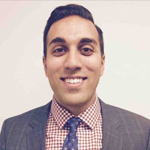 Since inception, Cyclica has raised over $4.2M in equity capital and added an additional $600K in non-dilutive capital, including $2.4M in a Series A1 round. During that period, the company has developed, validated, patented and published it's first-in-class core technology, Ligand Express, and has now shifted to full commercialization and an anticipated launch of their web-based SaaS in the coming weeks.
Save the date for RIC Centre's upcoming Growing Your Business seminar!
The Growing Your Business bi-monthly breakfast-with-the-experts seminars are an excellent way to network and gain valuable information from aspiring businesses, enterprise companies, service providers and government organizations. During these entrepreneur seminars, speakers present their expert advice. The session ends with a lively networking period.
For more information, please contact:
Robert Iaboni
Marketing and Communications Officer, RIC Centre
T: 289-373-3050 x 201
E: communications@riccentre.com
Photography Disclaimer
RIC Centre reserves the right to photograph its events, and from time to time we use these photos in our publications. By registering for any of our events, you understand and acknowledge that your photograph may be taken and used, per RIC Centre's discretion.