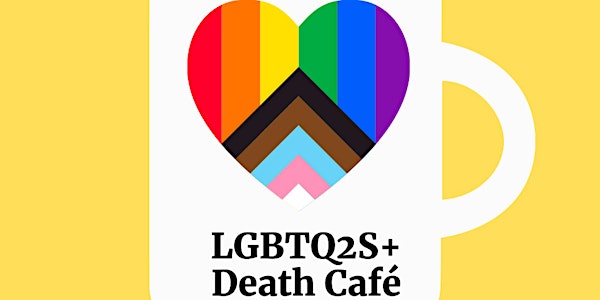 HHA LGBTQ2S+ Death Cafe [facilitated by Queer Community Deathcare]
Part of the international movement of events to help people make the most of their finite lives.
About this event
HHA is proud to introduce an LGBTQ targeted Death Café into our family of communities hosting Death Cafés. It is the mandate of the Death Café movement to be inclusive.
Any individual who identifies as part of the LGBTQ2S+ community is welcome to attend.
www.homehospiceassociation.com/lgbtq2sdeathcafe
ABOUT THE FACILITATOR: Tiana Dargent is a white settler, cis woman, leatherdyke, and mother currently living on unceded Algonquin Anishinaabe territory (so-called Ottawa). She offers support, guidance, education, and reassurance to queer and queer-adjacent community members who are planning for their eventual deaths, who have received a terminal diagnosis, or who are caring for a loved one who is dying. Tiana offers this service outside of a capitalist framework. You can find out more about Queer Community Deathcare here.