Meet the Filmmaker: Lisa Jackson moderated by Elle-Máijá Tailfeathers
About this Event
DOC Alberta in partnership with the NFB Northwest Studio and WIFT Alberta present:
Meet the Filmmaker: Lisa Jackson moderated by Elle-Máijá Tailfeathers
February 19, 2021
1 pm MST
Free Online Webinar
Lisa Jackson is an Anishnaabe filmmaker quickly becoming renowned for her award-winning work in documentary film, immersive video and multimedia installation. Short clips from past and current projects will be shared and Lisa will be interviewed by Blackfoot and Sami filmmaker, writer and actor Elle-Máijá Tailfeathers.
For more information, contact DOC Alberta Co-Chair Gerry Potter at gerrypotter7@gmail.com
Guest Presenter: Lisa Jackson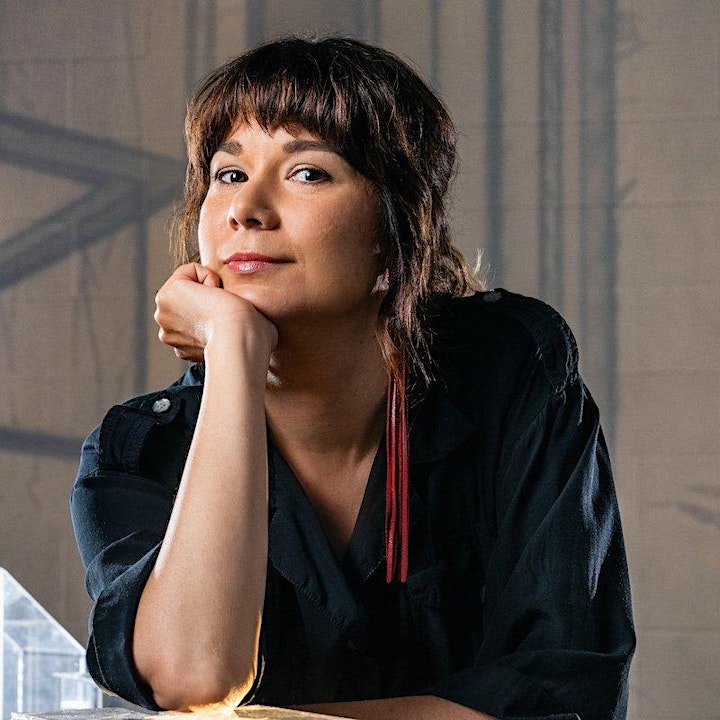 (Photo credit: Emily Cooper)
With a background in documentary, Lisa Jackson expanded into fiction with SAVAGE, which won a Genie award for Best Short Film. She's known for her cross-genre projects including VR, animation, performance art film and a musical. Playback Magazine named her one of 10 to Watch and her work has played at festivals internationally, including Berlinale, Hot Docs, SXSW, Tribeca, and London BFI, as well as airing on many networks. Her short film LICHEN, created in IMAX, screened at Sundance in 2020.
Lisa's NFB VR work BIIDAABAN: FIRST LIGHT premiered at Tribeca, has exhibited to 25,000+ people around the world, won a Canadian Screen Award, was nominated for a Webby, and has garnered high praise from press and the public. TRANSMISSIONS, a 6000 square foot multimedia installation on the power of language, premiered in September 2019 at SFU's Milton Wong Theatre in Vancouver, was a cover story of The Georgia Straight and will continue touring. UNEARTHED, a film component from the installation, was featured at the Art Gallery of Ontario for Nuit Blanche. In 2017 she co-directed and co-produced the CBC one-hour doc INDICTMENT: THE CRIMES OF SHELLY CHARTIER which won Best Doc at imagineNATIVE and is one of the top-watched CBC docs online.
With Lisa's new company, Door Number 3 Productions, she's developing documentary and fiction film and TV projects, both her own and others'. These include an Indigenous food sovereignty feature doc with Clique Pictures and directors Sean Stiller and Rémy Huberdeau which won the Corus Best Canadian Pitch award at Hot Docs 2020 and received Hot Docs Cross Currents funding, as well as WILFRED BUCK, a hybrid feature doc about star knowledge centred on a Cree elder. Lisa was Director of the Gladue Video Project with Osgoode Hall Law School, programming consultant for Hotdocs, sits on the NFB's Indigenous Advisory Committee, and has been the Director Mentor for the National Screen Institute's IndigiDocs Program. She's a popular public speaker and media commentator, and has been featured on CBC radio's The Current, The Globe and Mail, Now Magazine, The Georgia Straight and others.
Lisa is Anishinaabe from the Aamjiwnaang First Nation, has a BFA from SFU, an MFA from York University (thesis prize), and is an alumna of the Canadian Film Centre's Directors Lab, TIFF Talent Lab and TIFF Writers Studio, and IDFA Summer School.
https://doornumber3.ca/
Moderator: Elle-Máijá Tailfeathers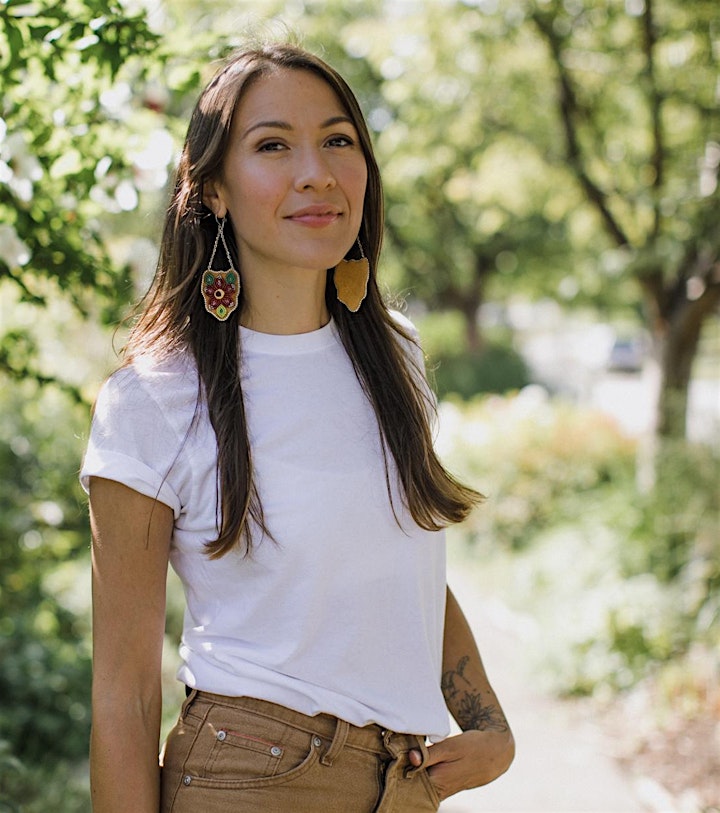 (Photo credit: Sweet Moon Photography)
Elle-Máijá Tailfeathers is a writer, director, producer and actor. She is a member of the Kainai First Nation (Blood Tribe, Blackfoot Confederacy) as well as Sámi from Norway. Her film, THE BODY REMEMBERS WHEN THE WORLD BROKE OPEN, co-written and co-directed with Kathleen Hepburn, recently won three Canadian Screen Awards for Achievement in Direction, Original Screenplay, and Cinematography. Her award-winning films have screened at the Berlinale International Film Festival, imagineNATIVE Film and Media Arts Festival, the Seattle International Film Festival, and the TIFF Top Ten Festival, and been broadcast on CBC, Bravo, APTN, and the Knowledge Network.
https://elle-maija-tailfeathers.com/
DOC-Alberta is the Alberta Chapter of the Documentary Organization of Canada. The organization is the collective voice of independent documentary creators across Canada and the premier organization for Canadian documentary advocacy. We analyze policy, conduct research, and speak up to all levels of government to help our distinctly Canadian genre flourish. We also program activities of service to documentary filmmakers and the to the broader public.
The National Film Board of Canada Northwest Studio produces and coproduces documentary, animation and interactive works with filmmakers and digital artists from Alberta, Saskatchewan, Manitoba the Northwest Territories, and Nunavut. https://production.nfbonf.ca/en/studio/north-west-studio/