Montreal: HTML & CSS for Beginners: Learn to Build a Multi Page Website Fro...
Event Information
Location
Sid Lee Inc
8 Queen St
Montreal, QC H3C 2N5
Canada
Description


in partnership with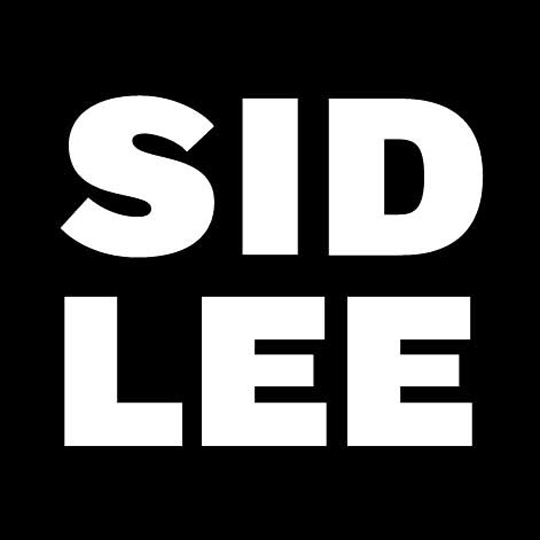 WHY HTML & CSS?
If you are looking to get your feet wet when it comes to programming, then this is the workshop for you. HTML and CSS are the backbone of all websites, and knowledge of them is a necessity if you are interested in things like web development, creating marketing emails, or even blogging! The web without HTML and CSS would be would be a world without colourful, pretty websites, not to mention the web applications we all use daily. It's easy to learn, and was designed so that everyone - even non-programmers - can do it. No fancy programs are needed, just Notepad and a web browser!
The Ladies Learning Code Introduction to HTML & CSS workshop is designed to be a hands-on experience. During the session, you'll build something like this and learn the following:
- Basic techniques and concepts that are translatable to other programming languages
- The building blocks of how HTML and CSS work together to create richer online experiences
- How to create a rich website with images, video, and a CSS-defined layout
- How to create a beautiful multi-page website
- What resources are available if you'd like to continue learning at home (and we think you will)

This workshop has been designed for absolute beginners. If you know absolutely nothing about coding or computer programming, you've come to the right place! Our only expectation is that you know how to open up a web browser and do something online like checking your email. (But if you're reading this, we're pretty sure you know how to do that.)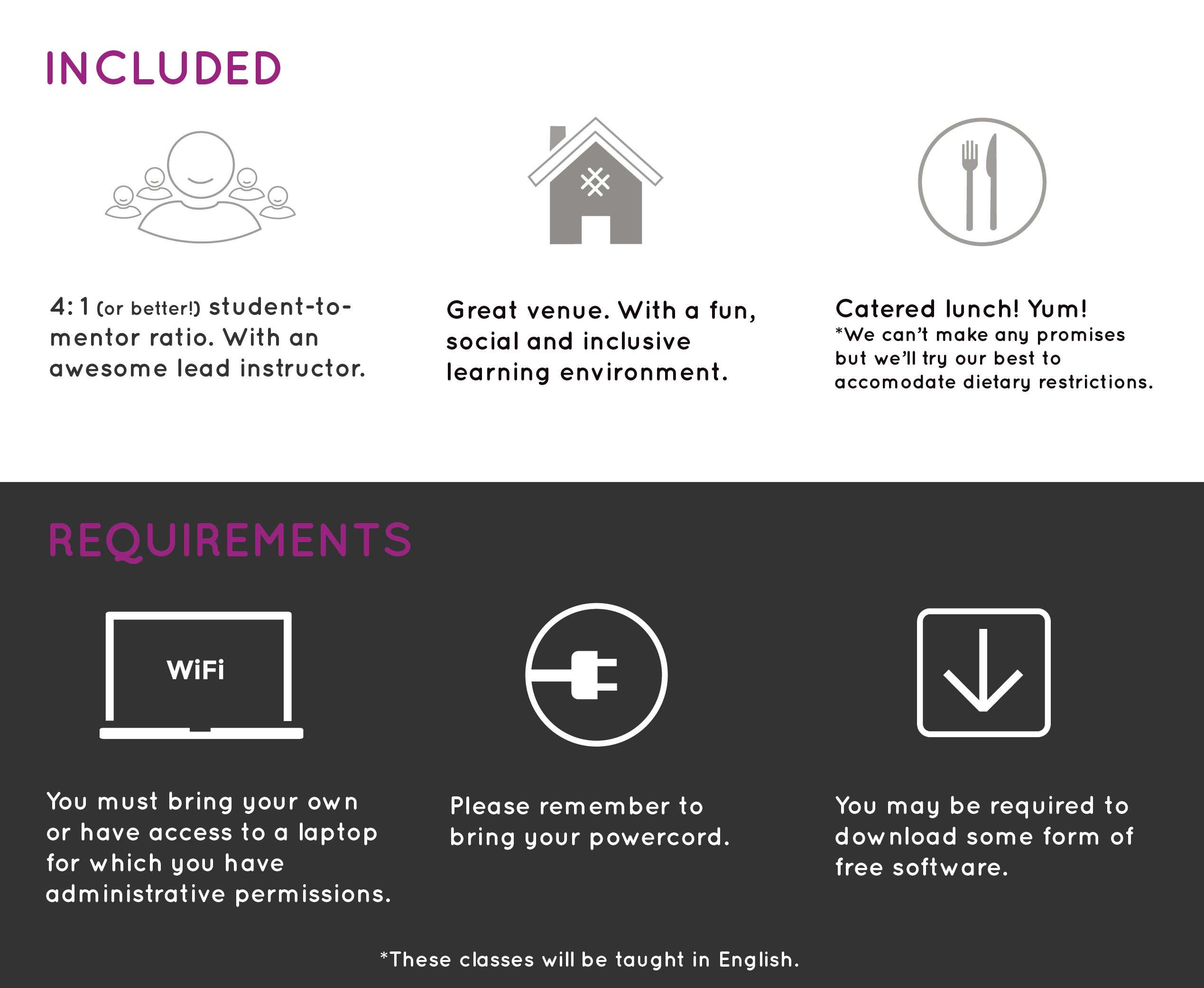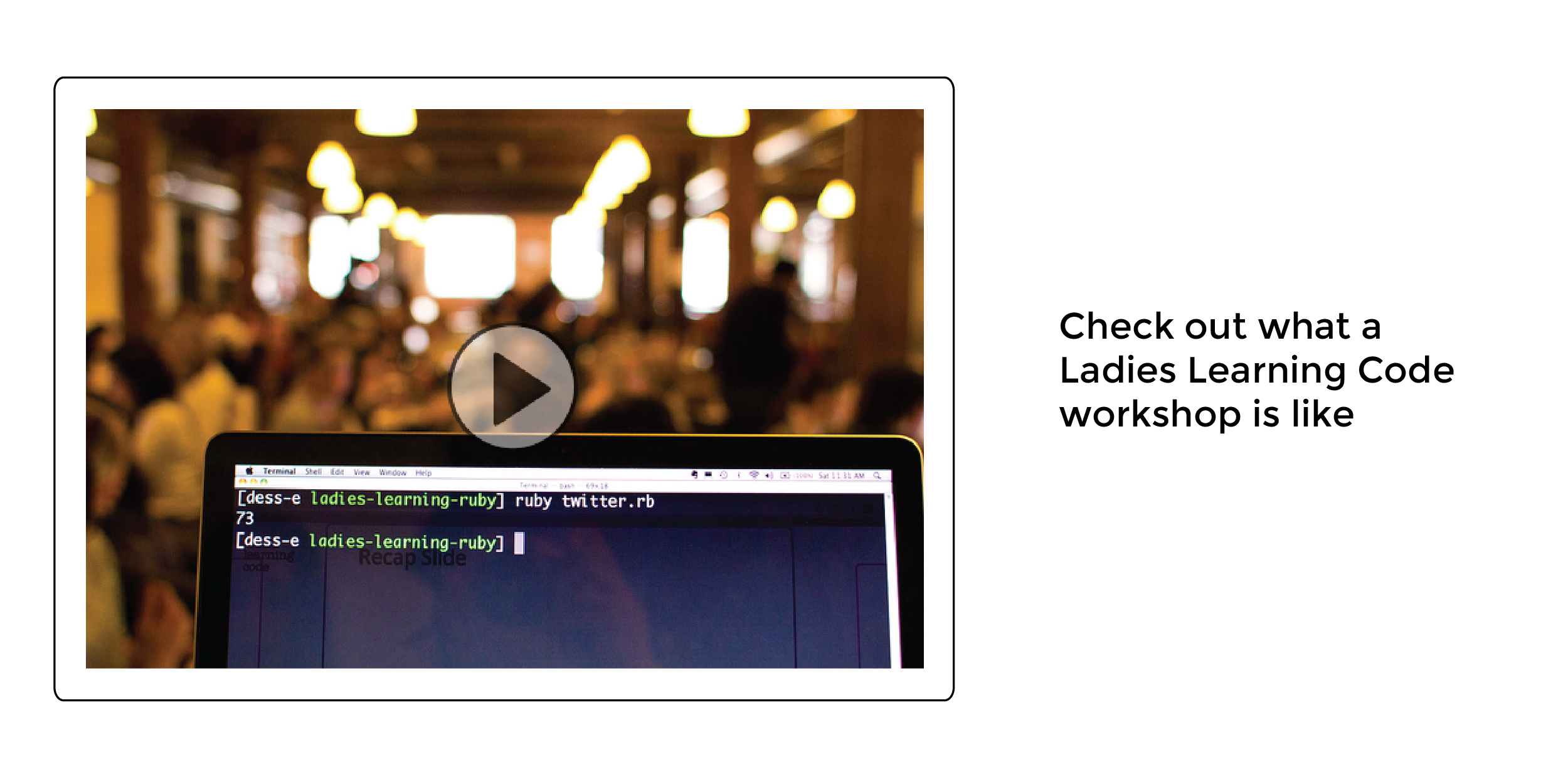 Date and time
Location
Sid Lee Inc
8 Queen St
Montreal, QC H3C 2N5
Canada