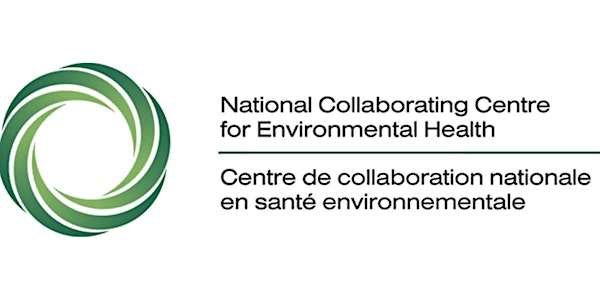 NCCEH Environmental Health Seminar
Date and time
Thursday, February 22, 2018 · 12 - 1pm PST
Location
BC Centre For Disease Control / Online webinar 655 12th Ave W Lane Level Lecture Hall Vancouver, BC V5Z 4R4 Canada
Description
The National Collaborating Centre for Environmental Health invites you to attend the upcoming Environmental Health Seminar. Webinar instructions will be included in the confirmation email. A recording of this webinar will be posted on the NCCEH website.
Seminar details
Title: Public Health Surveillance of Housing Conditions: Recent Data From Montreal and Thoughts on Improving Impacts on Policy
Speaker: Dr. David Kaiser, Specialist Physician, Montreal Public Health
Summary: Housing conditions are a fundamental determinant of health and one of the core targets of public health interventions in an urban context. However, surveillance data regarding housing conditions are largely absent at a local level in Canada. Since 2010, Montreal Public Health has carried out a number of studies aimed at generating data on a variety of housing-related issues - molds, bed bugs, cockroaches, upkeep & repair, essential services, affordability - their determinants, and impacts on health.
In this webinar, we will briefly present some examples of local-level data from our most recent housing survey, carried out in 2017. We will discuss potential uses of such data, persistent knowledge gaps, and perspectives for improving housing surveillance data from a public health perspective.
Speaker Bio:

Dr. David Kaiser is a specialist physician in Public Health & Preventive Medicine. As consulting physician at Montreal Public Health, he is responsible for housing and works on a variety of other environmental health issues including environmental noise and extreme heat. He has a particular interest in public health surveillance, especially with regards to using surveillance data to influence public policy. He is program director of the Public Health & Preventive Medicine residency at McGill University and clinical assistant professor in the Department of Epidemiology, Biostatistics and Occupational Health at McGill University and in the Département de médecine sociale et préventive de l'École de santé publique de l'Université de Montréal.


Please note: Citrix GoToMeeting webinar capacity is limited to 100 attendees. To accommodate this, please consider attending the webinar as part of a group. If you are unable to attend after registering, please cancel your registration prior to the event. Thank you!

These sessions are eligible for CIPHI Professional Development Hours. If you would like a letter of credit validation for CIPHI PDHs, please specify this on the registration form. Letters are sent out annually in January.