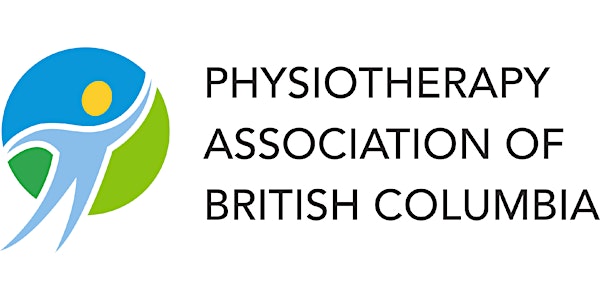 PABC Course: Rost Therapy: Evidence Based Management of Pregnancy-Related P...
Location
UBC Friedman Building - UBC Lab 304
2177 Wesbrook Mall
Vancouver, BC V6T 1Z3
Canada
Description
Overview
Course Pre-requisite
Participants must complete an online course which costs approximately $305 CAD available directly through https://rosttherapy.com/. The online course will take about 2 days to complete. With this and the June 2-3, 2018 practical course comes a 5 year certification that allows completed participants access to research updates and other website tools, as well as an online listing on the website.
The online pre-requisite course which is required to prepare for the Vancouver June 2/3, 2018 in-person Rost Therapy Course is now available for purchase and completion. The link is:
https://rosttherapy.com/courses/relieving-pelvic-girdle-pain-online-course/
Please note that this
online pre-requisite course is only available for payment via credit card or PayPal in Euros. There is no Canadian dollar option for payment and this registration/payment must be made through the Rost Therapy link given above, not through PABC.
As before, the Vancouver June 2/3, 2018 in-person course registration and payment must be made through PABC.
***The online pre-requisite course will take approximately 20 hr of studying and the exam must be completed before the
June 2/3, 2018
in-person
course***.


Target Audience
This course is designed for all physiotherapists who work with people with sacro-iliac and pubic joint pain and dysfunction. This is not a course just for Women's Health physiotherapists, but for all physiotherapists working with orthopaedic and persistent pain caseloads. Both new and experienced physiotherapists have found this course to be beneficial.
Description
In the literature, treatment methods to relieve pelvic girdle pain include manual therapy and exercise, although there are few studies guiding us with specific, effective approaches. Cecile Röst has developed a very practical approach, initially based on personal experience, then consolidated through research, which has helped thousands of women with PGP. Although Cecile Röst's research focused on peri-partum patients, this approach is also helpful clinically when addressing acute and chronic sacro-iliac and pubic pain in men, and nulliparous women.
It is often difficult to know where to start when working with someone with very acute back/pubic pain, especially in pregnancy. Many women are told by their health professionals, including physiotherapists, that back pain is a normal part of pregnancy, or that there is nothing much that can be done because they are pregnant. Not only that, but they are told that their pelvis is "unstable", that they should "be careful", and that they should "limit their activity and avoid painful movements", all of which perpetuate fear and pain. This course will give participants the confidence to treat these patients. The techniques are easy to integrate into clinical practice and participants will be able to start practicing this approach immediately.
This 2-day course runs from 8:30am - 4:30pm each day.
Course Objectives
Discuss and take into account the multiple factors that contribute towards Pelvic Girdle Pain (PGP), including local, regional and central components when assessing patients

Perform an assessment to identify PGP using validated functional and pain provocation tests

Learn and practice various manual techniques to address PGP

Learn and practice Rost Therapy Program exercise based techniques

Describe the impact of body mechanics, how movement patterns may perpetuate PGP, and how to change these to improve PGP

Learn strategies to decrease fear of pain and movement, which have both been shown to limit function and perpetuate pain.
A message from the Rost course instructors regarding the Online Course Prerequisite Component:
Hi everyone,
Cecile and I are so looking forward to the practical ROST Therapy course in June and to meeting you all.
Our new online course is almost ready for you to take. We are making the last edits and final touches. We truly appreciate your patience with this timely process and really look forward to your feedback once you've completed it.
The course will be available by April 1, 2018. I will email you with a update. If it is ready earlier I will let you know.
Please do not hesitate to contact me if you have any questions about the course at pelvicgirdletherapy@gmail.com.
See you in June,
Susannah Britnell
Instructors
Cecile Röst, PT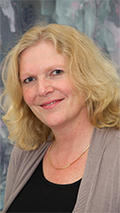 Physiotherapist and Orthopaedic Manual Therapist Cecile Röst lives and works in Leiden, a medieval town in the Netherlands. Cecile graduated from the Academy of Physiotherapy Jan van Essen in Amsterdam in Spring of 1985. Throughout her career the focus has been on children with behavioural or orthopaedic difficulties and women's health issues. In Leiden, Cecile owns a multi-disciplinary clinic called MOVES. Cecile recently received her Masters of Science and Epidemiology Degree. She has been vice chairman of the Dutch Association of Orthopaedic Manual Therapists for many years. To satisfy her desire to know why these exercises worked, Cecile completed her manual therapy training, and completed and published two studies in Spine and Acta Obstetrica and Gynecologica Scandinavia. Cecile wrote her book "Relieving Pelvic Pain During and After Pregnancy" to help give women access her treatment approach. Cecile taught her pregnancy-related pelvic pain courses in the Netherlands and Belgium and has been a speaker in national and international congresses. Cecile has been teaching in Canada since 2008.
Susannah Britnell, PT, FCAMPT, CGIMS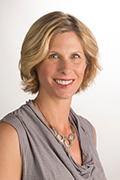 Susannah graduated from Manchester University, England, with a BSc Honours Degree in Physiotherapy in 1997 and received her Diploma of Advanced Manual and Manipulative Therapy in 2001. Susannah currently works at the Centre for Pelvic Pain and Endometriosis at BC Women's Hospital and Health Centre in Vancouver, BC (www.womenspelvicpainendo.com), where she is part of an interdisciplinary team working with women with persistent pelvic pain. She also works in private practice. Susannah worked for 10 years at BC Women's Hospital exclusively with pregnant and postpartum women. She has treated hundreds of women with PPGP in the last 15 years and took Cecile's course in Vancouver in 2008. She was so amazed at how effective Cecile's techniques were that she flew to Holland to see Cecile work and trained to teach this course. Together they have been teaching physiotherapists in Canada since 2009. She finds it such a pleasure to teach this approach to other physiotherapists.
Register now as space is limited! PABC members benefit from significant savings on courses. Not a member yet? Explore membership
Licensing

All participants are responsible for ensuring that they have a current license to practice from the College of Physical Therapists of British Columbia (CPTBC). If participants are from out of BC, they must acquire an Courtesy License from CPTBC: http://cptbc.org/applicants/registration-applicants/courtesy-registration/.
PABC Course Cancellation Policy
PABC Course refunds are issued for cancellations received 1 month prior to the event, less a $100 cancellation fee. No refunds are issued for cancellations less than 1 month prior to the event.