A zoom panel discussion on remembering Cambodian border camps with artists, activists, and scholars from across the Cambodian diaspora.
About this event
Join Y-Dang Troeung, Assistant Professor of English at the University of British Columbia, Vancouver, in conversation with a panel of artists, activists, and scholars across the Cambodian diaspora (Kim Hak, Krisna Uk, FONKi Yav, Colin Grafton, Phala Chea, and Rotha Mok).
This panel discussion is a part of the exhibition "Remembering Cambodian Border Camps, 40 Years Later" organized by the Interdisciplinary Histories Research Cluster at the University of British Columbia in collaboration with Bophana Audiovisual Resource Center in Phnom Penh Cambodia. For more information about the exhibition at Bophana Center, visit: https://bophana.org.
How to Attend:
Register for the event through Eventbrite. You will then have access to the Zoom information a few days prior to the event through email.
About the Speakers: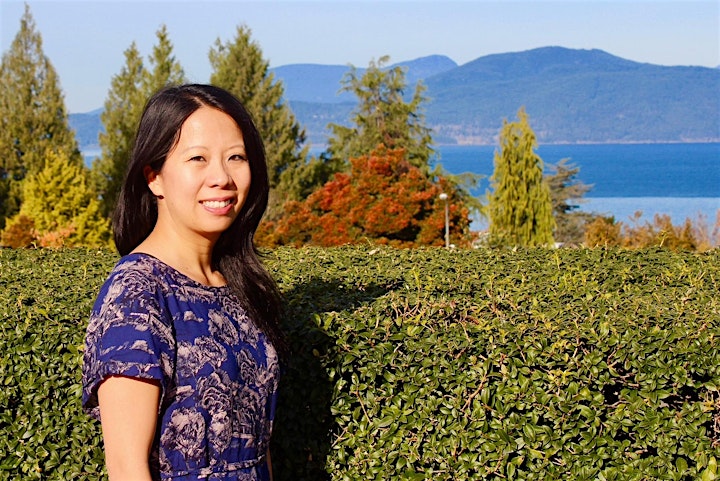 Y-Dang Troeung (moderator and organizer)
Y-Dang Troeung (ទ្រឿងអ៊ីដាង) was born in Khao-I-Dang (เขาอีไล) refugee camp on the border of Cambodia and Thailand. Her family resettled in Canada, where she lived until moving to Hong Kong in 2012. In collaboration with Bophana Audiovisual Center, she is the lead organiser of the exhibition "Remembering Cambodian Border Refugee Camps, 40 Years Later." In 2018, Y-Dang returned to Canada to begin working as an Assistant Professor of English at the University of British Columbia, in Vancouver, on the traditional, ancestral, and unceded territory of the Musqueam (xʷməθkʷəy̓əm) people. She researches and teaches in the fields of transnational Asian literatures, critical refugee studies, global south studies, Cold War studies, and critical disability studies. Her book manuscript Refugee Lifeworlds: Aphasia and the Afterlife of the Cold War in Cambodia is forthcoming from Temple University Press.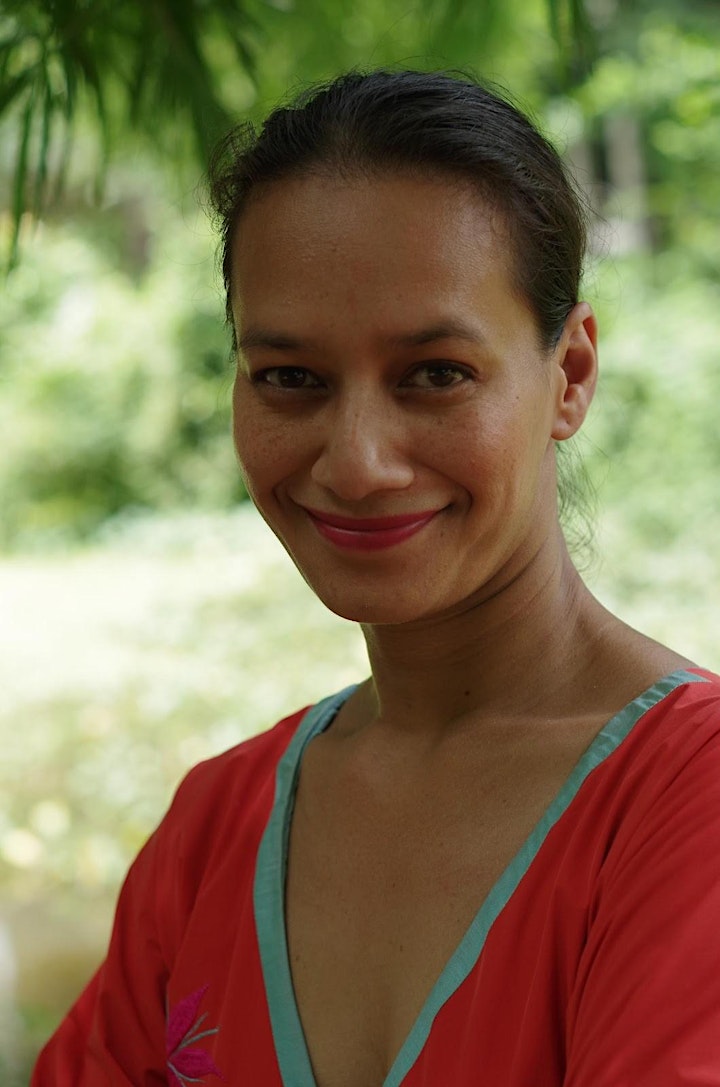 Krisna Uk
Krisna Uk currently works at the Association for Asian Studies (AAS) as Senior Advisor to the Board of Directors in charge of project development, outreach and strategic initiatives. Prior to joining the AAS, she was the Executive Director of the Center for Khmer Studies designing and running programs focused on the history, politics and culture of Cambodia and neighboring countries in Southeast Asia. Krisna studied at the University of California-Berkeley and holds Masters degree in comparative literature from the University of Paris-Sorbonne and an MSc. in environmental change and management from Oxford. Her experience in Cambodia also includes working with the Cambodian Mine Action Center (CMAC) overseeing landmine clearance programs and a period living in a remote village in the northeast of the country researching impacts of the Indochina War on the Jorai Indigenous community in this region. This formed the basis for her PhD at Cambridge University and subsequent monograph, Salvage: Cultural Resilience among the Jorai of Northeast Cambodia (Cornell University Press (2016). Her current ethnographic research focuses on the transnational practice of Muay Thai or Thai Boxing by Muslim women living in north London and Dubai.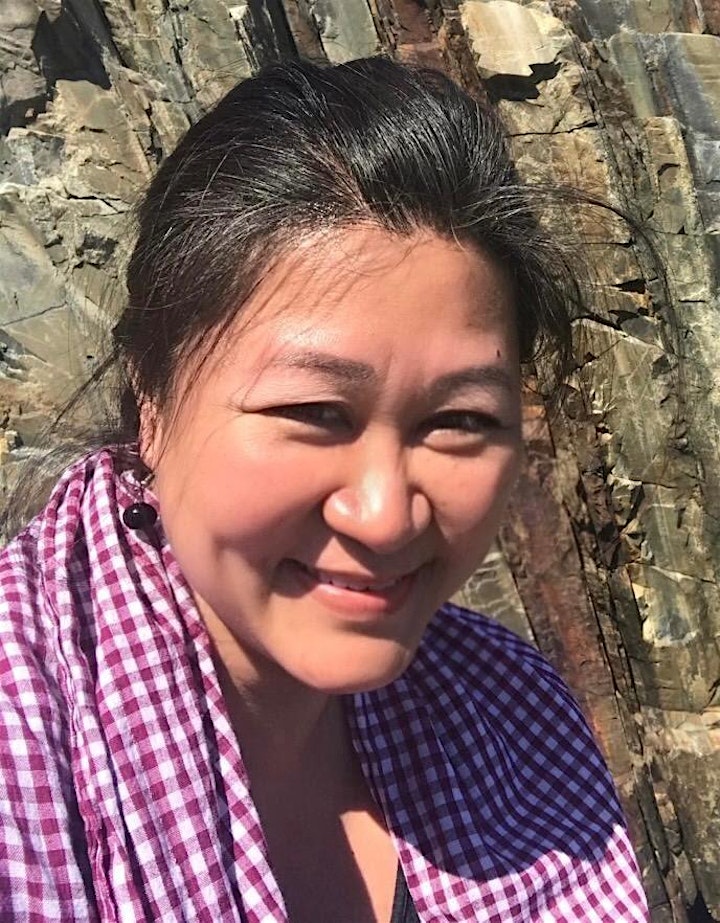 Phala Chea
Phala Chea, Ed.D, is an administrator in the Lowell school district in Lowell, Massachusetts. She received her doctorate in Leadership in Schooling from the University of Massachusetts in 2003. Phala currently serves on the College of Education Dean's Advisory Board and the African Community Center Advisory Board. Prior to that, she served as Chair of the Cambodian Mutual Assistance Association, as Treasurer of the Lowell Southeast Asian Water Festival and as member of the Community Teamwork, Inc., Lowell Heritage Partnership and Lowell Plan. She has returned to Cambodia to work with the Documentation Center of Cambodia (DC-CAM) on the Genocide Education Project and co-wrote the Teacher's Guidebook for the History of Democratic Kampuchea (1975-1979). In 2010 and 2016, she co-led fourteen educators from Lowell Public Schools and Middlesex Community College on a Fulbright-Hays Project in Cambodia.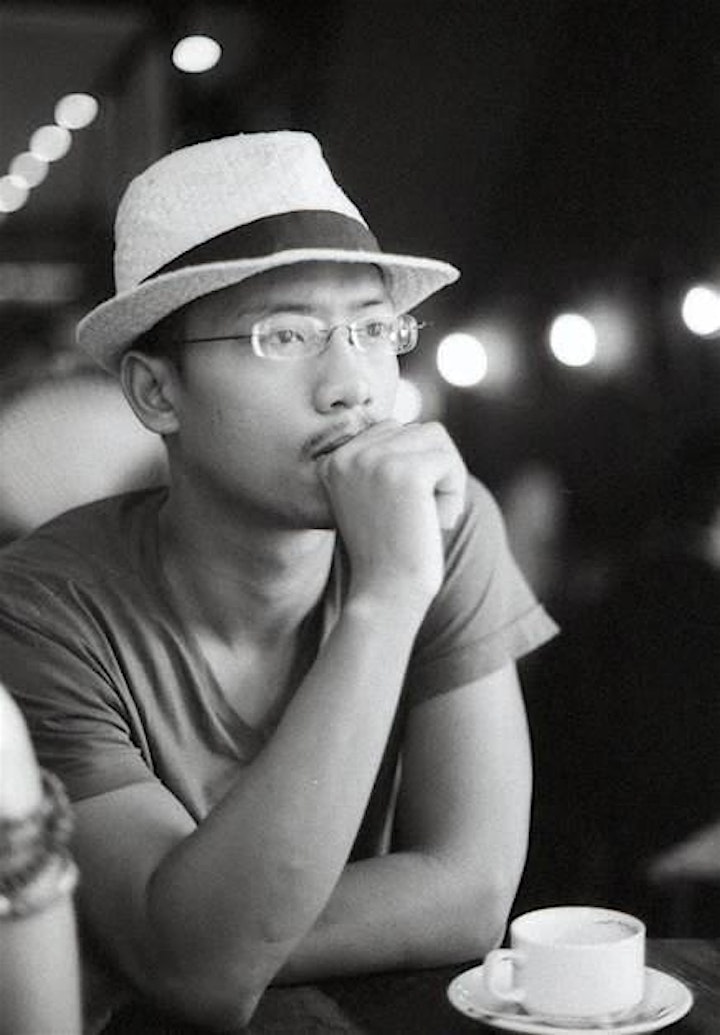 Kim Hak
Born in Battambang City (May 5th, 1981), in the northwest of Cambodia, Kim Hak was born two years after the fall of the Khmer Rouge regime and he grew up listening to his parent's memories of that time. Now, he uses his art practice to raise awareness of this country's past – to remember, reclaim and reinterpret Cambodian social history from before, during and after the Khmer Rouge era. Hak's work has explored a number of themes related to the cultural fabric of Cambodia, including survivor stories, the funeral of King Sihanouk, architectural documentation and also the wider changing landscape of his homeland. Kim Hak has exhibited extensively throughout Asia, Oceania, Europe, Canada and the United States of America. His work has featured internationally at art and photography festivals and has been published in a number of prominent photography journals.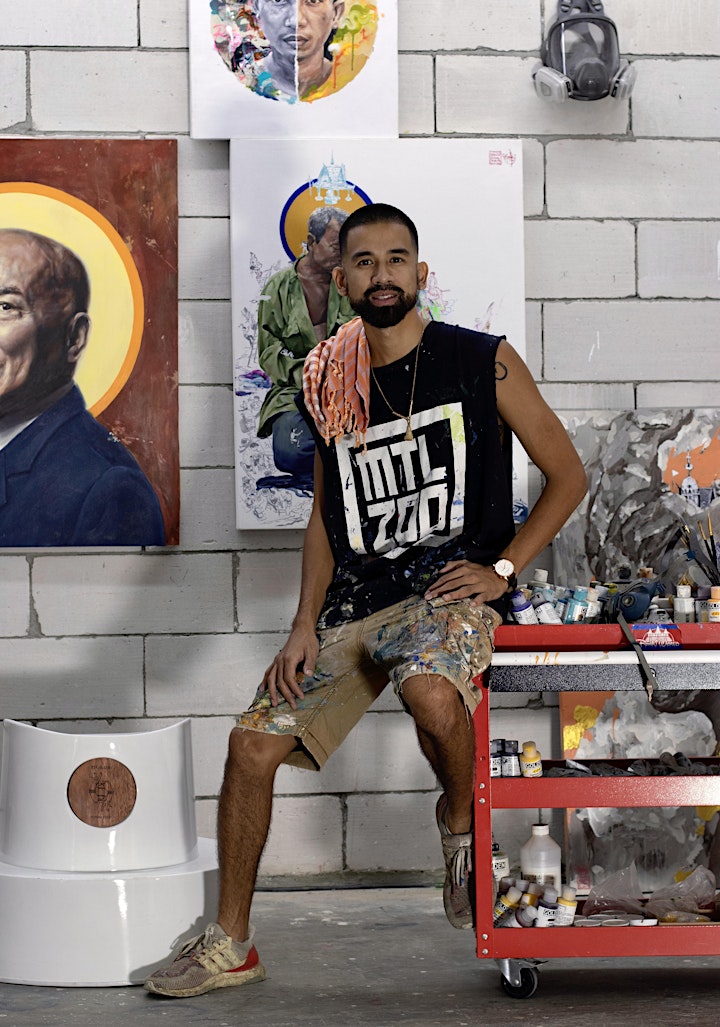 FONKi is a Cambodian artist who grew up in Montreal and was born in 1990 in Paris. In 2005, he discovered graffiti, co-founded the FT crew and began painting. His triple identity, accompanied by the universal language of art, makes him discover the world. Now curator and owner of FT Gallery & Studio in Phnom Penh, FONKi uses his art as an ambassador of Khmer culture, as a tool to create bridges across the world and forge links with the different communities where he paints.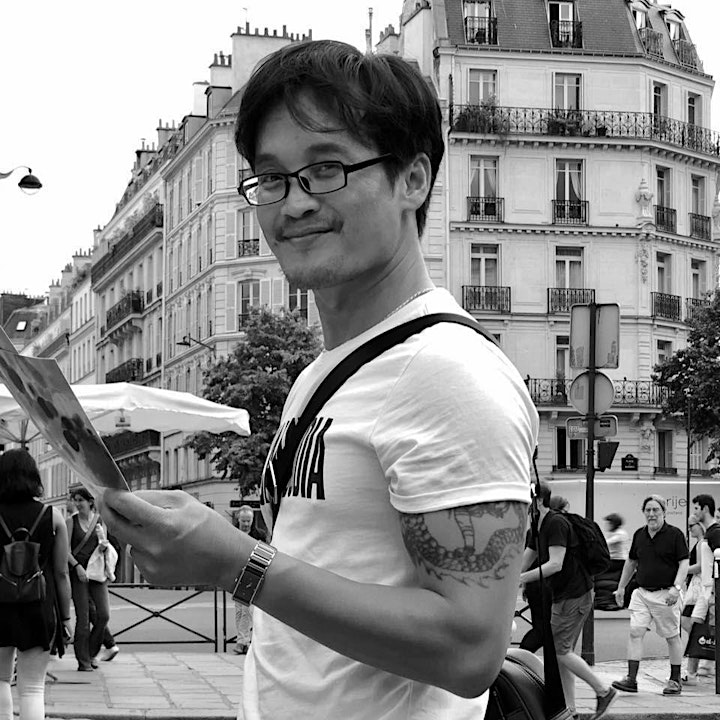 Rotha Mok
A Franco-Cambodian born in Cambodia, Rotha spent much of his childhood under the Khmer Rouge regime. He was among the first to arrive in Khao-I-Dang camp in 1979, and was inspired by Ngeth Sim, a Cambodian painter in Chonburi refugee camp. From there, he went to France. He has a degree in technology. An entrepreneur at heart, he is also passionate about art and culture, and works with the Théâtre du Soleil as well as film director Régis Wargnier. Rotha is deeply involved in promoting Cambodian culture. He founded an art gallery in Battambang with the aim of taking Cambodian art abroad, and collaborates with internationally renowned artists. Also involved in cinema, he is a freelance producer for upcoming film makers like Kavich Neang and Chanrado Sok, and supports young Cambodian film makers at international film festivals.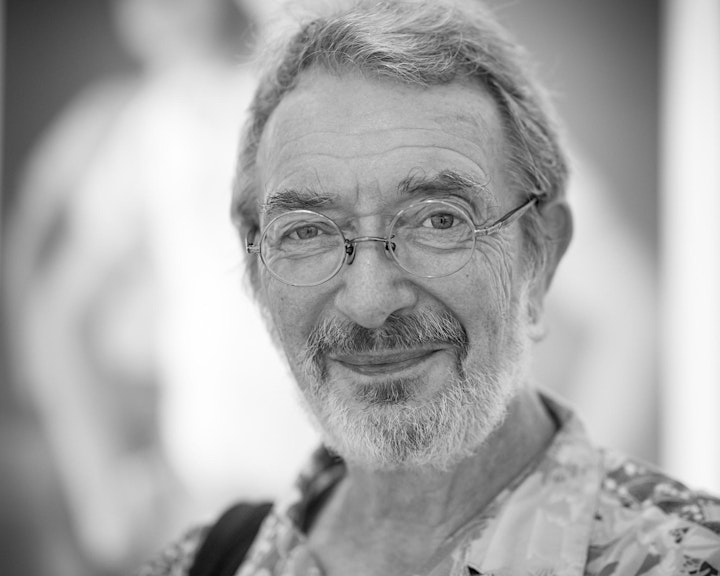 Colin Grafton
Colin Grafton traveled overland to Asia in 1969. He taught English and took photographs in Laos (1970-72) and Cambodia (1972-1975). He went to Japan, taught Japanese overseas volunteers (JOCV/JICA) until 1980, then returned to Thailand to work as a volunteer relief worker in the Cambodian refugee camps. He held his first photo exhibition on Cambodia in the UK in 1981. Later he went back to Japan, continued teaching and working as English language advisor for ACCU (Asia/Pacific Cultural Centre for UNESCO) in Tokyo, and produced several photo exhibitions on Laos & Cambodia. He returned to Cambodia on a visit in 1992, became a frequent visitor and settled here in 2014. Since then, he has worked on exhibitions and projects at Bophana Center, Tuol Sleng Genocide Museum and Meta House.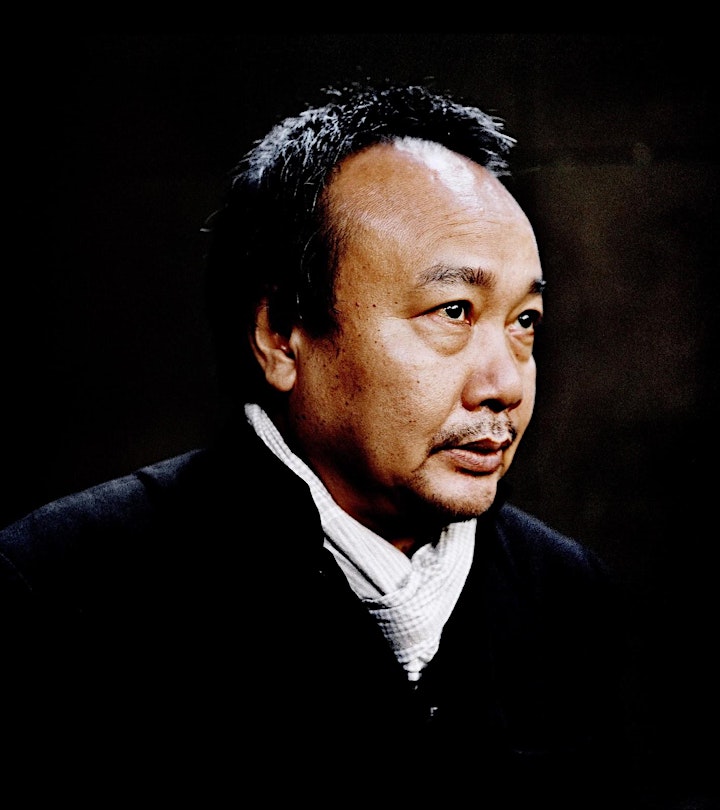 Rithy Panh*
Rithy Panh is the first Cambodian filmmaker who was ever nominated for an Oscar with his movie "The Missing Picture" in 2013. In the very same year he received the Jury Prize at the "Un Certain Regard" at the Cannes Festival. He directed many documentaries, including "S-21: The Khmer Rouge Killing Machine", for which he was awarded the prestigious Albert Londres Prize in 2004. For a complete list of Rithy Panh's films, please click here: https://bophana.org/archives/
Rithy Panh's contribution to the zoom panel will be pre-recorded.
Organizer of Remembering Cambodian Border Camps, 40 Years Later: A Panel Discussion