Inclusive Hiring for Food and Beverage Workers on the Autism Spectrum
About this event
This Q&A session will focus on Lisa's journey in building an inclusive work environment at Gabi & Jules. Attendees will learn more about autism, engaging workers on the autism spectrum within the food industry, and the business case for championing inclusive hiring practices.
This session is open to all peoples within the hospitality industry. Regardless of your position, you can educate yourself to help support positive and sustainable change.
Speaker Information
Lisa Beecroft - Co-Owner of Gabi & Jules Handmade Pies and Baked Goodness and Co-Owner of Cafe Divano
Speaker Bio:
Lisa Beecroft is the Co-Owner, with her husband Patrick, of Gabi & Jules Handmade Pies and Baked Goodness as well as Caffe Divano, which operates cafes in Coquitlam, Port Moody, and Burnaby. In 2016, they opened Gabi & Jules in Port Moody which was named for their two daughters, Gabriela & Juliana. Inspired by the fact that Juliana has autism they committed to creating an inclusive work environment at the bakery. Building on their mission to be an accessible employer, prior to COVID 30% of their team at the bakery are individuals on the autism spectrum. As the bakery has been rebuilding and adapting to the challenges posed by COVID, inclusion continues to be central to their hiring practices.
Lisa is also the current co-chair of the Presidents Group, a group of business leaders that model and champion inclusive employment practices to make accessibility a hallmark of how British Columbia does business.
In 2019 Gabi & Jules was recognized by the Tri-Cities Employment Roundtable as Inclusive Employer of the Year and was the recipient of the Port Moody Spike Award for Inclusive Excellence. They were also awarded the Peter Hulbert Accessibility Award by the City of Port Moody in 2016 for their efforts in employing and creating opportunities for individuals with autism.
Lisa, a vocal advocate for small businesses, was a founding member of Shop Local Port Moody, a group of small business owners dedicated to promoting to benefits and value of shopping locally.
Learn more about the speaker and the event by visiting shiftchangenow.com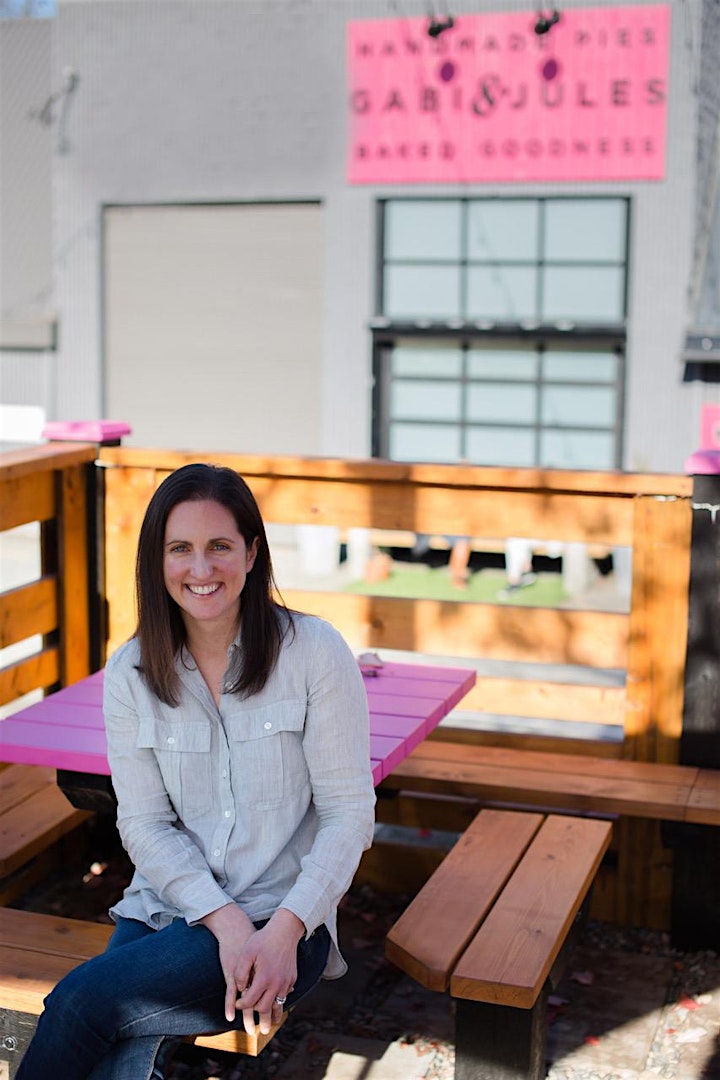 Organizer of Shift Change: Gabi & Jules - Volume 3
Since its inception, the Tacofino brand has been celebrated for its trademark fusion of sun-dappled, surf-centric spirit and quality, fresh and affordable fare with an environmental, nutritional and social conscience. From its humble beginnings in Tofino, where the Tacofino Cantina was first launched at the back of the Live to Surf parking lot in 2009, the brand has now grown to include the original Cantina, a fleet of roaming food trucks, seven brick-and-mortar restaurants in Vancouver and Victoria, a growing workforce of more than 300 employees and a legion of loyal fans