We're gearing up to do it again – bigger, better and differently. TEDxBearCreekPark 2021 will be broadcast live on March 27th.
About this event
We're leaving 2020 behind and shifting the way we think as we find the pathway to a better future. This is not the first-time humanity has done it and hope is the driving force that will keep us moving.
TEDxBearCreekPark is designed to do just this!
In just 3 fast moving hours, you'll hear 12 carefully selected speakers who each have an idea worth sharing to better the worlds of human connections, climate change, medicine, mental health, economic inequities and more.
We will learn, be inspired, consider change and improve upon what we're doing now. Ultimately, it's going to be up to you. We will be calling forth the best from you. Will you be there to hear it?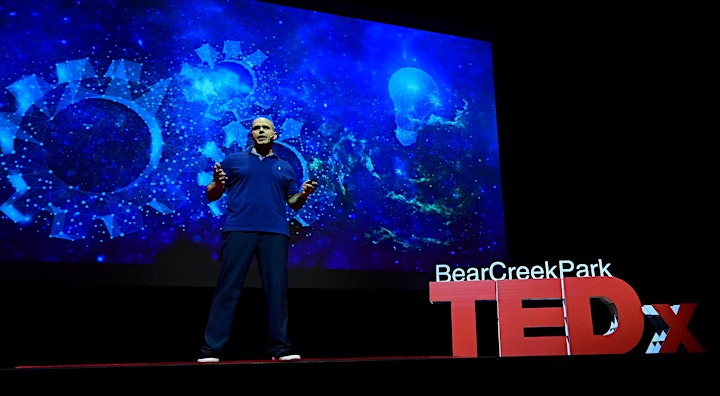 This year's event will be our biggest and best! Being virtual allows us to reach many people and catapults us into countries and partnerships we couldn't have experienced any other way.
Our amazing partners believe in the tremendous value of TEDxBearCreekPark and they have generously enabled us to share this event as a gift to you.
Our ticket value is priceless…and so is the cost to you!
Please visit us at TEDxBearCreekPark