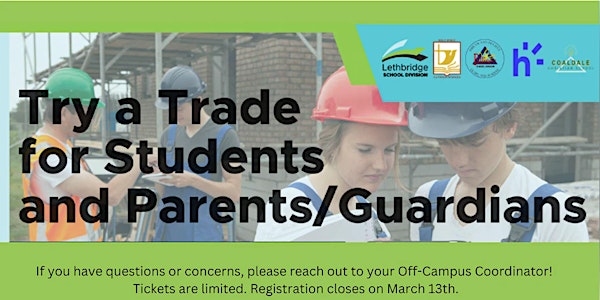 Try a Trade Student Sign Up
Please click the ticket sales button to see what trades are available on each date.
About this event
Students in grades 9 to 12 and parents can learn more about trades with this hands-on learning opportunity in Lethbridge, Coaldale and Taber. Please be sure of the location you sign up for as you are responsible for getting yourself to the location.
Frequently asked questions
How do I get to the event?
Is there a cost to the event?
Do I need a parent permission form?