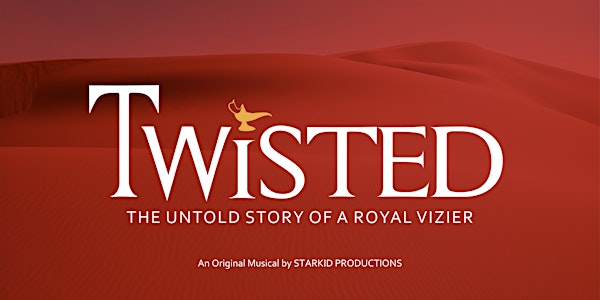 Twisted: The Untold Story of a Royal Vizier
Ages 13+
Presented by Moonlit Theatre
1:00 PM Lobby Open | 1:30 PM Doors Open | 2:00 PM Event Starts
Date and time
Starts on Saturday, December 18, 2021 · 2pm EST.
Location
Algonquin Commons Theatre 1385 Woodroffe Avenue, Building E Building E Ottawa, ON K2G 1V8 Canada
About this event
Fri, Dec 17, 2021, 7:00 PM Preview of Twisted: The Untold Story of a Royal Vizier purchase tickets here
Sat, Dec 18, 2021, 7:00 PM Twisted: The Untold Story of a Royal Vizier purchase tickets here
Vaccine Policy
Please visit the algonquincommonstheatre.com for all information on our Vaccine Policy.
Ticket Details
The health and safety of our staff, patrons, and entire community remain our top priority. Due to the ongoing unprecedented pandemic of the Novel Coronavirus (COVID-19), The Algonquin Commons Theatre Box Office is closed for in person sales until further notice. Tickets will be available online for purchase.
Reserved seating. Floor, Main, and Balcony Levels
Based on the event's age restriction, children aged 2 and under are not permitted to attend this event. This show contains mature themes and adult language
All tickets are final sale. No exchanges, upgrades, or refunds.
Donation
Serving Ottawa since 1906, IODE Laurentian is a local chapter of IODE Canada, a national women's charitable organization. Their fund raising efforts focus on assisting local initiatives that serve people in need, particularly women and youth at risk.
Please visit https://www.iodelaurentian.com/caring-and-sharing-challenge.html to donate!
Accessibility
The Algonquin Commons Theatre is committed to providing universal accessible seating for all patrons. Please contact the Box Office by phone at (613) 727-4723 x6442 or via email at boxoffice@algonquincollege.com to reserve these seats and to enquire about companion seating. Learn more about accessibility options.
Bar Service
Bar service will not be available for this event.
Coat & Bag Policy
Due to Covid-19 protocols, there is no coat check available at this event. Bags (such as backpacks, large purses, and gym bags) are not permitted in the Theatre. Please make the necessary arrangements prior to your arrival at the venue.
Parking
Paid parking is in effect at all times. Red Parking Lot 8 is the closest possible lot to our venue. Parking is a $5.00 flat rate on weekends and after 5pm on weekdays, (Lots 8, 9, 10 and 12). To view the parking lot map please click here.
Smoking
Algonquin College is a non-smoking campus. See the Algonquin College Smoke-Free Campus Policy for more details.
A Message From Algonquin Commons Theatre:
Due to changing Ontario government COVID-19 restrictions on physical distancing and the number of people permitted to gather together, the Algonquin Commons Theatre is unable to guarantee the full venue capacity will be available at the time of the event.
If government regulations require the venue capacity to be decreased for an event, ticket holders will be notified in advance by email. Attendance priority will be given in the order that purchases were made, and once capacity is reached, all other purchases will be refunded.
About this Event
A cheeky monkey, a sarcastic bird, sultans, a princess, and a magical djinn. Sound familiar??? Well, not everything is as it appears.
Hop on your flying carpet, because this musical parody retells the classic tale of Aladdin... from the villain's point of view! Long ago in a Magic Kingdom, one misunderstood Royal Vizier will go on a quest to save his city from its bumbling sultan, an invading prince, and the most notorious thief to ever live! With the help of the kingdom's free-spirited, teenage princess, the Vizier must find a magical lamp containing a wish granting Djinn and defeat the city's most wanted criminal.... Aladdin! This musical adventure celebrates and lovingly pokes fun at everyone's favorite series of hand-drawn, animated films
This show contains mature themes and adult language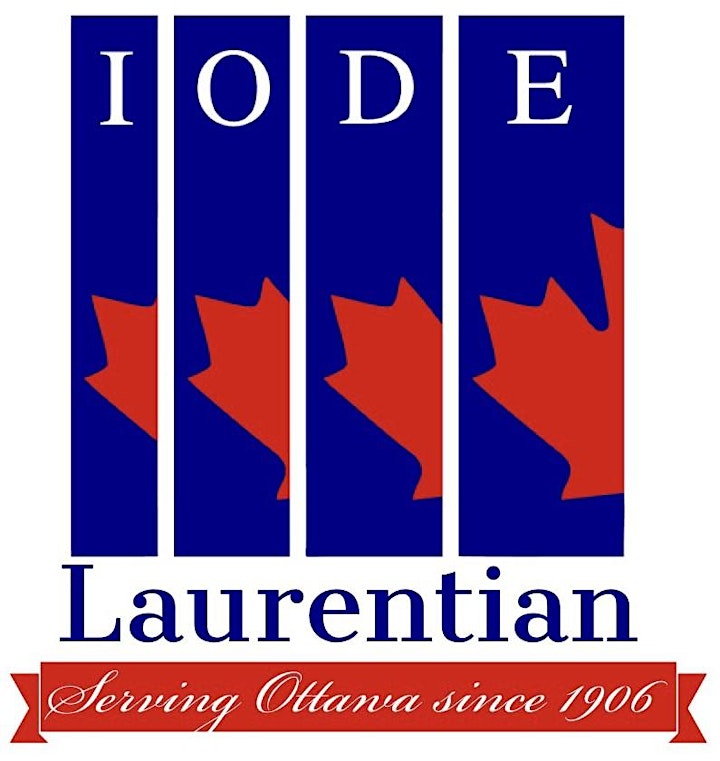 About the organizer
Located in the West End of Ottawa, the Algonquin Commons Theatre (ACT) is a beautiful dynamic 700 seat (capacity increases to 835 when the floor level seats are removed) auditorium that hosts an array of events and rentals. Owned and operated by the Algonquin Students' Association, the ACT is home to a variety of events including concerts, dance performances, comedy shows and many more!