Valentine's Date Night - Underground! Sat Feb 13

Saturday, February 13, 2016 at 7:00 PM (EST)
Event Details
Back by popular demand!
The 3 Steps to Survival...
Wine, Craft Beer & Artisan Cheese Tasting - Underground
Together Savvy Company & the Diefenbunker are hosting their 2nd annual Valentine's event – 75 feet underground.
A date night like no other!
It'll be a fun night to explore the fascinating Cold War Museum while sipping & savouring hard-to-find Ontario wine, craft beers & artisan cheese.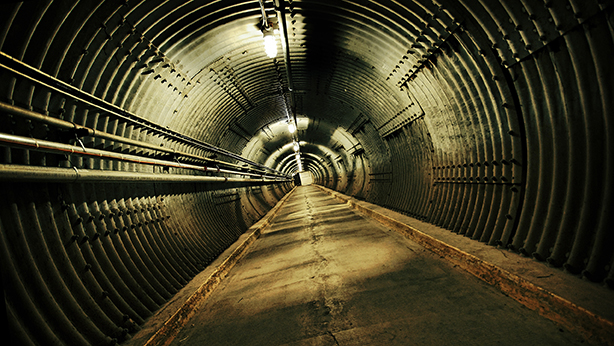 Tour & Taste 
Take it all in! Book your guided tour of the Diefenbunker before OR after the tasting event. 
At 7pm the corks will start popping, the Bunker will be filled with music & Savvy Company's Cheese Sommelier will serve Canadian artisan cheeses all night long.
To top it all off…as you mix & mingle in the Bunker's Cafeteria, Savvy Sommeliers will lead you through a 'TOP SECRET' blind tasting where the bottles of sparkling, white & red wines & craft beers will be disguised. There'll be fun guessing the style of wine & craft beer before the Sommeliers unveil the truth.  
You will LOVE this event!
Book quickly - this unique Valentine's event will sell out
Event Details
DATE: Saturday February 13
TASTING EVENT: 7 to 9pm
GUIDED TOURS - FREE! 
Pre-event: 6 to 7pm
Post event: 9 to 10pm
** Tours must be booked in advance **

Advance Tickets Only
$80 per person
$150 per couple
$60 Designated Driver (alcohol free)

10% off for Diefenbunker members & Inner Square cardholders.  Call the museum for your top secret discount code! 613-839-0007.
All ticket prices include wine, craft beer, cheese samples & good ol HST. 
NEW: Order a 'Care Package'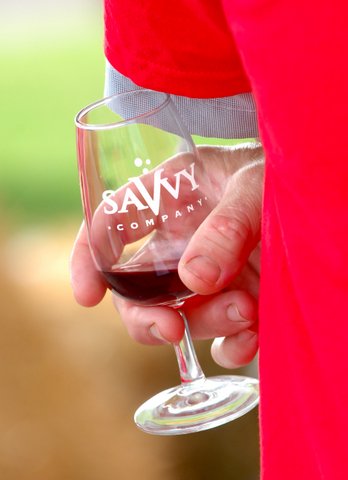 Fall in LOVE with the featured wines, craft beers & artisan cheeses? You won't find them at the LCBO or grocery stores.  
Savvy Company makes it easy for you to order ANY of your new found favotires to take home with you or to be delivered after the event.
Pre-order a 'Care Package' – your personal picks of the featured wines, craft beers & wedges of artisan cheeses & Savvy Company will have your customized parcel will be ready for you to take home after the event – includes a set of 4 tasting glasses too!
See you underground!
The Museum Team & the Savvy Sommeliers look forward to seeing you at this one-of-a-kind event.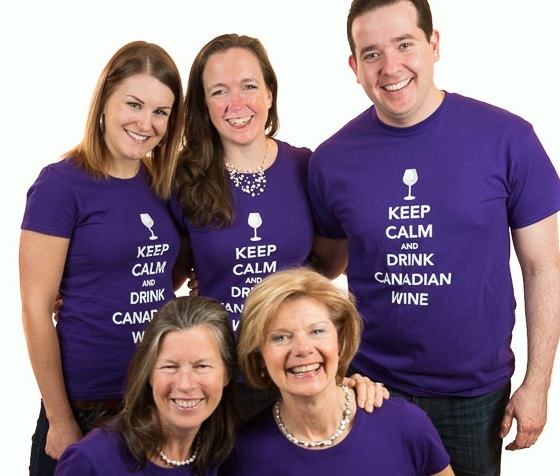 For more information about...
Diefenbunker - Canada's Cold War Museum
www.diefenbunker.ca
613-839-0007 
Savvy Company
www.savvycompany.ca 
613-SAVVYCO (728-8926)
Cheers! 
This special event is co-hosted by...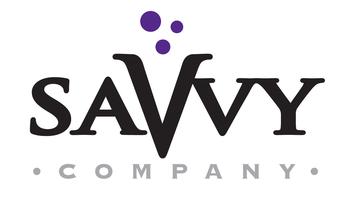 When & Where

Diefenbunker - Canada's Cold War Museum
3929 Carp Road
Carp, ON K0A1L0
Canada

Saturday, February 13, 2016 at 7:00 PM (EST)
Add to my calendar
Organizer
The Diefenbunker is Canada's Cold War Museum. A non-profit & registered charity with the mandate to increase throughout Canada & the world, the interest in & a critical understanding of the Cold War, by preserving the Diefenbunker as a national historic site & operating a Cold War Museum. The Diefenbunker is a four-story, underground nuclear bunker built during the Cold War to house key government and military officials in the event of a nuclear attack. 
Learn more about this fascinating piece of Canadian history on www.diefenbunker.ca, follow on Twitter @Diefenbunker or check out their Facebook page.
At Savvy Company, we specialize in creative social experiences by discovering the world of wine, craft beer & artisan cheese with our Sommeliers. We invite you to join us at an upcoming Savvy Event where we'll introduce to the people who make the wine, beer & cheese that you enjoy.
Planning a special event? Our team of Savvy Sommeliers receive rave reviews for our networking receptions with clients & co-workers as well as family & friends. Call on our Sommeliers anytime – we make every event EXTRA special. 
Need help finding wines for a gift or for a dinner party? Subscribe to our popular Savvy Selections wine-of-the-month club to receive hard-to-find wines from across Ontario delivered to your doorstep. 
For event more about Savvy Company, visit www.savvycompany.ca, follow us on Twitter @SavvyCompany or check out our Facebook page.  Cheers!