Join us for our ninth Volta Cohort Pitch Competition taking place on November 24 at 5:30pm (ADT).
About this event
The ninth Volta Cohort Pitch Competition is taking place on Wednesday, November 24 at 5:30pm (ADT).
You will receive the livestream link for the event on Wednesday, November 24, 2021 at 3:00pm. For those who register after 3:00pm on Wednesday, November 24, your link will be included with your ticket confirmation.
You will hear from some of Atlantic Canada's most innovative, early-stage startups, and see up to $125,000 in investments awarded live that evening. 
What is Volta Cohort?
Volta Cohort is designed to help early stage, high calibre Atlantic Canadian startups attract and secure venture capital. The program provides mentorship, resources and investments of $25,000 for up to five companies through a microfund co-founded by Volta, BDC Capital, Innovacorp and the Atlantic Canada Opportunities Agency. 
How are companies selected for the Volta Cohort Program?
Every six months, (in May and November), Volta hosts a Cohort Pitch Event to determine who will be accepted into the program, and only those chosen through the application process are eligible.
High potential applicants will pitch their business at the Volta Cohort Pitch Event. Up to five companies will be awarded investment funds of $25,000.
What happens at the Volta Cohort Pitch Event?
Volta Cohort Pitch Events are structured similarly to a pitch competition, where companies go on stage for three minutes to pitch their business idea. These events are open to the public. 
A selection committee is established for each event and will be made up of people from the broader startup ecosystem. 
Selection criteria for Cohort Companies will be based on the following:
·        Ambition of idea
·        Disruptive level of the technology
·        Ability of the team to execute
·        Impact that $25,000 will have on the company
Pitching Companies:
Air Clarity Solutions – is developing an innovative air filtration technology that will reduce indoor air pollution, in turn allowing businesses and people to breathe easier.
Amp Health – is on a mission to prevent 10 million people from developing chronic disease in the next 10 years. Their first product, Struggle app, uses unique behaviour change techniques and machine learning to help prevent diabetes in prediabetics.
BlueThumb Technologies – is a FinTech company that develops socially innovative financial technologies with the purpose of ending poverty in Canada.
Detectica Inc. – has developed a very accurate nanosensor platform to rapidly detect viral pathogens via saliva, blood, or nasal swab. It works for humans as well as animals.
HOLLO Medical – is developing the next generation of holding chambers for inhaler users.
HosTech – is a one-stop virtual solution for all your health problems.
Materiality.io – is an intelligence platform to engage, track and communicate ESG issues critical to your stakeholders and your success.
MOC Biotechnologies Inc. – offers hybrid bioprinting technologies to clone hard and soft implants, scaffolds, tissues and organs to deliver world-class solutions for pharmaceutical companies, research centres, universities, laboratories and institutes.
Myomar Molecular Inc. – is developing a diagnostic tool to detect muscle loss.
MyPAQ – Is a sustainable way to get your everyday essentials.
Parados – provides members of high-performance athletics and military organizations with the tools needed to reach and maintain their cognitive potential.
Reno Tree Inc. – connects homeowners with multiple lenders, and contractors to help streamline the home renovation process from start to finish.
Spokesfan – is a social media platform for word of mouth recommendations.
Storybox – is an interactive website that both informs and establishes a sense of community through one-on-one mentorship, videos, blogs, and podcasts.
NOTE: If you are unable to attend any of our events please take a minute and cancel your ticket. This allows our events team to better prepare for every event.
By attending this event, you agree to be photographed and/or filmed, and give permission to Volta to use your image in promotional and/or marketing materials.
In collaboration with BDC Capital, Innovacorp, and ACOA.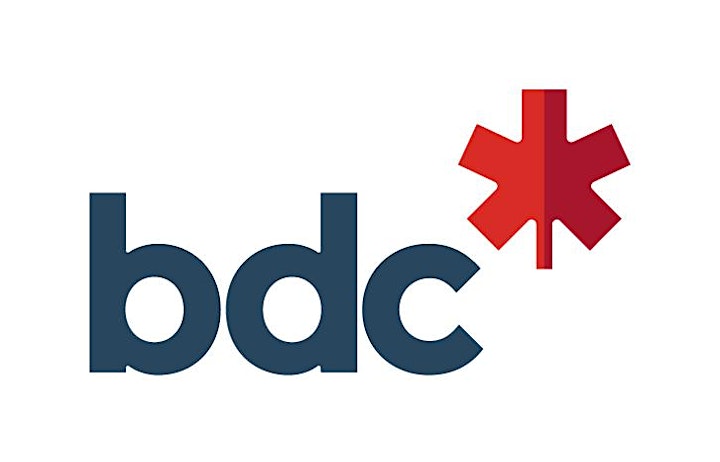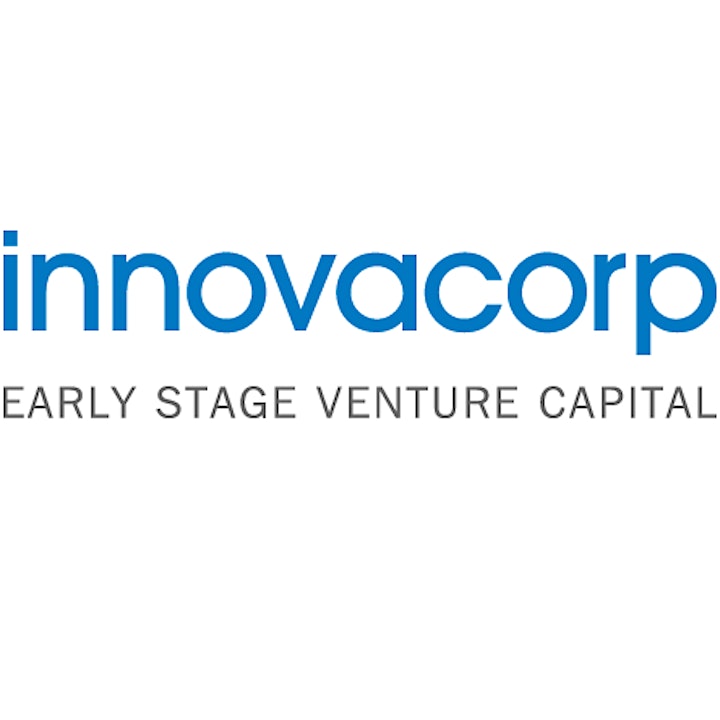 Supported by Basil Audio Visual