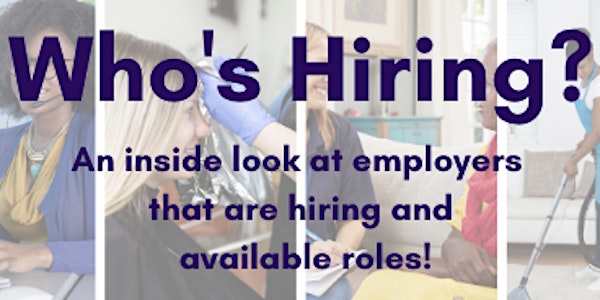 Who's Hiring? An Inside Look at the Times Change Job Board
Interested in how you can find employment opportunities from ready-to-hire employers? Join us at our "Who's Hiring?" Information Session!
About this event
PLEASE NOTE THAT YOU MUST BE AN ASSISTED TIMES CHANGE CLIENT TO BE ABLE TO APPLY FOR THE POSITIONS DISCUSSED IN THIS SESSION. PLEASE CALL 416-927-1900 TO LEARN MORE.
Are you interested in learning more about our active postings on the Times Change Job Board? Join the first "Who's Hiring" information session, hosted by the Job Development team at Times Change Women's Employment Service on December 6th, 2022 at 10:00 to 11:00. In this session, we will be talking about the active postings on our job board, the duties and tasks for the positions, how to apply, and will be answering YOUR questions!
This is a VIRTUAL event and will be held over Zoom.