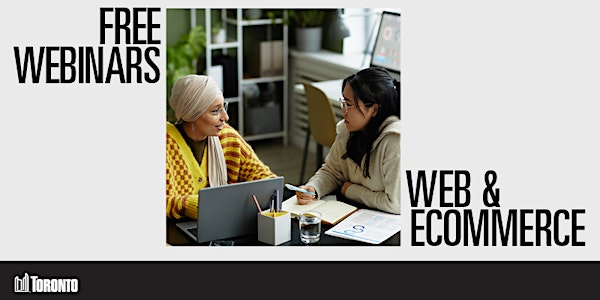 Multiple dates
Cyber Resilience: What to Do When Your Small Business Is Under Attack
Learn how to build your resilience online and become prepared in case your small business becomes the target of a cyber-attack.
Date and time
February 2 · 7am - October 19 · 8am PST
About this event
This webinar aims to show you what you can do as a small business owner and entrepreneur to build your cyber resilience and prepare yourself. By the end of the presentation, you will know what you can do today to mitigate your risk of an attack, as well as empowering you to know what to do if it ever happens to your small business.
What you will learn:
• What is cyber-resilience?
• What can I do to protect my small business while remaining available to my customers online?
• What does a cyber-attack look like?
• Who might attack my small business?
• How do I know if I've been cyber-attacked?
• What should I do if I've been the target of a cyber-attack?
Join us to learn about how to build cyber-resilience now and what to do when your small business is under attack.
Speaker Bio:
Mark Hoffman is founder and president of a boutique consulting firm just north of Toronto and a co-founder and managing partner of the Resilience Think Tank, an organization dedicated to helping resilience professionals thrive.
He is a multi-award-winning business continuity and resilience consultant. Mark has clients in Canada, the United States, the Caribbean and across Europe. He's a keynote speaker and frequent contributor to the industry. He is also the host of "The Resilient Journey" podcast, which is available anywhere you listen to podcasts. He's been recently named to the Business Continuity Institute Hall of Fame.
If you require accommodation, please notify us by email at least 4 weeks before the event date at etoronto@toronto.ca. To cancel the accommodation, we require 5 business days' notice before the event date.
Thank you to our sponsors:
About the organizer
Enterprise Toronto is a one-stop source to start and grow your small business.
Our team of small business advisors can help you make the right decisions during your business start-up and help develop your management capabilities as your business venture grows.