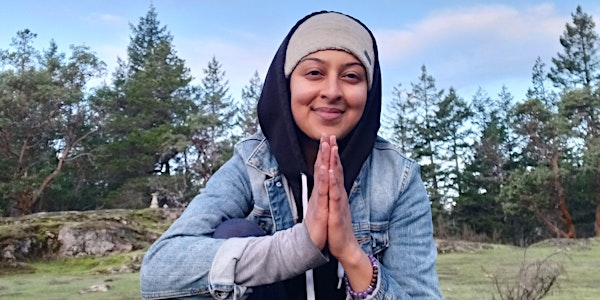 Dancing into Spring
Spring Equinox Celebration
Date and time
Sunday, March 20, 2022 · 1 - 7pm PDT
Location
Earthspring Sanctuary Retreat Centre 405 Hazlitt Creek Road Victoria, BC V9E 2A3 Canada
About this event
I will be joined by the beautiful Heidi who will be leading us in a breath & vinyasa flow yoga session, followed by a meditation and sharing circle led by yours truly, and ending with a dance party and potluck!
No yoga or dance experience necessary (it won't be a dance class but simply a plain old fun dance party ☺💃🏽).
Schedule:
1:00-1:15: Arrive
1:30: Introduction
2:00 : Breathe & Vinyasa flow yoga led by Heidi
3:00: Meditation & Sharing Circle led by yours truly
4-5:30: Dance Party!
6:00: Potluck
What to bring:
Yoga Mat, Water Bottle, warm comfy clothes (layers are great as it's colder up here), something you would like to share for the potluck, and most importantly your beautiful self!
Send me a Facebook message if you are coming and I will add you to the group page with extra details and where we can share what food we are bringing !
This event is being offered by donation from mine and heidi's hearts to yours. Whatever you feel you would like to offer for the energetic exchange after the event will be accepted with much gratitude. If you are looking for a ball park I would say $40-60, however offer whatever feels right for you 😊🙏🏼 . Donations can be made to vyas.abhilasha92@gmail.com.