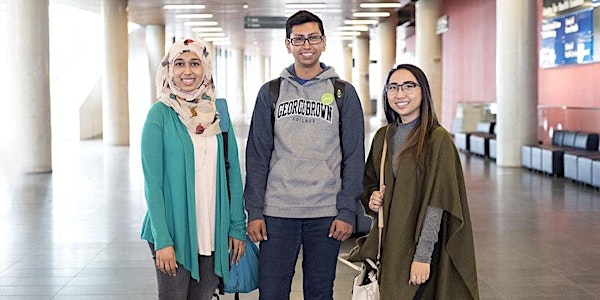 George Brown College - College Application 101 Information Session-ONLINE
George Brown College - College Application 101 Information Session-ONLINE
About this event
There are so many things to consider when it comes to college, we want to help make the application process easier. By joining one of our Application 101 information sessions, our Entry Advisors will walk you through the admission process, step-by-step for domestic applicants. We'll also introduce you to college programs and resources, including financial aid. For internationally educated applicants, we can help you prepare for international credential assessments and admissions testing, too.
This free online session is hosted by our Entry Advising team who match your academic skills, educational background, and career goals with options from the college's certificate, diploma, and degree programs.
Location: ONLINE
Something to keep in mind:
It's a good idea to have a look at our programs before this workshop so you can ask about admissions requirements during your session.
FAQs
How long will this information session be?
Your session will begin at 3 pm and will last approximately one hour.
What if I can't make it?
We understand that things come up. We add workshops all the time, you can check back here to see if there are any upcoming sessions that better match your schedule.
Who do I contact after the workshop if I still have questions about George Brown College?
You can always connect with the George Brown Contact Centre at 416.415-2000 Monday to Thursday: 8:00am-6:30pm and Friday: 8:00am-4:30pm
Email: ask.george@georgebrown.ca
You may also book an appointment with an Entry Advising
What if I require an accommodation?
If you require any accommodation (such as ASL interpreter), please let us know at collegeadvisor@georgebrown.ca. Please note, we require at least 5 business days to arrange the requested accommodation.