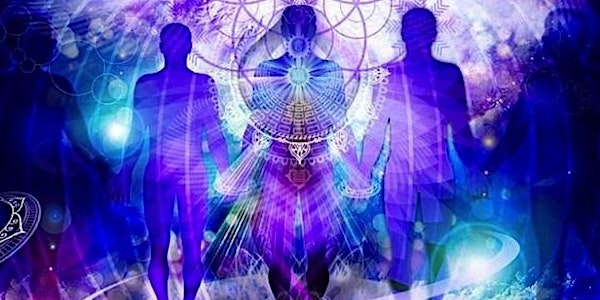 How to See, Read and Heal the Aura
When and where
Location
Temple Vortex 3A-518 Yonge Street Toronto, ON M4Y 1X9 Canada
Refund Policy
Contact the organizer to request a refund.
Description
Everyone has an aura and each person's aura has a unique frequency.
Contrary to common beliefs, aura reading is a skill that you can harness and acquire.
By raising your vibration, opening your chakra system and with some dedicated practice, anyone can harness the ability to see the aura.
Human beings are gifted with intuitive and psychic abilities that have been suppressed or long forgotten. With intention, you have the key to unlock and expand your abilities to serve humanity's highest good.
Chances are you are already sensing and experiencing auric energy field:
- You might feel drained in public places
- You are able to sense when someone is staring at you
- You are able to sense other people's emotions despite how they are acting
- You walk into places to check out the "vibes" of the place and can decide to stay or leave intuitively
These are all examples in which you are already sensing energy fields around you.
We are all forms of energy, your aura speaks a lot about you. Your auric field is never stationary, it is dynamic and it is more than just one colour. It also reflects the health and different aspects of an individual in terms of physical, emotional, mental and spiritual health.
A strong auric field will make you less influenced by outside forces, increase vitality and energy, and give you the ability to deflect negative energies and protect your energy level. When you have a strong and healthy aura, people will notice the difference and become more attracted to you as you allow yourself to shine brightly.
In this 4 hour interactive workshop, you will learn:
- Learning to see and feel the aura
- How to measure auric field
- How to use divination tools such as the pendulum and dowsing rods
- Reading the colours of the aura and their meanings
- How to cleanse, strengthen and protect your auric field
Date: Saturday November 4th 2017
Early bird: $35 until quantity lasts
Bring a Friend Discount $60 per pair
Cancellation policy:
full refund up to a week in advance of workshop date.
non Refundable amount can be used towards future events, courses or private appointments