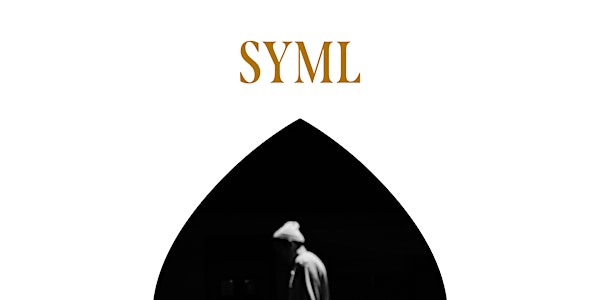 SYML
Flying V Productions presents
Event Information
Performers
Location
The Spire
82 Sydenham St
Kingston, ON
Canada
About this event
SYML is the moodier solo venture of Barcelona frontman and Seattle native Brian Fennell. He broke through with his 2017 song "Where's My Love," which spent 20 weeks on Billboard's Hot Rock Songs chart. He gained wider attention with his 2019 full-length debut, SYML, and has continued to refine his sound, releasing the 2020 EP You Knew It Was Me and 2021's DIM.
Hurt for Me
As SYML, Fennell is more textural and sensory than Barcelona's piano rock, framing his quiet, introspective songwriting in low-key synth-augmented soundscapes with austere piano parts and spectral vocals. Debuting in 2016 with the Hurt for Me EP, SYML found success with song placements in a number of high-profile television shows like Elementary, Scream, and Teen Wolf. Subsequent singles "The War" and "Mr. Sandman," a surprisingly dour cover of the 1950s doo wop chestnut, found SYML exploring heavy and ominous themes, though his 2017 follow-up, "Where's My Love," was an altogether more buoyant, folk-inspired track. "Where's My Love" proved to be a hit for SYML, staying on Billboard's Hot Rock Songs chart for over 20 weeks. Over the next year, it was rolled out in a variety of different forms, including an acoustic version, a solo piano version, a Sam Feldt electronic remix, and a duet with Lily Kershaw. The original mix appeared on SYML's 2018 EP In My Body.
In 2019, he issued his eponymous full-length debut, SYML. Along with a number of singles, SYML released the EP You Knew It Was Me in 2020 and returned the following year with the singles "True" and "Stay Close." A sixth EP, DIM, arrived in April 2021.
Performers
Date and time
Location
The Spire
82 Sydenham St
Kingston, ON
Canada