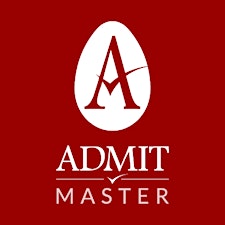 Admit Master | GMAT & LSAT Prep | MBA Admissions
Admit Master is a premier full-service Admission Consulting and Test Preparation company, offering a full suite of services designed to help you gain admission to your Dream Business or Law School.
With the combination of Admission Consulting, Test Preparation, Scholarship & Career advice, and building on 40+ years of combined experience of the program directors, Admit Master will help give your career a boost – guaranteed!
At Admit Master, We Take Your Success Personally!
How are we different and how will this benefit you?
- We value your time with a highly personalized learning approach
- We take your success personally and focus on YOU and not just the test
- We offer adaptive homework to maximize your study efficiency
- We guide you all the way from selecting your dream school to getting your letter of admission
- We hire and train only 99%-ile instructors with years of experience
- We use practice questions close to the real test and not just outdated ones from old books
- We train YOU to perform better and have FUN in the process