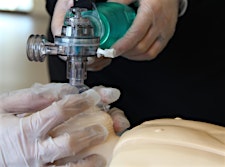 Alpha Life Trainers
The Red Cross has been a leader in First Aid and swimming and water safety training in Canada for more than 60 years.

Red Cross First Aid courses meet Canadian Centre for Occupational Health and Safety (CCOHS) regulations and are approved by Human Resources and Skills Development Canada (HRSDC), as well as all provincial/ territorial worker safety and insurance boards (with the exception of Quebec).

Alpha Life Trainers are proud partners with the Canadian Red Cross and are the the first training partners to provide courses exclusively in Urdu and Hindi.

We provide a full spectrum of courses available to suit many ages and interests.

The courses range from First Aid, CPR, Baby sitting to PeopleSavers, with short refresher programs in Healthcare designed with hands-on skills workshops.

You can be confident that we provide the latest and best training possible, and assure you that you get the best value for your training dollar.
Sorry, there are no upcoming events