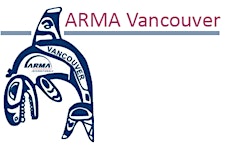 ARMA Vancouver Chapter
ARMA Vancouver Chapter represents and serves Records and Information Management Professionals in Mainland British Columbia and the Yukon. The Chapter was established in 1970 within the parent organization - ARMA International, and is affiliated with ARMA Canada.
Our Mission: to advance quality information management programs by providing members with advocacy, professional development and networking opportunities.