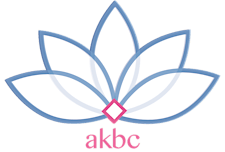 Avalokiteshvara Kadampa Buddhist Centre
Avalokiteshvara Kadampa Buddhist Centre (AKBC) was established in 2009 to provide people in Guelph and Southwestern Ontario with the opportunity to develop happiness and inner peace through practising Buddha's teachings.  AKBC is a peaceful oasis in the city where anyone can learn the right methods to experience lasting happiness and well-being. AKBC serves the Southwestern Ontario communities of Guelph, Kitchener, London, Stratford, Georgetown and nearby areas.
Kadampas are those who take Buddha's teaching as personal advice and put it into practice.  This modern presentation from the Kadampa lineage is particularly suited to people of the modern world to help solve our modern-day problems such as stress, anxiety, anger, and ill-health. 
We are located in Guelph at 143 Wyndham St N, Suite 203, where we offer a wide variety of classes, courses, retreats and workshops and Buddhist prayers year round. We also offer drop in classes on meditation and modern Buddhism at various venues in the surrounding area.
Classes are run entirely by volunteers. AKBC is a Canadian registered charity (81467 9429 RR0001).
AKBC is also a member of the New Kadampa Tradition – International Kadampa Buddhist Union (NKT-IKBU), a non-profit organization with a global network of over 1,200 Centres and groups around the world. 
Everyone is welcome!