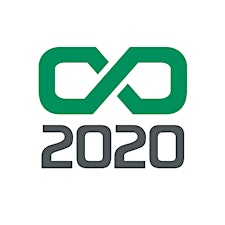 Coopérathon Canada
Imaginé et produit par Desjardins, le Coopérathon est la plus grande compétition d'innovation ouverte au Canada. Ce « marathon de coopération », né à Montréal, a pour mission de connecter les citoyens, les communautés, les entrepreneurs, les chercheurs ainsi que les milieux académiques et institutionnels pour développer, ensemble, un futur socialement responsable.
Vous êtes porteur d'idées inspirantes? Vous désirez co-créer avec des citoyens, experts et entrepreneurs engagés? Vous voulez vous impliquer dans une initiative concrète qui mènera à un réel impact social durable? Le Coopérathon vous offre cette opportunité unique.
**********
Imagined and produced by Desjardins Group, the Cooperathon is the largest Open Innovation challenge in Canada. This "marathon of cooperation", born in Montreal, has for mission to connect citizens, communities, entrepreneurs, researchers, academics & large institutions to develop, together, a socially responsible future.
Co-created by committed citizens, experts and entrepreneurs, these solutions target UN sustainable development goals (SDGs).
Sorry, there are no upcoming events