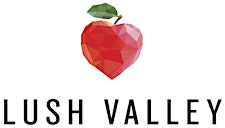 LUSH Valley Food Action Society
Since the year 2000, LUSH Valley has been working across the Comox Valley to help people gain local food systems skills, knowledge and access to good food. We see good food as a vehicle for empowerment, social justice, celebration and community well being.
We are recognized by Community Food Centers Canada as a Good Food Organization and are an Island Health Food Security Hub. We collaborate with diverse partners towards a food secure future for all.
Our Vision: Where healthy, local food is at the heart of our community well-being
Our Mission: We support the Comox Valley in gaining food-systems skills and knowledge to increase food security, self-sufficiency, and local food production across the region.
 If you have questions about our many programs, please email admin@lushvalley.org
or call 250-218-4952.