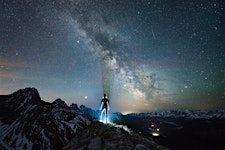 Monika Deviat Photography
Monika began her photography career as a concert photographer. Focusing mainly on heavy metal bands, she has had the opportunity to photograph many of her favorite bands over the years and travel to many festivals across North America and even on international waters on the worlds largest heavy metal cruise. Her concert photos have been featured at metal-rules.com, Pitch Black Magazine, Calgary Herald, Beatroute AB, Examiner.com, SMN Magazine and Terrorizer Magazine.
While Monika still enjoys photographing concerts, her portfolio has expanded to include a few new passions including night photography and landscape photography. Alberta provides a variety of landscapes which Monika enjoys exploring and roaming around in at night and sometimes during the day. Her work has been appeared in publiations like Sky News Magazine, Canadian Rockies Annual and in the Unverse Today's most recent book.
Teaching is a passion of Monika's and her experience over the last 15 years include physics and math tutoring, fitness classes and photography workshops. 
Juniper Hotel & Bistro • Banff, AB
$668.30 - $779.70