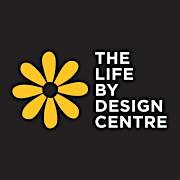 The Life By Design Centre
The Life By Design Centre™ is a total health solution for those people who want to regain or maximize their health. Three world-class businesses under one roof ensure you will have everything you need to live the life you deserve.
The Underground Fit Club delivers results using the Move By Design Training System™, the team at Extraordinary Life Chiropractic are experts in Bio-Structural Restoration using the Life By Design Chiropractic Method ™ and you can enjoy guilt free By Design™ foods and snacks everyday at Charlie's Cafe.