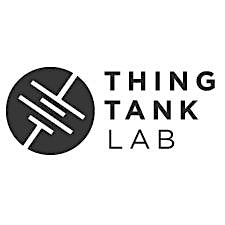 ThingTank

Departing from the traditional model of the hackerspace, ThingTank (formerly DDiMIT) is an "organization of organizations," a virtual and physical space where Ontario companies, academic institutions, and community organizations can leverage their joint knowledge and skills to explore, learn and create for the 'Internet of Things.'
The ThingTank Lab catalyzes development and research around how our data-connected world is increasingly moving off the screen and into the everyday world of objects, buildings and activities. Our mission is to provide academic, private and public sector institutions and their players the space and opportunity to forge creative and financial partnerships by match-making goals, expertise and initiatives. The ThingTank co-lab supports research, experimentation and play not only in the development of projects, but makes connections and provides resources to ensure partner projects find roles and opportunities to succeed within the greater 'Internet of Things'. Come see what we are up to.
Here's what we provide: 
1) an open, loosely-tied network of organizations (public, private, academic) maintained through workshops, tutorials, and openlab 'pitch' events.
2) a critical making process for building collaborations and making ideas concrete;
3) a critical making software-as-service that provides version-control and documentation system for managing ideas/implementations/ownership/investment;
4) a physical workshop for prototyping
5) scheduled showcase events for local incubators and support organizations
Sorry, there are no upcoming events