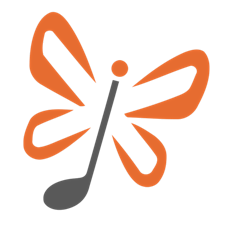 Xenia Concerts Inc.
Mission
The mission of Xenia Concerts Inc. is to offer high quality music and arts performances, presentations, and educational programs, in an environment that welcomes those who might not have access to such events and activities due to physical, mental, or financial barriers. The first ongoing offering of the organization is a series of accessible concerts that are designed to be welcoming of children on the autism spectrum and their families.
Vision
Re-imagining music and arts events and activities to make them inclusive, relevant, and accessible to all members of society, thereby improving quality of life and promoting the enjoyment of the arts.
Our Story
XENIA CONCERTS was launched by the Cecilia String Quartet during the 2014/2015 season as a pilot program to address a barrier in the arts: while it may be a generalization to attach elitism to all classical music concerts, it is difficult to deny that the rich tradition often suggests a very distinctive audience – one that enjoys the art form in stillness and silence. Consequently, people living with autism are often not welcomed to attend these concerts because they have tendencies to move around and make sound. Despite this unfortunate reality, recent scholarship shows that live classical concerts make powerful impressions on those with autism, and can greatly improve their quality of life.
Xenia Concerts Inc. firmly believe that live classical concerts should be inclusive events that enrich the lives of all types of audiences, and that everyone deserves equal access to high quality live performances of classical music. While Xenia Concerts are open to the general public, our unique approach to programming makes these chamber music performances more accessible and appealing for those living with autism while presenting incredible artists performing classical and jazz masterpieces. Xenia Concerts happen in spaces that allow audiences to listen in the way they feel most comfortable, even if this means moving around and making sound. Audience members can sit, stand, dance, and play with toys as they enjoy the music.
In May 2017 Xenia Concerts Inc. officially became a Registered Charity. Xenia Concerts Inc. is working with other organizations across North America to bring Xenia Concerts to more and more communities. In the future, Xenia Concerts Inc. will develop new projects that will bring incredible music and art to every person in society regardless of what might stand in their way.
Sorry, there are no upcoming events