Event Information
Refund policy
Contact the organizer to request a refund.
Eventbrite's fee is nonrefundable.
The COVID-19 pandemic is reshaping our lives, greatly impacting our mental health. Our event features Resilience experts to help us cope.
About this event
Toronto Linkedin Local Meetup – "Resilience in the Eye of the Storm", Nov 19th, 5:30pm EST
About this Event
As we all know, the spread of COVID-19 has caused many people around the world to change their everyday lives. We've been asked to help "flatten the curve" to avoid a spike in cases that would overwhelm our health services. For some of you us, this means that we have to self-isolate, and for others, it means working from home for the foreseeable future. Some of us continue going to workplaces because of the essential nature of our work, while still others may face the prospect of job loss.
These are all difficult situations, and everyone has their own response to stress. This is a good time to remember, however, that you have resilience skills and you can cope.
We are now in the "Eye of the Storm" and doing our best to navigate the uncertainty, overwhelm and changing workplace and business cultures.
This is the 18th Toronto LinkedIn Local event, but this one is online, so we are excited to have a more global reach.
During this Virtual LinkedIn Local event, you will gain insights from resilience experts, senior business leaders and executive-level professionals from across the world who will share their insights on resilience, overwhelm, burnout and more.
FEATURED SPEAKERS:
MARK BLACK: Resilience Expert, Coach. Delivering Programs on Resilience and Change
SARAH WELLS: Olympian and Founder of Leadership Launch. Motivational Speaker, Believe Initiative
DR. TARYN MARIE STEJSKAL, PHD: Chief Resilience Officer (CRO) at Resilience Leadership
AHMAD IMAM: Ambassador - Success Resources. 🎙 Presenter 🎙 Speaker 🎙 Content Creator & Educator 🎙 Co-Host Of LinkedIn's First TV Show - 'Level Up TV'
NOVA (BROWNING RUTHERFORD) NICOLE: Leadership Development Facilitator at Shopify. [PANEL MODERATOR]
TOPICS
How to identify and respond to issues of resilience
How to manage and recover during challenging times
How to thrive in the 'now normal'
Making the narrative a part of your brand story
Building resilience by embracing the long view to get through the short term
Adopting a leadership style that is genuine, sincere and empathetic while simultaneously protecting financial performance
WHO IS THIS FOR
This event is ideal for you if you're:
A senior business leader interested in tackling and leveraging resilience for your organization or team
Interested in building a valuable network of leaders from a diverse range of renowned organizations, expertise areas, and brands
A passionate advocate for workplace resilience looking to access experts within the field
AGENDA
5:30pm: Welcome, Thank You's and Networking - Bobby Umar
5:40pm: Main Keynote - Dr. Taryn Marie, PhD
6:00pm: Resilience Panel - Mark Black, Sarah Wells, Taryn Marie, Ahmad Imam, Nova Nicole (Moderator)
6:45pm: Networking break (breaking into groups)
6:55pm: Sponsor message from Keiretsu Forum - Kevin Sterling, President, Toronto Chapter
7:00pm: Panel continues, including Q & A
7:30pm: Short Keynote
7:40pm: Gratitude and Next Steps
7:50pm: Networking and close
Date: November 19th, 2020
Time: 5:30pm – 7:30pm EST
Location: Zoom Online Call (Link sent upon ticket purchase)
REPLAY: Available for regular ticket price holders
To learn more about DYPB: https://www.dypb.ca/
FULL BIOS BELOW:
MARK BLACK: Resilience Expert, Coach. Delivering Programs on Resilience and Change - Helping You Thrive Through Challenging Times
Mark Black is the only man in history to run a marathon using someone else's heart and lungs. After nearly dying at birth, he underwent 2 open-heart surgeries before his first birthday. He battled with congenital heart disease and it's limitations through his childhood and teens years before his condition reached a breaking point in 2001.
In April of that year Mark was put on the national transplant waiting list and spent a year on the edge of death, waiting for a life-saving transplant which he finally received in September 2002.
Since then Mark has become an international speaker, author, and coach on resilience working with organizations including Exxon Mobil, Sun Life, Amway and hundreds of others.
Mark lives in Moncton, NB with is wife Marise and their three healthy children.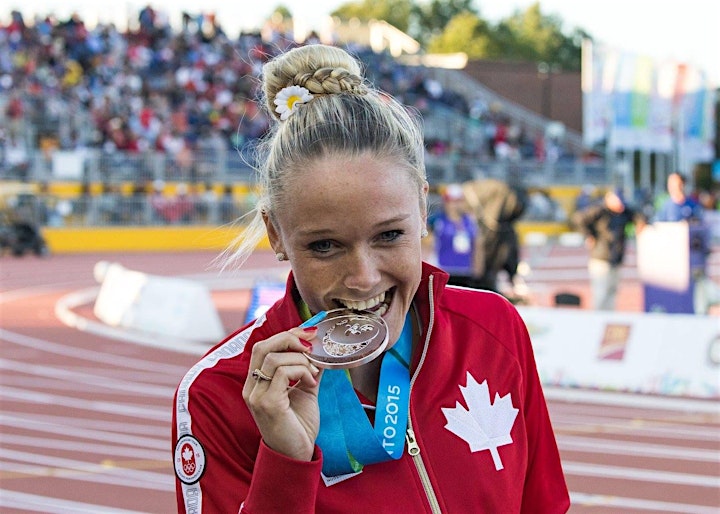 SARAH WELLS: Olympian, Motivational Speaker, Believe Initiative, Leadership Launch
Obstacles don't scare Sarah Wells. As a 400m hurdler, this Olympian's reputation was forged through overcoming challenges and achieving the incredible. Take her debut at the London Olympics in 2012, which came despite an injury that had her sidelined for months just the year before. Outside of competitive sports, this athlete is coaching people to pursue their goals through the Believe Initiative, an organization founded on—fittingly—a message of resilience. Most recently you would have seen Sarah pushing her limits on the latest season of the Amazing Race Canada, where she got to push her boundaries in a whole new kind of way! Evidently someone who understands the importance of self-belief and the power of purpose, you'll want to listen-up when this Olympic semi-finalist and Pan Am Games silver medallist takes the virtual stage.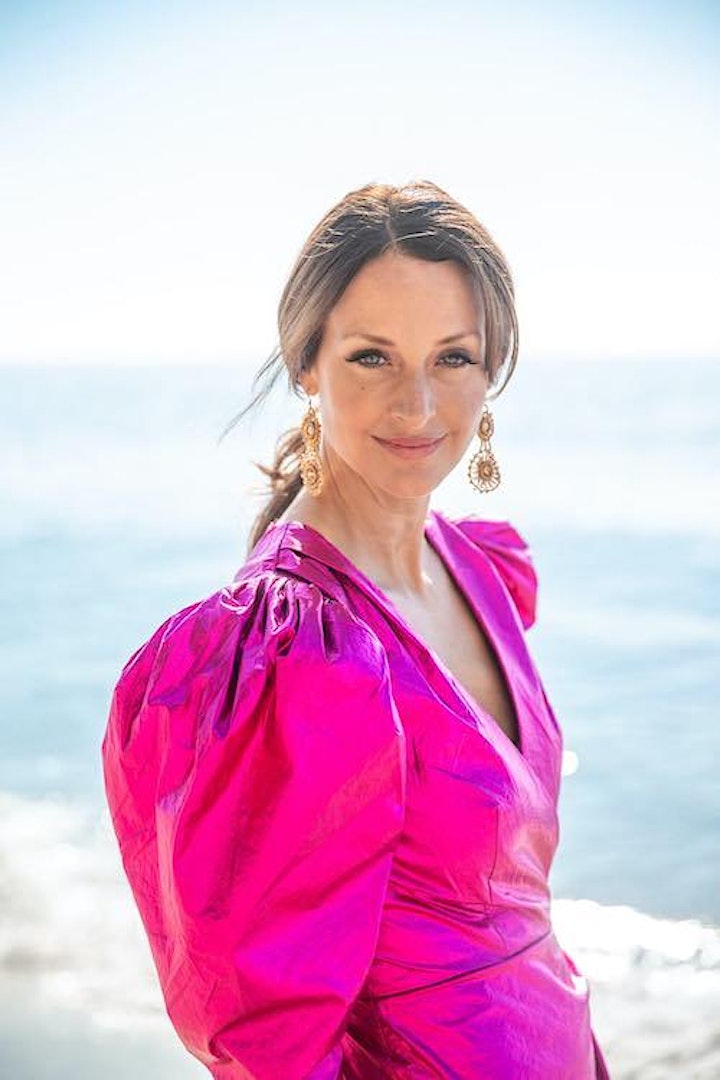 DR. TARYN MARIE STEJSKAL, PHD: Chief Resilience Officer (CRO) at Resilience Leadership
Dr. Taryn Marie is a foremost international expert on resilience, in both leadership and life. She is the former Head of Executive Leadership Development at Nike, Global Leadership Development at Cigna, and founded Resilience Leadership, where she now serves as CEO and the Chief Resilience Officer (CRO), leveraging over a decade of research on resilience, that gave birth to the empirically-based framework, The Five Practices of Particularly Resilient People, for executive coaching, top-team effectiveness, high potential leadership programs and workshops, and inspirational keynote addresses. She is a sought-after coach for executives, athletes, musicians, and actors who are looking for an edge by way of understanding and harnessing their inherent resilience. Dr. Taryn Marie is the author of "Flourish or Fold: The Five Practices of Particularly Resilient People" and is featured in the forthcoming documentary "Breaking Free", both expected to release in 2021.
What makes you resilient? Is it your ability to soldier on, unaffected in the face of adversity? Or perhaps resilience is related to how quickly you bounce back? Many people are surprised to learn that neither of these approaches to challenge activates resilience! The New Rules of Resilience: Thriving in an Uncertain and Virtual World is currently Dr. Taryn Marie's most highly requested speaking topic. In order to harness and enhance your resilience, you will learn about The Five Practices of Particularly Resilient People, the behaviors that determine whether you will flourish or fold when, not if, you inevitably face challenge, change, and complexity in leadership and in life. You'll learn how to increase your resilience through The Five Practices, actions that will sustain you through challenges across your life, in this current global pandemic, and beyond, in order to thrive in an ever-dynamic world.
FOLLOW ON: YouTube, Facebook, Instagram, LinkedIn and Twitter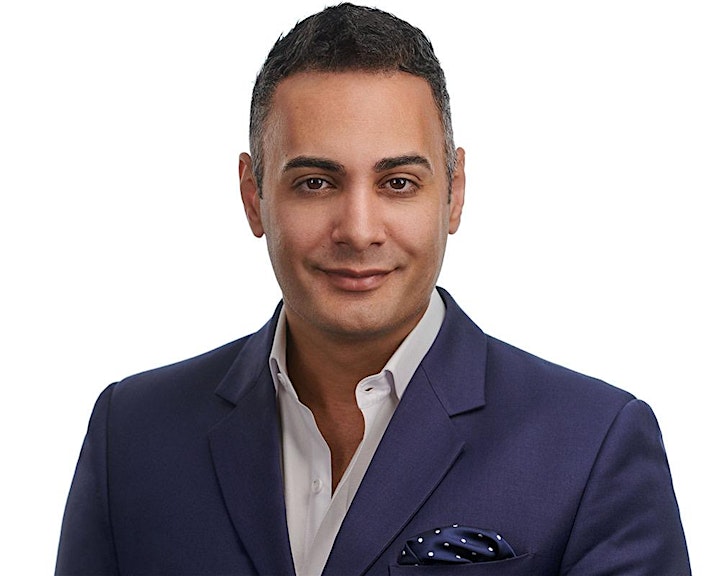 AHMAD IMAM: Ambassador - Success Resources 🎙 Presenter 🎙 Speaker 🎙 Content Creator & Educator 🎙 Co-Host Of LinkedIn's First TV Show - 'Level Up TV'
Ahmad Imam is an edutainer, content creator, speaker, and highly regarded social media personality.
A video trailblazer described as "Charismatic, bold, smart, and engaging," Ahmad's magnetic personality has seen his impactful content go viral, averaging 2 million views on his posts per month.
His content has also attracted the attention of major media publications, including Forbes and Inc., who have featured Ahmad multiple times for his innovative and viral content and his use of social media for social good.
Ahmad has dominated LinkedIn, becoming one of the top content creators and personalities in his short time on the platform and building an engaged following of over 600k in just 18 months.
As a testament to his success as a content creator, Ahmad was invited to speak at VidCon's annual event, on the topic, "How to crush it on social media."
Living by the mantra "Your best is yet to come," you can find him regularly inspiring and educating his community by sharing the secrets to gaining greater confidence, building a strong and intentional brand, and unlocking the power of content creation.
Ahmad uses his proven content strategies and formula for going viral to help others become impactful content creators and influential voices in their industry.
FOLLOW ON: LinkedIn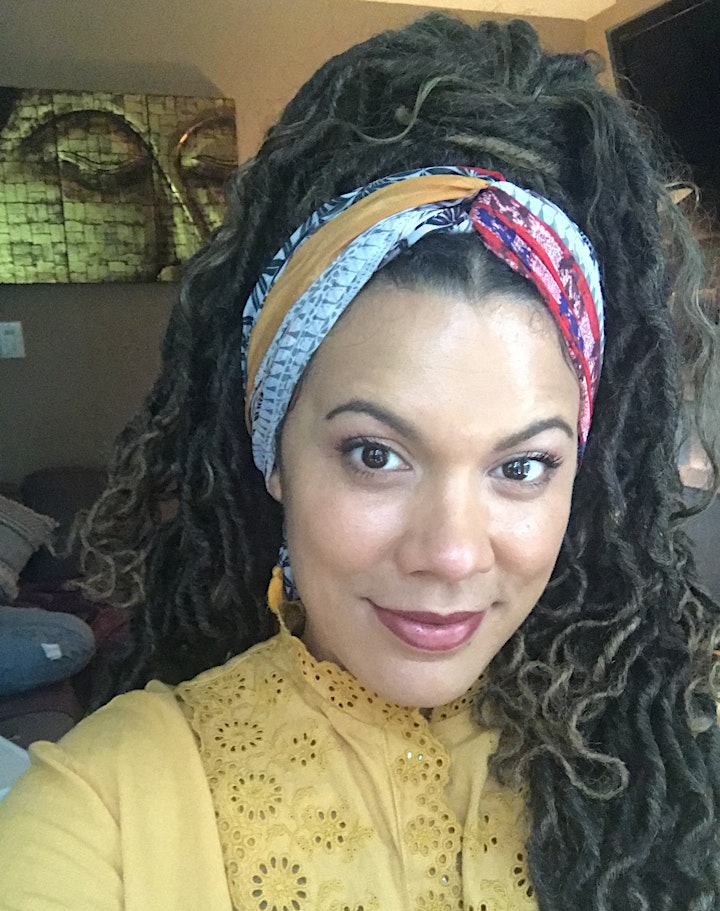 [PANEL MODERATOR] NOVA (BROWNING RUTHERFORD) NICOLE: Leadership Development Facilitator at Shopify
Nova lectures on the importance of mental health, social and emotional intelligence in the academic, public and private sectors. Nova's empathic and engaging nature creates an organic space to reveal challenging experiences in order to extract, what she calls, 'transferable life skills', using them to help others see the best in themselves.
A fixture on the internationally syndicated talk show CTV's "The Social" since 2015, Nova has been profiled in outlets like Huffington Post, Chatelaine, CBC, CTV, and the Oprah Winfrey Network.
An award winning speaker, Nova is now a leadership development facilitator for one of the top tech companies in the world.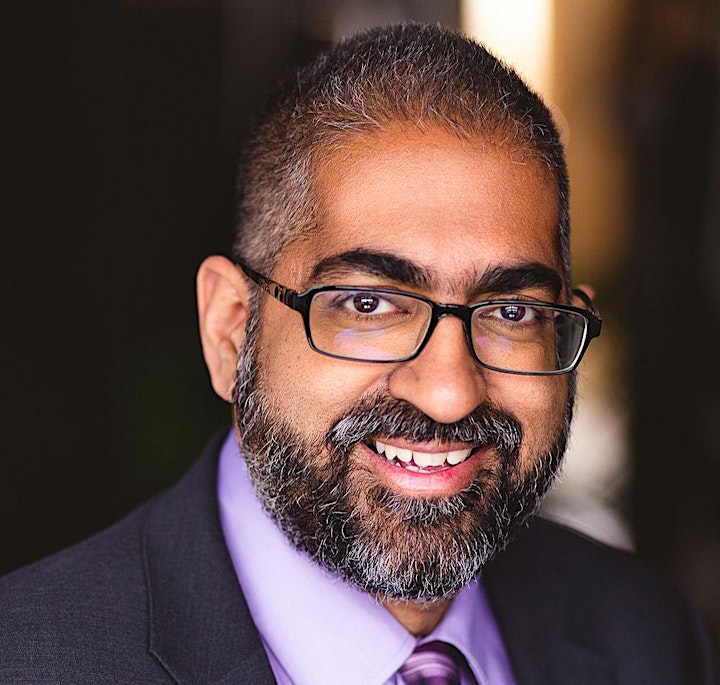 [HOST] Bobby Umar: CEO of DYPB - Discover Your Personal Brand, 5x TEDx Speaker and Inc Mag Top 100 Leadership Speaker
Bobby Umar is one of the most prolific heart-based leaders in North America. Inc. Magazine named him one of the Top 100 Leadership Speakers, named alongside such noteworthy giants as Richard Branson, Brene Brown, John Maxwell and Robin Sharma. Bobby is a 5x TEDx speaker and one of the top influencers in the world, with over 500,000 followers. He has been named the 2nd best business coach to follow on Twitter and the 4th best leadership influencer according to Kred. Bobby is an international author of two books, including an Amazon #1 best-seller, and is a Huffington Post contributor. He hosted a weekly tweetchat called "The Power of Connection" that reached over 65 million impressions weekly. To date, his social media influence has garnered over a billion impressions. Bobby was also named a "2015 Speaker to Watch" and one of the Top 7 Networking gurus to follow.
A social media influencer, who champions authentic connection and heart-based leadership, Bobby has appeared on dozens of podcasts, TV & radio shows. With a background in brand marketing (Kraft & Unilever), engineering (Bombardier) and the performing arts (Second City), Bobby has led Raeallan for almost a decade and is now a recognized thought leader in Networking, Social Media and Personal Branding. He founded DYPB via the Discover Your Personal Brand conference, the largest event in North America dedicated solely to personal branding, featuring 60 experts and over 300 delegates. DYPB now runs personal branding programs, events, courses and consulting to help leaders and organizations achieve greater alignment, focus and impact in the workplace. 300,000+ people from across the world have experienced Bobby's high-energy keynotes, interactive teambuilding activities, and engaging workshops.
Bobby is also a fiercely proud and committed dad and is passionate about diversity, gender equality, entrepreneurship and youth. He has worked with thousands of professionals to become thought leaders in 2 ways – help professionals ramp up their careers or businesses with focus, clarity and mindset and help 'lost leaders' transition to find their authentic path of passion and purpose.
FOLLOW ON: LinkedIn, Instagram, Twitter, Facebook, and YouTube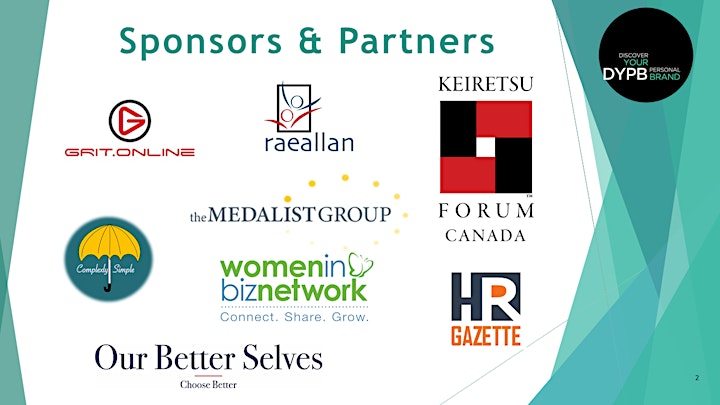 GOLD SPONSOR: Keiretsu Forum
Keiretsu Forum is the largest global investment network with over 50+ chapters in 26 countries and over 3,000 accredited private equity investors, venture capitalists, family offices and corporate/institutional investors. Annually we invest $100M+ in over 200 high-quality, sector diverse investment opportunities. Our worldwide community of chapters enables:
Support of our portfolio companies and presenting entrepreneurs with equity and resources in different capital markets
Collaborative business and social relationships between chapters
Contributions towards the economic growth and job creation of each chapter region
Access to quality deal flow for our members throughout our local chapters and our international network
Keiretsu Forum Canada was established in 2012 and has since grown to four chapters (London, Waterloo, York Region and Toronto). Keiretsu Forum brings together its investor members with the best investment opportunities in emerging companies from around the globe. We actively support our local Ontario/Canadian entrepreneur community and actively syndicate Canadian companies to other locations around the world for additional capital and strategic connections for market expansion.
We also recognize that some of the best investment opportunities come from other geographies so month we bring local and globally sourced companies to our forum meetings.
BRONZE SPONSOR: The Medalist Group
Our mission is to co-create well-led, collaborative, inclusive workplaces. Workplaces where productivity/mission delivery and employee engagement are high, and turnover is low. We love to work in the social profit sector. We believe social change won't happen if we don't create sustainable movements and organizations. With you as our partners, the Medalist Group will position your organization to attract and retain the very best talent.
Maryann Kerr is Chief Happiness Officer/CEO and principal consultant with the Medalist Group. Maryann has worked in the social profit sector for more than 30 years and helped raise over $100M.
Maryann knows that successful organizations create and nurture a climate where everyone understands their role; politics are minimal; engagement is high and turnover low. Environments where employees co-create the road-map to mission delivery. Compassion, kindness, a commitment to the profession and deep respect for the professional fundraiser are at the core of her work.
"I have an incredible network of professional associates with deep experience in all aspects of organizational health, fund development, governance, strategy and event management — all willing to assist. I know that the very best way to raise funds is to have leadership teams who work in a deeply collaborative way and by extension – staff and volunteer teams who are engaged, respected and inspired to bring their very best to their work every day."
Terms and conditions
By registering for this virtual event, you are sharing your registration information with DYPB and the event's corporate sponsors. Upon registration you acknowledge that you have read and agreed to the terms and conditions. By submitting your personal information, you are agreeing that DYPB and certain permitted associated corporate sponsors/partners may contact you.
By registering for this event, you are opting into DYPB email updates and those from possible sponsors and partners. These updates will notify you about relevant news, as well as announcements about DYPB events and services. You can opt out of DYPB email updates at any time.
Refund Policy: Due to limited availability, DYPB cannot offer refunds once your tickets are purchased. If you cannot make the event due to unforeseen circumstances, you may transfer your ticket(s), or we will give you a credit towards a future conference of equal or lesser value. Thank you.
Date and time
Location
Refund policy
Contact the organizer to request a refund.
Eventbrite's fee is nonrefundable.
Organizer of Resilience in the Eye of the Storm
OUR VISION
A world full of motivated individuals who empower themselves and create meaningful impact.
our mission
Be the global leader that provides access to the best people, innovative resources and engaging events through inspirational stories, personal branding insights and learning opportunities
DYPB is a global movement to help professionals & businesses create greater meaning and impact.
We have worked with many innovative organizations & leaders.
If you are looking

to discover or leverage your greatness
to take the next step in your leadership development
to enhance your team or employees professional growth
to empower and own your authentic path, one that aligns with your values your purpose and ultimately your legacy and story

then you need to work with DYPB.