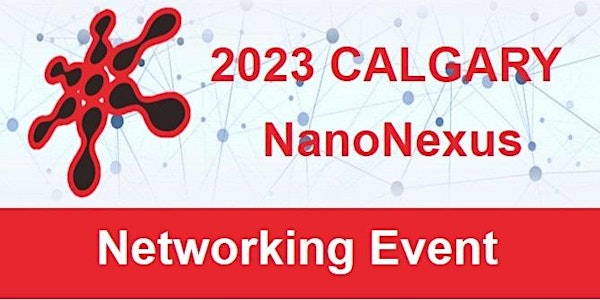 2023 Calgary Nanonexus
Join us for an evening of networking with an opportunity to make meaningful connections with others working in the field of nanotechnology.
By University of Calgary nanoGroup
Date and time
Starts on Fri, Mar 31, 2023 5:30 PM MDT
Location
Taylor Institute for Teaching and Learning University of Calgary 434 Collegiate Blvd NW, Calgary Calgary, AB T2N 1N4 Canada
About this event
Over the past ten years, the U of C Nanotechnology Group has held NanoNexus. Each year, this event has brought together over 150 members of the nanotechnology community to build relationships crucial to the ongoing scientific or industrial development. The evening allows participants to learn more about the industry and some of the tangible benefits it can provide. On March 31, 2023, we will come together again at the 2023 Calgary NanoNexus, to continue building the nanotechnology community.
About the organizer
The University of Calgary nanoGroup is a student-led organization founded in 2013 with one central focus: to cultivate and support the nanotechnology community at the University of Calgary Campus. We strive to engage students in a variety of nano-related activities – colloquia, symposiums, outreach programs, entrepreneurial pursuits and networking with local industry. Our group is comprised of interdisciplinary members from the University of Calgary with connections to our sister chapter at the University of Alberta.