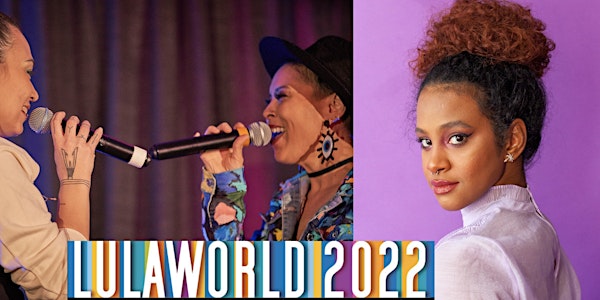 Lulaworld Opening night with Silla, Beny Esguerra, and Tara Moneka
As part of the 2022 Lulaworld Festival (May 17 to 23)
Event Information
Performers
Silla, Beny Esguerra, Tara Moneka
Location
Lula Lounge
1585 Dundas Street West
Toronto, ON M6K 1T9
Canada
A night fusing Indigenous, Latin hip hop and Arabic roots music in celebration of 20 years of Lula Lounge.
About this event
Silla
Silla is a singing group blending divergent styles of traditional and contemporary katajjaq (Inuit throat singing) across a wide range of genres. The name Silla, is derived from the Inuktitut word 'Sila', it's definition encompassing concepts of weather, the land, the spirit of the atmosphere, cunning, and intelligence. The name pays homage to the rich musical texture and nuance throat singing creates, and to the powerful spirituality and traditions that have kept it alive through both historical and modern threats posed by colonialism. Performing since 2005, Silla's core members Charlotte Qamaniq and Cynthia Pitsiulak, hailing from Iglulik and Kimmirut Nunavut respectively, have crafted a live performance that could be described as rhythmic, tonal, and hypnotizing.
For their Lula Lounge and Lulaworld festival debut, the duo will peform their own electrifying pieces then be joined by Beny Esguerra, leader of New Tradition Music. The pairing of thiese projects was inspired in part by Silla's contirbution to Eguerra's Juno nominated North Side KUISi, A New Tradition, Volume 3. (photo by VDOpro.ca
Photo credit by vdopro.ca
Ruben 'Beny' Esguerra
Award winning arts educator, multi instrumentalist, vocalist and community worker
Ruben "Beny" Esguerra arrived as a child to Tkaronto from Bacatá (Bogotá, Colombia) as a political refugee with his parents, who were receiving threats for their human rights activism. Today, he is a two-time JUNO nominated multi-instrumentalist/producer, spoken-word poet, arts educator and community worker. in 2021, he was chosen as the laureate of the 2020 Ontario Arts Foundation Arts Educator Award and was nominated and chosen as a finalist for the Toronto Arts Foundation's Community Arts Award.
Tara Moneka
Iraqi born vocalist Tara Moneka performs a varitey of genres rooted in Arabic, Indian, Moroccan and other African traditions. Her participation in The Voice Kids brought her into the limelight at the age of 12. Having studied music for 7 years in Baghdad she arrived in Toronto in 2020 and quickly obtained performance opporunities at the Aga Khan, Koerner Hall, FabCollab, Uma Nota, the Opera House. Her stellar and high energy new all-woman band features Jessica Deutsch (violin, bass), Naghmeh Farahmand (percussion), Lauren Barnett (saxophone), Sabine Ndalamba (guitar) and Angelica Zavala (drums).
General Admission/ Standing Room Tickets: $12 plus hst ADVANCE / $20 at the door
Please note that tickets are general admission and do not guarantee seating unless you also have a dinner reservation.
7pm - Doors open for dinner reservations and drinks.
8pm - LIve music begins
How to prepare for a great night out!
Check out the Lula Dinner Menu. The menu is available as a prix fixe for $39 or a la carte with items ranging from $8 to $29.
Make your reservation online or contact us at 416-588-0307 or info@lula.ca.
Get in the Lula mood by listening to the Lula Spotify GlobalRoots playlist and featuring great music by Toronto bands including the stars of our Lulaworld Records label!
This presentation is made possible through support by The Toronto Arts Council, The Ontario Arts Council, Ontario Creates, Ontario Trillium Foundation, Canada Council for the Arts, Canadian Heritage, FACTOR and The Government of Canada.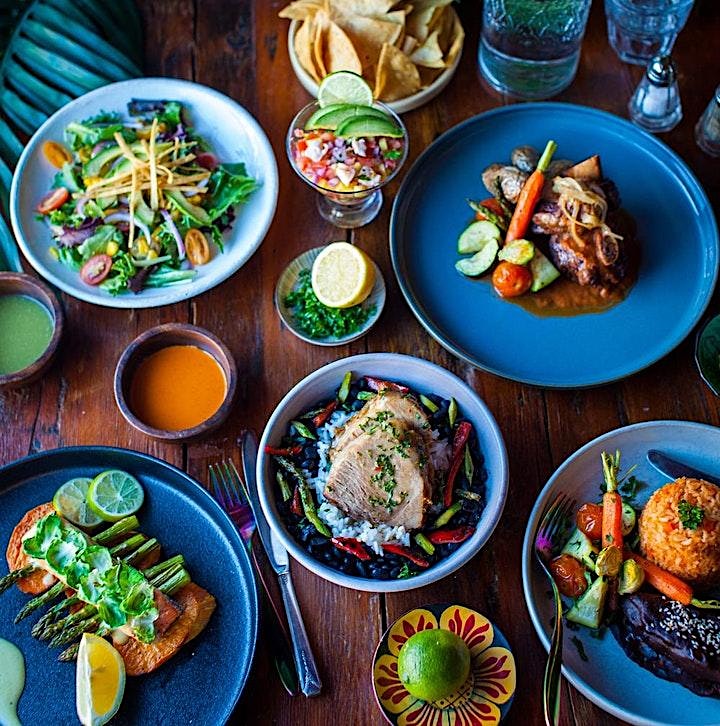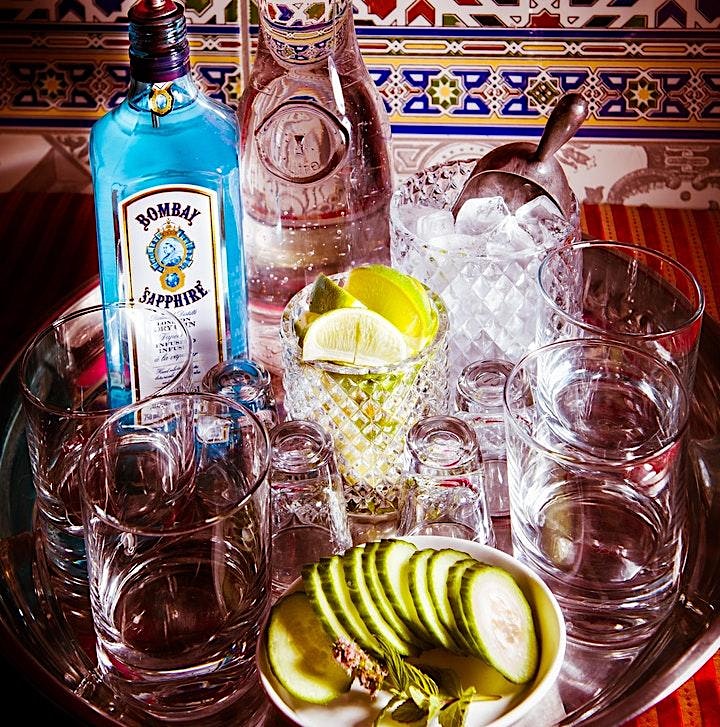 Performers
Silla, Beny Esguerra, Tara Moneka
Date and time
Location
Lula Lounge
1585 Dundas Street West
Toronto, ON M6K 1T9
Canada
Refund policy