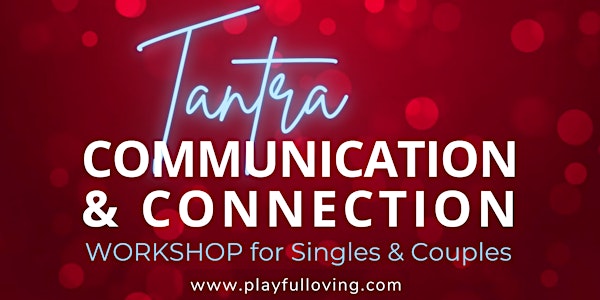 Tantra Communication & Connection WORKSHOP for Singles & Couples
Join me to learn & practice how to consciously communicate and deeply connect with confidence and compassion through the Tantra lens.
By Viktoria | Love & Intimacy Coach & Mentor
Date and time
Sun, Mar 26, 2023 6:00 PM - 8:00 PM EDT
Location
Studio 308 - (Dixie Park Centre) 1550 South Gateway Rd 3rd Floor Mississauga, ON L4W 5K3 Canada
Refund Policy
Contact the organizer to request a refund.
Eventbrite's fee is nonrefundable.
About this event
Tantra Communciation & Connection WORKSHOP for singles & couples.
Conscious & Compassionate Communication Learning & Practice Session
📌SUNDAY, March 26 at 6:00pm - 8:00pm (please arrive on time)
with Viktoria, Holistic Love & Intimacy Coach & Mentor (15+yrs)
Are you struggling to communicate & connect?
🥺 Feeling disconnected?
😨 Feeling fustrated when you are not heard?
😣 Do you seek deeper connection?
😳 Do you want a respectful, compassionate, conscious, and safe way to communicate & connect?
You are not alone.
Join me and learn how to...
Create Safe Space to Speak
be Compassionate
be Expressive
be Confident
be Attuned
Practice
I believe that you can acquire the skills, knowledge, and wisdom with guidance. You can learn how to have powerful presence and effectively connect in the bedroom and beyond.
✨What are the BENEFITS?
Confidence & Deeper Connection
Energy & Emotional Attunement
Exceptional Communication Skills
Create healthy connection with loved ones
Healthy relationships personally & professional
Be more loving, kind, and happy
Live a joyful life!
How will I learn?
Step by step process as reference
Guided practice, practice, practice
Role play scenarios (person to person, text, email, etc)
So you can …​
Master powerful conscious language and communication skills with a positive impact in the bedroom and beyond.
Amplify your confidence and have genuine connections with compassion.
Release anxiety, stress and frustration so you can reset your body, mind and emotions to engage fully.
Shift your mindset and enjoy healthy and thriving relationships with loved ones.
Authentically express yourself with compassion and ask for what you need and desire.
Create a balance between your mind, heart and body and boundaries so you can express your feminine and masculine energy.
Join us for this enlightening workshop that will give you the secrets and mind-blowing ecstatic pleasure possibilities.
Who is this for?
This is for individuals and couples who feel frustrated, awkward, uncomfortable, shy, stressed, anxiety and lack confidence.
People who want to connect with empathy and emotional intelligence.
Looking to authentically connect in the bedroom and beyond, so you can live life fully!
LOCATION
Studio 308 -1550 South Gateway Rd, Mississauga, ON L4W 5K3 (off Dixie Rd south of Eglingto) is FREE on premises. >>PLEASE arrive on time.<<
WHAT TO BRING?
Yoga Mat to sit on (and anything else for your comfort)
Closed Water Bottle
Notebook & Pen
Open mind and heart
Please arrive on time
Space is limited. Save your spot. REGISTER with payment ($44pp plus eventbrite fee. Workshop regular value of $200.
Wondrous delights, Viktoria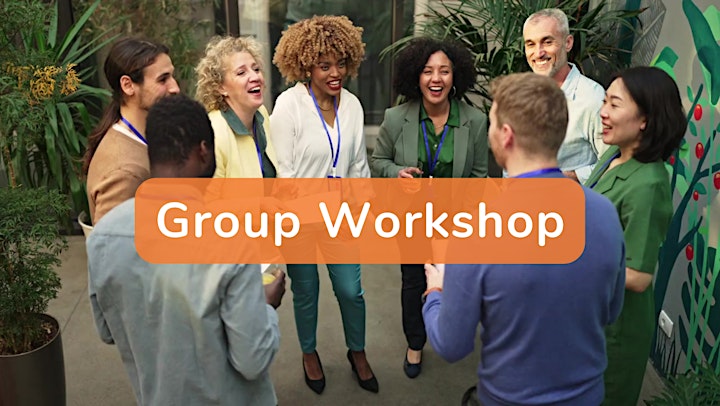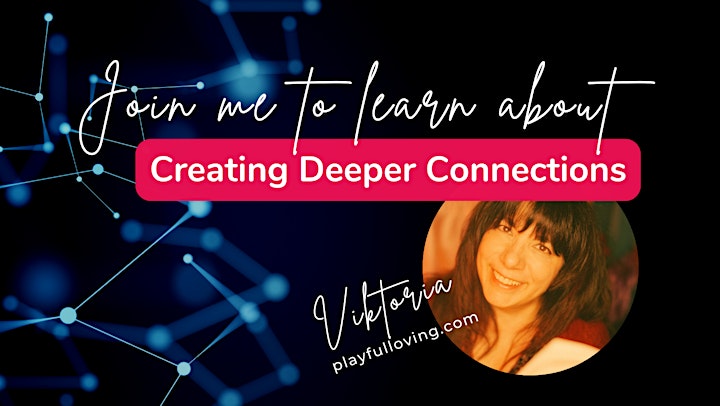 About the organizer
Viktoria is a holistic love, intimacy, relationship, and sexual wellness coach & counsellor of 15+ years. An avant-garde provocateur and radical Tantra love agent and kick-ass mentor.
A Transformational Counsellor, Life Coach, and Author. Reiki practitioner, Yoga instructor of Hatha, Laya, and Trauma Sensitive Yoga. Tantra Teacher and Compassionate Communication Facilitator. Trainer of the following massage modalities: Holistic Chi Kung massage and Bondassage, and Elysium. She is also a T.R.E. (Tension/Trauma Release Exercise) certified provider. Creator and Trainer of Soma Love ®, touch & energy movement massage.
She helps women, men and couples struggling with disconnection, anxiety, frustration, trauma, and bedroom boredom with regard to intimacy, communication, relationship and sexual wellness with self and partner.
Dedicated to creating safe and nurturing environments to somatically release negative emotions, trauma, anxiety, and tension. Viktoria expertly supports and empowers men, women, and couples to authentically and live fully, love deeply, laugh often, and get the vibrant healthy intimacy they desire through private coaching, programs masterclasses and training.
Helping people reconnect with confidence, presence, and passion with themselves first and then with their loved ones.
Helping you to become an amazing partner and lover.
Helping you build confidence to attract the right partner for you.
Helping you learn what works for you and your sex life.
All done through transformational learning dynamics, self-empowerment practices, healthy boundary setting, compassionate communication, confidence building with practical guidelines for success and much more.
She resonates with powerful presence. Always inspiring your curiosity and creativity to flow fully into your life. Always moving you towards realizing your confidence and profound potential. Always guiding you towards your innate ability to heal from within and live a phenomenal life.
Her life philosophy: Be mindfully aware and always within your boundaries of safety, consent, and comfort levels with respect, honour, and trust with yourself first and reciprocally with loved ones, family, friends, and people in other circles of your life.
Viktoria, Holistic Intimacy, Relationship & Sexual Wellness Coach, Counsellor, and Confidante.
Helping women, men & couples get the vibrant & healthy intimacy they desire.
416-887-5621
viktoria@playfulloving.com
www.playfulloving.com
IG: @playfulloving
FB: @playfulloving

Intimacy = Into-Me-See /Into-You-See: Empowering self-awareness & confidence in and out of the bedroom so you can... Be an amazing lover and partner. Communicate your needs and desires. Attract the right partner for you. and Learn to heal from sexual trauma.