Description
A Dram Come True
The world's best whiskies meet the city's best eats & drinks.
A Dram Come True is almost too good to be true. Join us for an evening of discovery and sophistication.
Sample unlimited drams of scotch, gin and other spirits from distilleries from across the globe including Scotland, Japan and India, and speak to the experts behind each creation. Sip an array of wine and craft beer from across the province. Savour food samples from some of the city's favourite restaurants and eateries.
JUST ANNOUNCED: Along with our fantastic line-up of whiskies from around the world and local beer and spirits, we're excited to feature food from Hawksworth, Butter Bakery, Savoury City Catering, Bauhaus, Cabrito and Gyoza Bar at the event!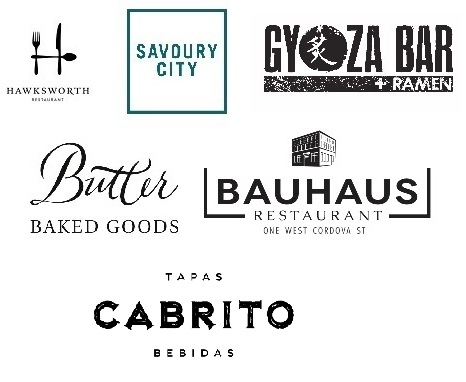 2017 Tasting Menu Preview (more to come...):
A selection of rare whiskies from the Scotch Malt Whiskey Society's special collection
Exclusive cocktails from Sons of Vancouver & Central City.
The Glenlivet Founder's & French Oak Reserves
The Glenlivet 15 & 18 year
Aberlour A'bunadh
Arberlour 12 year old
Scapa Skiren and Glans
Victoria Caledonian Distillery Twa Cask Speyside
Victoria Caledonian Distillery Highland
Victoria Caledonian Distillery Islay
Victoria Caledonian Distillery Mac na Braiche Single Malt
Macallan 1824 Series Amber
Macallan 1824 Series Gold
Highland Park 10 year
Highland Park Dark Origins
Springbank 10 Year
Benromach 10 Year
The Balvenie Double Wood 17 & 12 year old
The Balvenie Carribbean Cask 14 year old
Glenfiddich 12, 15, and 18 year old
Glenfarclas 15, 17 & 21 year old
Chuckanut Bay Bourbon
2Bar Bourbon
Okanagan Spirits Rye
Sonoma Country Rye Whisky
Sonoma Country Second Chance Wheat Whiskey
Sonoma Country Rye Whisky - Cask Strength
Sonoma Country West of Kentucky Bourbon No. 1
Central City - Lohin McKinnon Single Malt Whisky
Central City - Red Racer IPA
Parkside Brewery - Parkside Dawn Pilsner
Parkside Brewery - Pale Ale
Parkside Brewery - Graffiti IPA
Bomber Brewing - Pale Ale
Bomber Brewing - Kolsch
Bomber Brewing - Barrel-aged Choqletter Porter
Sons of Vancouver Chili Vodka
Sons of Vancouver's Amaretto No. 82
Sons of Vancouver's Vodka Vodka Vodka
Odd Society Spirits' brand new, locally-distilled whisky
Odd Society's Oaken Gin (Barrel Aged), Wallflower Gin and Bittersweet Vermouh
Dragon Mist Vodka & Gin
Dragon Mist Coffee, Blueberry and Cranberry Liquers
Pemberton Valley Organic Single Malt Whisky
Pemberton Distillery's Schramm Organic Potato Vodka
Pemberton Distillery's Gin
Pemberton Distillery's Organic Kartoffelschnaps
Pemberton Distillery's Organic Devil's Club Absinthe
Byron's Organic Coffee Liquer
Anderson Distilleries Limoncello
Anderson Distilleries Unsweetened Coffee Liqueur
Anderson Distilleries Golden Gin
Anderson Distilleries Tequila Process Single Malt
Tickets include unlimited food and drink samples.
---
FAQs
Are there minimum age requirements to enter the event?
Yes. This is a 19+ event.
What are my transportation/parking options for getting to and from the event?
Granville Island has an array of free and pay parking. Please pay attention to posted signage. The multi-level parkade across from Ocean Cement usually has open spaces.
Off the Island (at 990 Lamey's Mill Road) is an EasyPark lot with all-day parking. There is also plenty of parking on the north side of False Creek, so consider leaving your car there and coming across on False Creek Ferries or Aquabus.
How can I contact the organizer with any questions?
Please contact aforshner@writersfest.bc.ca or 604.681.6330 ext. 104
What's the refund policy?
Unfortunately, we cannot offer refunds on tickets.
Do I have to bring my printed ticket to the event?
No, this is not necessary. All guests will be on a guest list at the door.