About this Event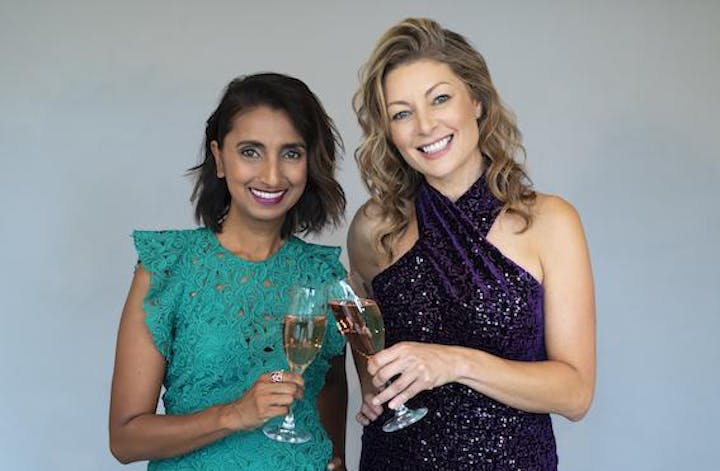 Jen Huether, Master Sommelier, and Priya Rao, vegan lifestyle expert created The Social Herbivore to take your plant-based entertaining to the next level.
We are excited to invite you to join us for the FIRST-EVER wine tasting event dedicated purely to vegan-friendly wines, many of which are also organic, sustainable or biodynamic, currently available for all your holiday festivities.
Many of your favourite wines are likely already vegan and you just don't know it as most wineries don't identify wines that don't use animal products in the winemaking process.
So put on your party attire and come out for an evening of fabulous wine, with vegan food catered by Wandering Deli, cupcakes by Have A Heart Bakeshop along with a pop up shop by The Queen V with a selection of natural, eco-friendly, cruelty-free gifts proudly made by Canadian small businesses, and a DJ to keep the atmosphere festive.
Huether and Rao are proud to announce that a portion of proceeds will be donated to HSI/Canada to support Love Puppies and all of their important work to help companion animals..
Follow us on instagram @SocialHerbivore for sneak peeks of some great wine partners who will be pouring at this event!