Aging: The Final Frontier
About this event
Aging: The Final Frontier is a one-day conference presented by representatives of the Christian Community and friends. We bring together a wide spectrum of concerns, including looking at one's own aging, the church's roles in including the aging in her care, as well as perspectives and models for ministering to and with the elderly. Our aim is simply to be faithful disciples of Jesus Christ and the goal is spiritual maturity.
The Keynote Speaker is Dr. Paul T. P. Wong. He will be talking about Spirituality and Successful Aging. The workshops cover 6 different tracks and include presenter-led sessions and panel discussions. The tracks and workshops can be found here. There will also be table displays featuring resources from different organizations.
The conference is open to anyone who is interested in issues surrounding aging, whether their own or that of others around them. Health care workers, pastors, chaplains, and family caregivers may be particularly interested, though interested lay people--whether already involved or simply curious--are encouraged to attend.
When you click on the green "Tickets" button on this page, you will be taken through a registration process which will include recording your name, email address, payment information, and your selection of workshops. Please select 3 workshops, one from section A, one from section B and one from section C.
Refund policy: - No cancellation refund available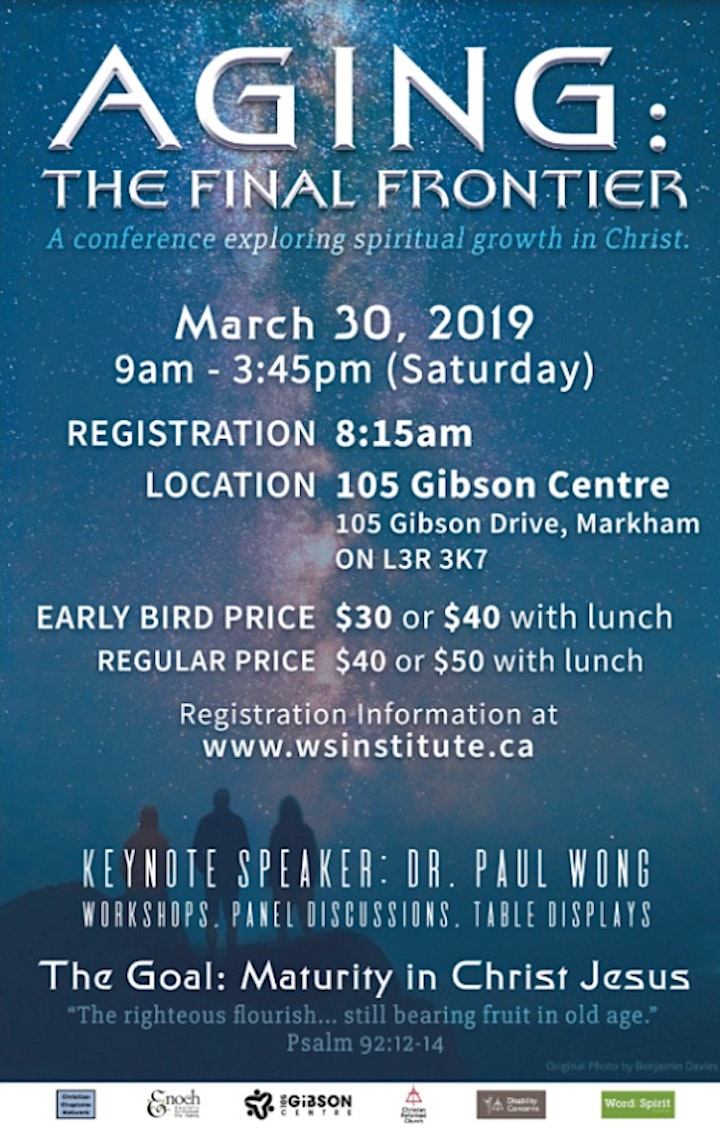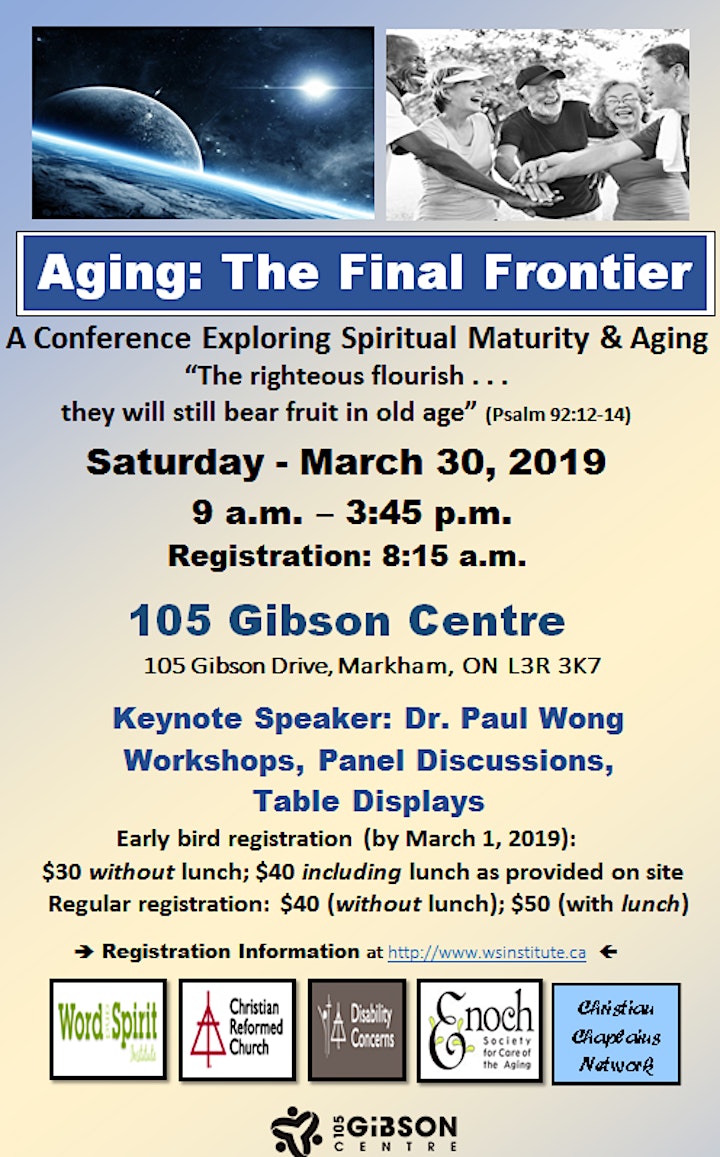 Click HERE to download and/or print the posters