Event Information
Location
THEMUSEUM
10 King Street West
Kitchener, ON N2G 1A3
Canada
Alternative Conference for Emerging Arts & Culture Professionals 2020 Theme: Marketing is Everything
About this event
Identifying a need, the Alternative Conference for Emerging Arts & Culture Professionals (#AltCon2020) uses stimulating content to empower and equip a bold next-generation of cultural sector professionals, instilling confidence, honing skill sets, and charting a clear path to career goals. Once equipped they will inspire new thinking and blaze new trails in the cultural sector. #AltCon2020 breaks the paradigm of traditional conference norms allowing professionals to explore meaningful networking and learning from their peers in a variety of session styles and topics...and at a reasonable fee! We want you to leave the two-day conference with more confidence in your personal brand, and a sense of self-leadership and self-advocacy. We want you to leave the conference thinking about the digital frontier, and creative ways to engage your colleagues and community in ideas and experiences. We want you to learn something new and meet new, like-minded people. We want you to leave excited about your future as the leaders of arts & culture!
For two days, you'll experience ways to build your personal brand, cultivate your self-leadership, and ratchet up your self-advocacy skills. You'll understand why powerful moments matter and pick up creative techniques for engaging your colleagues and community in new ideas and experiences. And of course, you'll be rubbing elbows (or raising a glass) with new, like-minded people. This year's theme "Everything is Marketing" will equip attendees to market both themselves and their businesses.
Rough Schedule:
Sunday, February 23 - Arrival & Exploration of KW. Evening Reception (4:00pm)
Monday, February 24 - Keynote & Workshops (9:00am-4:00pm) . Evening culture crawl (5:00pm)
Tuesday, February 25 - Keynote & Workshops (9:00am-4:00pm)
Check out our website for more details on speakers!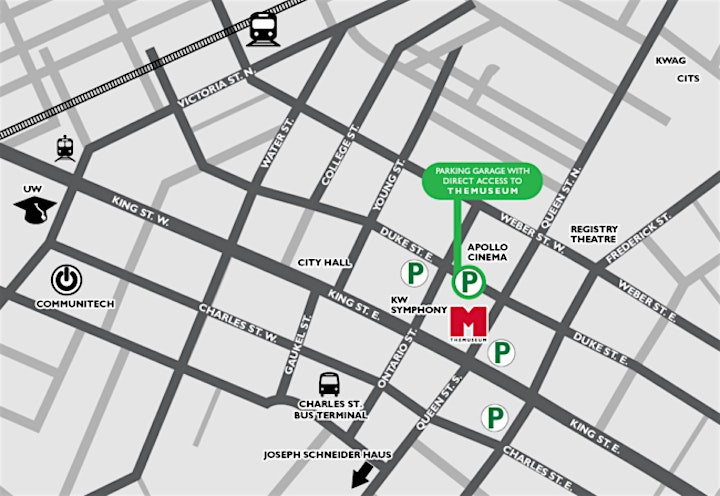 Date and time
Location
THEMUSEUM
10 King Street West
Kitchener, ON N2G 1A3
Canada
Refund policy