Description
University of Saskatchewan alumni are invited back to campus to celebrate Alumni Weekend September 20-21, 2019! Check out the schedule of events below to see what's in store. So make sure you come on by and enter to win some great prizes!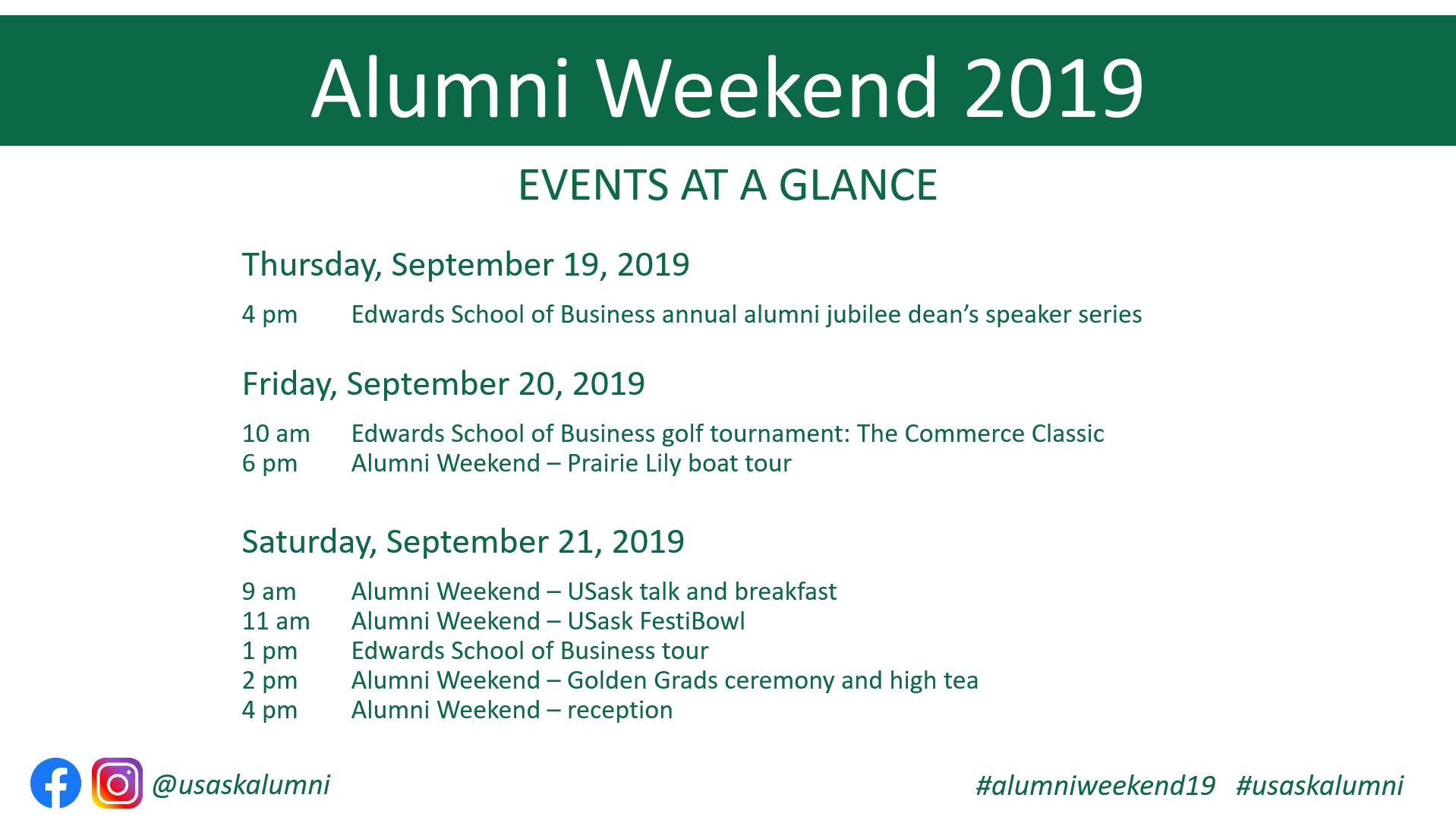 Tickets sales will close for Alumni Weekend on Wednesday, September 18 at 4:30 pm.
The Edwards School of Business will be hosting their annual Jubilee during Alumni Weekend. All alumni are welcome to participate in their events.
Have questions about this year's Alumni Weekend? Email us to learn more or visit the Alumni Weekend website
Interested in featuring your business at FestiBowl? Fill out this application and email it to events@usask.ca.
EXCLUSIVE OFFER: Pre-order your USask Alumni Weekend merchandise by Aug. 25, 2019 and pick it up at FestiBowl during Alumni Weekend!

Book your hotel: Located directly across the street from the University of Saskatchewan campus, the Holiday Inn Express & Suites - University is the perfect choice for your Alumni Weekend experience. Please click here for more information.